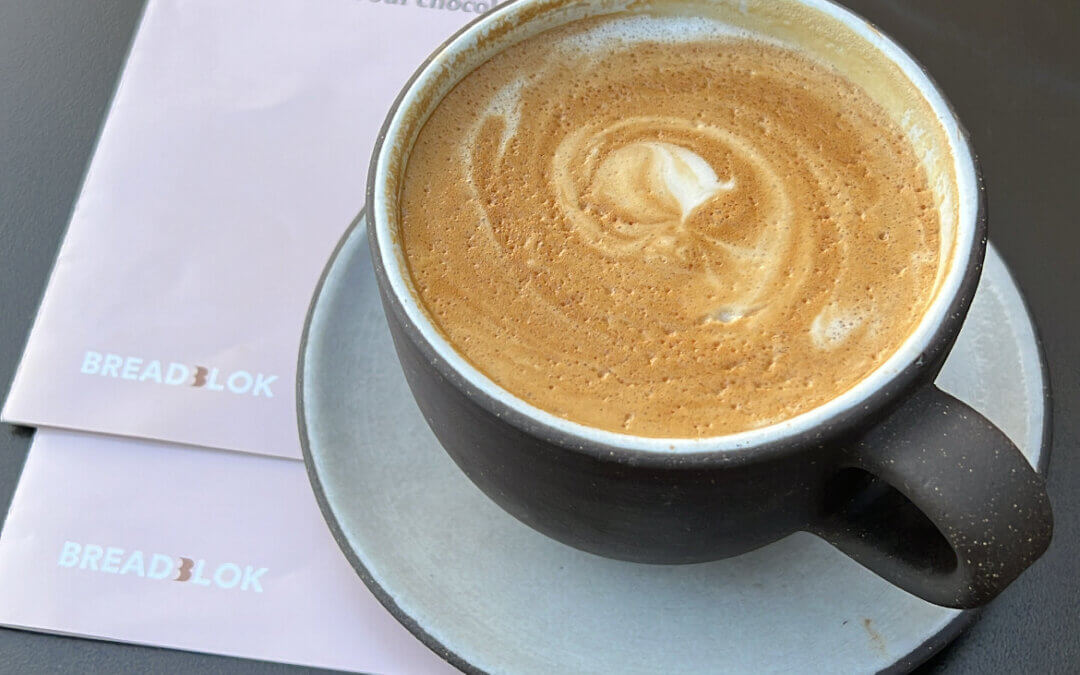 Where can you find a gluten-free bakery that offers a full breakfast/brunch and lunch menu, and a baker's delights? If you thought such a place didn't exist, you'd be wrong. Breadblok — an L.A. favorite — has taken everything there is to love about our guilty food pleasures and made them even better, with a brand new Silver Lake location.
LA's favorite gluten-free bakery has expanded to the Eastside with a brand-new restaurant & retail bakery, joining their Santa Monica location. Arguably a dreamscape, Breadblok's range of deliciousness includes, all organic, gum-free, soy-free, and refined sugar-free ingredients processed in their dedicated facility. What Breadblok has achieved with their locations equates to a community hub where neighbors, both local and from afar, stop by for health-conscious selections they can count on from the friendly team.
We had the incredible opportunity to try some of their amazingly delicious food offerings prepared by their chefs, and the Breadblok crew treated us as if we had walked into a neighborhood market celebrating its 50th year in business. The restaurant, clean, organized, and deceivingly small, makes great use of simplicity, minimalism, and space by showing you nothing more than what you need to see: the food and the merchandise available for purchase. With this spotlight putting everything into focus, Breadblok Silver Lake feels so much larger than it is, and pairs all of this with a graciously spaced outdoor dining area.
Breadblok's breakfasts and brunches include, but are not limited to a bacon Breakfast Sandwich, Potato Galette, a Breakfast Plate, and a surprisingly light Vanilla Brioche French Toast. Lunch menu options are hearty and wholesome, with Quiche Lorraine, Vegetable Quiche, and two Pizza options, while Avocado Toast, Smoked Salmon Tartine, and Croque Monsieur, melty Baguette Sandwiches, and brimming Salads complete the rest of the menu's food options. No bakery is complete without a selection of baked goods, and Breadblok has more than you could ask for in gluten-free bread and sweet varieties.
Finally, Breadblok's drink choices include a variety of coffees, teas, and specialty drinks, like the Lavender Latte and Pink Velvet Latte, all made with the milk or plant-based milk of the buyer's choice. Big on flavor, and crafted with love, it wouldn't be a surprise to see that Breadblok had regulars who just stopped by for coffee and a doughnut to soak in a heartwarming, pet-friendly, neighborly vibe.