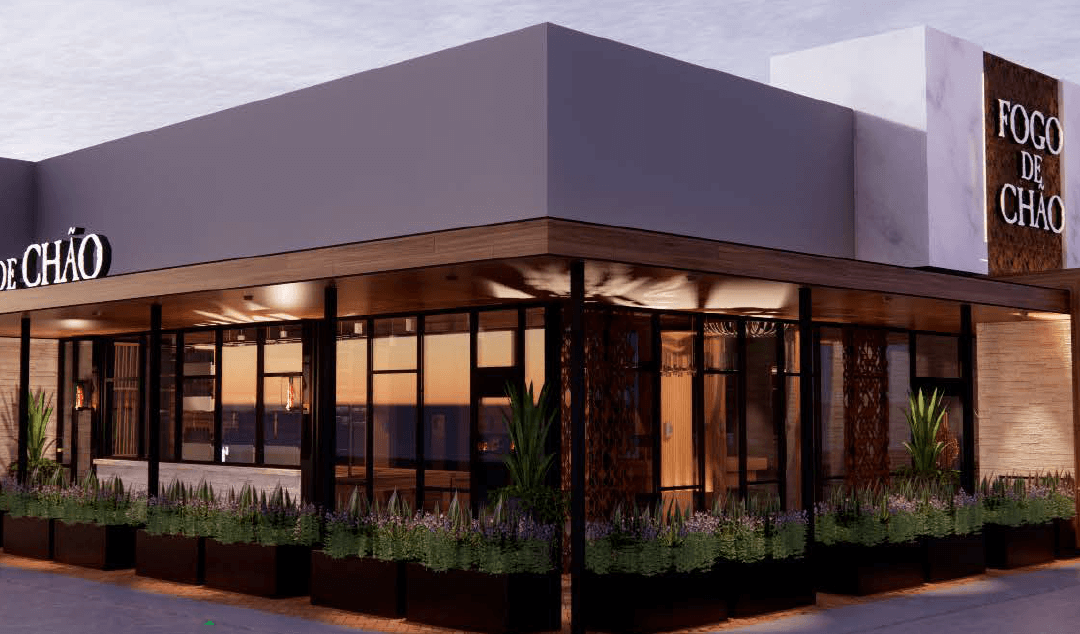 Discover Culinary Bliss in Surf City
Fogo de Chão, the globally-celebrated luxury Brazilian restaurant, is now ready to welcome epicurean connoisseurs of Huntington Beach. Located on the vibrant Beach Boulevard (7901 Edinger Ave.), and nestled within the bustling Bella Terra shopping haven, this culinary sensation opened on Monday, September 25. Marking its triumphant entry into Surf City, this culinary haven is the second in Orange County, complementing its sibling at the Irvine Spectrum Center.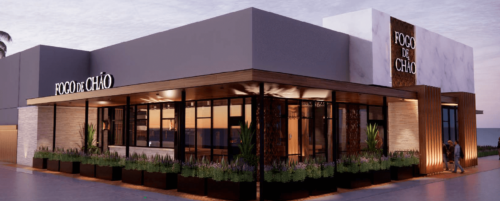 Fogo de Chão's culinary influence extends far and wide, with other LA-area locations in Pasadena, Los Angeles, Beverly Hills, Woodland Hills, and El Segundo. As if that's not enough, the brand is riding high on its fourth consecutive year of impressive 15% annual growth, with Southern California expansion plans in the pipeline.
A Gesture of Goodwill: Fogo de Chão Gives Back to Huntington Beach
In a heartwarming gesture of community integration, Fogo de Chão is dedicating a portion of its first week's sales to Robyne's Nest, a noble organization that empowers underprivileged students to complete their high school journey successfully. And that's not all! Additionally, the brand has teamed up with Eduardo Escobar, the Los Angeles Angels' stellar third baseman and Fogo enthusiast, to host a community meal event on September 28th. Over 1,000 individuals in need will be treated to a wholesome and hearty meal. Escobar will grace the occasion with his presence, standing side by side with the local Fogo team as they welcome him to his new Orange County home.
"We're excited to expand our footprint in Orange County and to continue to share the Culinary Art of Churrasco with food explorers who are seeking new discoveries in Surf City soon," said Barry McGowan, Chief Executive Officer of Fogo de Chão. "As we grow our brand in new and existing cities globally, we remain dedicated to serving our local communities as we have for the past 45 years. That's why we're excited to collaborate with Robyne's Nest and Eduardo Escobar who bring support to so many throughout Huntington Beach and beyond."
A Glimpse Inside Fogo de Chão Huntington Beach
Crafted in collaboration with the world-renowned architecture and design agency Harrison, Fogo de Chão's new Huntington Beach venue is a sensory masterpiece. The expansive dining room revolves around an open churrasco grill, where guests can relish their meals while observing the gaucho chefs' mesmerizing dance of butchering, preparing, and grilling various cuts of protein over an open flame. The establishment also boasts an inviting outdoor dining patio, towering wine cases, a pristine white Carrara marble Market Table, on-site dry-aged meat lockers, an exuberant indoor Bar Fogo area for all-day happy hours, and exclusive private dining spaces to elevate any occasion.
At the helm of the Huntington Beach team is General Manager Cristiano Machado, a Fogo veteran with a twelve-year journey that began as a gaucho chef in Las Vegas. Cristiano's illustrious career has seen him ascend through various leadership roles, from gaucho to gaucho trainer and assistant manager. Cristiano and his dedicated team are thrilled to become an integral part of the Huntington Beach community and are set to provide over 100 employment opportunities for talented individuals committed to delivering an extraordinary dining experience to all patrons.
Fogo Huntington Beach offers a range of menu selections and prices to fit guests' needs for lunch and dinner, including:
•
Full Churrasco Experience
– The signature prix-fixe menu selection that includes all premium and classic cuts, plus the fresh and seasonal Market Table & Feijoada Bar and authentic Brazilian side dishes.
•
Indulgent Cuts
– Guests can enhance their experience with a 20 oz. Wagyu New York Strip that is carved tableside on a Himalayan salt block to complement the cut's intense marbling and buttery texture. A decadent, dry-aged 32 oz. Long Bone Tomahawk Ribeye or 24 oz. Wagyu Ribeye is also available to order for the table.
In addition to these options, the menu also includes the following:
•
Weekday Lunch
– Includes the seasonal Market Table & Feijoada Bar, plus family-style service of Brazilian side dishes for $1
8
per person. Guests may choose to add a single cut of fire-roasted meat or have the Full Churrasco Experience.
•
Weekend Brazilian Brunch
– Includes the Full Churrasco Experience combined with Brazilian-inspired brunch items like Braised Beef Rib Hash and made-to-order waffle and omelet stations.
•
All-Day Happy Hour –
Guests can enjoy $
10
Brazilian-inspired
cocktails, $
8
glasses of South American wines, and $5 Beer all-day every day, in the dining room, patio and bar.
•
Bar Fogo –
The Huntington Beach bar offers an elevated experience with a warm, timeless design and dedicated bar staff designed to allow guests to linger while enjoying smaller, shareable plates like a Picanha Burger or Lobster & Shrimp Tacos.
•
Inclusive Menu Options
— Guests can discover options for all dietary tribes from vegan to pescatarian and more. These nutrient-dense dishes include entrée alternatives to the Churrasco experience like Chilean Sea Bass, Seared Tofu & Black Bean Pasta and Cauliflower Steak, or indulgent appetizer options like jumbo shrimp cocktail and Seafood Tower. 
•
Fogo To-Go & Catering
— Bring the Fogo experience home with individual churrasco entrees,
à la carte
offerings, full-service catered events with on-site grilling and ready-to-eat or ready-to-grill options.
•
Group and Private Dining
— Whether celebrating a special birthday or hosting a corporate meeting, the Huntington Beach location has a dedicated sales manager and offers customizable menus, beautiful private and semi-private dining
spaces
and complimentary A/V equipment.
 A dining experience for all ages, children six and under enjoy complimentary dining at Fogo Huntington Beach, and ages seven to twelve dine at half-price for the Full Churrasco Experience. Fogo de Chão Huntington Beach is located at 7901 Edinger Ave.