If you've been outside in SoCal these last few days, there's a chance you felt something that's been missing for a while: warmth. Spring is knocking and it's only a matter of time until we're ditching the cold weather necessities and reaching for the lightest layers and newest styles.
It's the perfect opportunity to get acquainted with a couple of brands who seek to step up your comfort and style points as we head into the warmer months. Public Rec and Vincero are changing the game for men and women, with each specializing in indoor comfort & outdoor style and exceptionally crafted accessories, respectively.
Public Rec
Whether you're hitting the beach, the trails, the park, or a quick flight to Vegas, Public Rec will help you feel confident, yet comfortable in their variety of soft hooded styles while you decide whether it's lounge wear or athleisure. Named one of the best athleisure brands for 2022 by Men's Health, Public Rec is one of today's most desirable and elevated brands for everyday essentials. Public Rec offers extremely comfortable and versatile pieces for both men and women. With modern and sleek designs, Public Rec makes running errands or even lounging in your house stylish again.
Spring is a time for growth and that doesn't have to just mean the flowers in your front yard. Elevating your look this season is now easier than ever with Public Rec. You won't have to spend so much time in the morning figuring out what to wear because these hoodies are simple yet sophisticated – easily thrown on top of your favorite t-shirt for a little added warmth.
On the women's end, one of Public Rec's latest offerings includes the relaxed, slim-fit, Women's Luxe Fleece Crewneck. The ideal top for going out in style while remaining comfortable, this crewneck features discreet side hand pockets and thumb holes, so you can be sure that you will stay warm while wearing this hoodie on those chillier Spring mornings.
On the other hand, the Men's Weekend Hoodie is the perfect addition to your closet this Spring. With its mid-weight French Terry material, you will be able to wear it on any of the colder or warmer days that Spring may bring. This highly durable knit creates a luxurious, lounge feel without sacrificing style. Luckily, it comes in five different colors so it can be styled to match a variety of outfits, ensuring that you will feel good every time you wear it.
Vincero
Too often have to choose between fashion and function – in a world where we often sacrifice style for tech when it comes to our watches, but we can now have both.
Thanks to Vincero – the world's most innovative eco-forward brand known for its long-lasting and well-crafted watches and accessories, brings the ultimate modern touch for any Apple Watch lover. Made from silicone, steel, or leather — these high performance Apple Watch bands pair effortlessly in both fit and finish and are perfect for everyday wear.
Apple Watch Steel Band ($125 USD) – Vincero engineered this 316L Stainless Steel band to be the ultimate modern touch for any Apple Watch lover. The uniform brushed steel links blend seamlessly to create symmetry and balance in the band from lug to lug. The band is held together by a beautiful two-button butterfly release that makes the strap easy to wear anytime or place. The high end stainless steel was specifically chosen to usher in an everyday confidence to withstand any environment. The 316L stainless steel alloy was carefully curated to match the tone of the Apple Watch itself and will pair effortlessly in both fit and finish.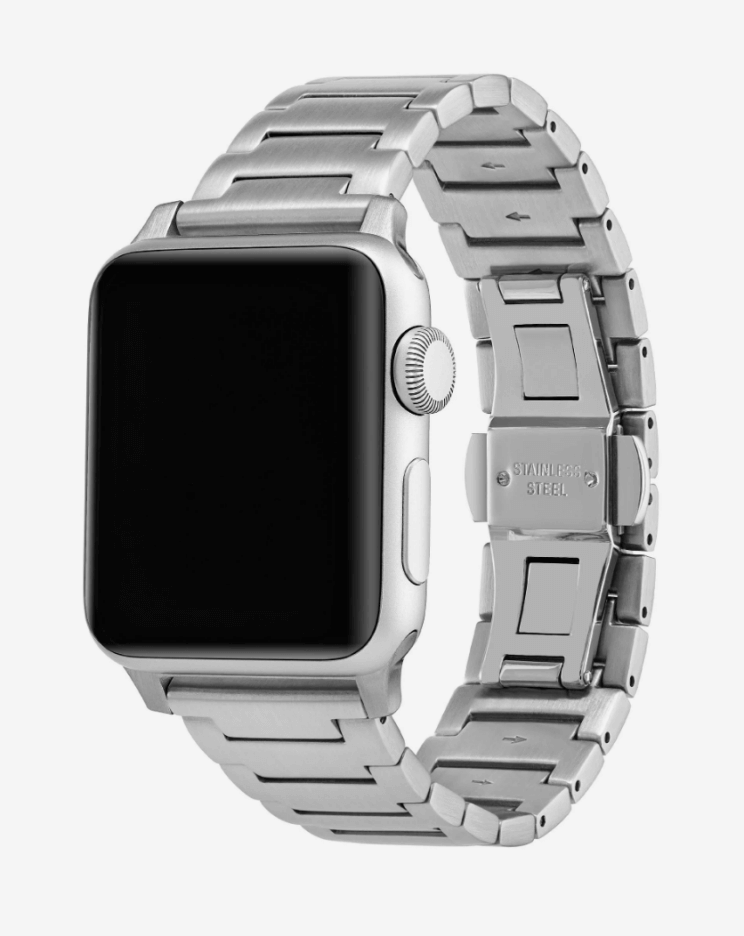 Apple Watch Leather Band ($55 USD) – The Leather Apple Watch Band was designed to create a clean and contemporary aesthetic while maintaining a classic and timeless look. The leather is strong but supple and will wear beautifully to reveal a nice patina. This Apple Watch Leather Band is meant to withstand the test of time and features our top of the line 316L stainless steel buckle and lugs – the same military grade material we use across Vincero's entire lineup of watches. This Leather Apple Watch Band adds the perfect amount of sophistication and sleekness to any outfit and will elevate the way the watch pairs with your everyday apparel.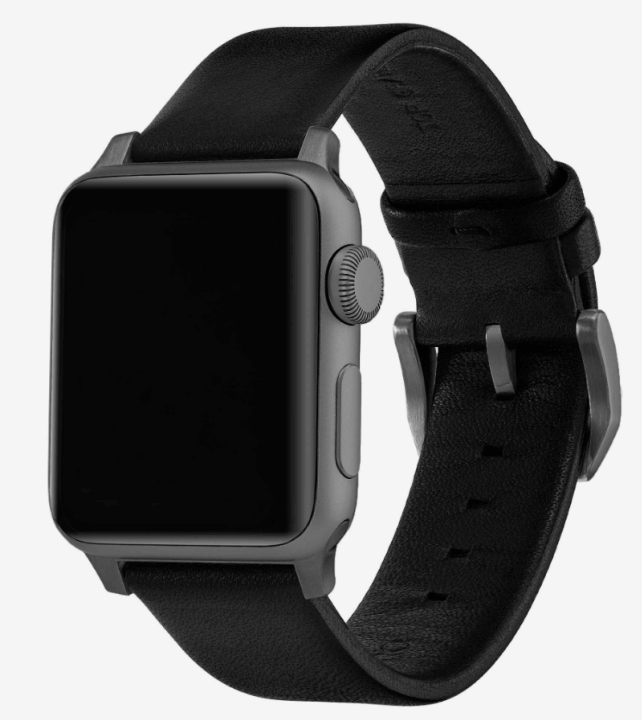 Apple Watch Silicone Band ($55 USD) – The Silicone Apple Watch Band features a premium textured rubber top and a 316L stainless steel buckle. The 22mm tapers from watch head to buckle and ensures a comfortable and modern fit perfect for any outdoor, sport, or active environment. The high performance rubber material is strong, durable, and undeniably soft. The smooth texture on the inside feels ultra comfortable on the skin and is perfect for everyday wear. The 100% waterproof silicone makes this the ultimate sport band and maintains a breathable yet durable design.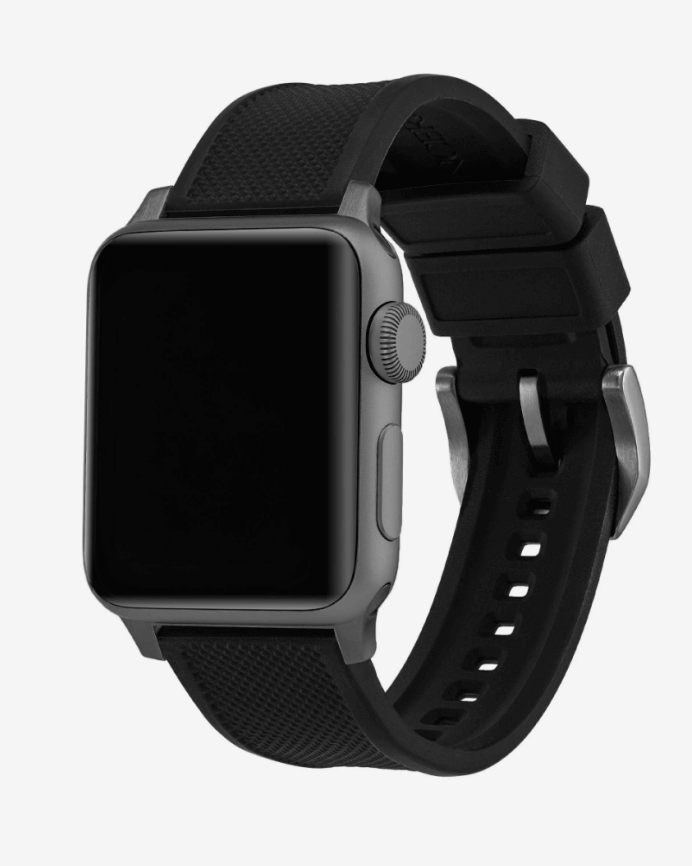 Available in different shades of steel, leather, and silicone, Vincero's watch bands sell at a starting price as low as $55 USD. The available sizes are 40/41mm and 44/45mm. All of the watch bands currently available can be found here.
On the eyewear side, Vincero offers top-notch sunglasses (and more) that will only leave others jealous. All shades come polarized, providing premium 100% UVA/UVB protection and have a Climate Neutral Certificate, so you can look stylish while protecting your eyes… and the planet!
The Quinn ($145 USD) – For women, The Quinn features an iconic round shape with an oversized keyhole. The Quinn glasses are the perfect testament that a bold statement does not have to be complex. Its flat nylon lenses give these sunglasses an unexpected twist that will be the perfect statement piece to break out this Spring. These glasses have the versatility you need to keep you looking good and feeling great.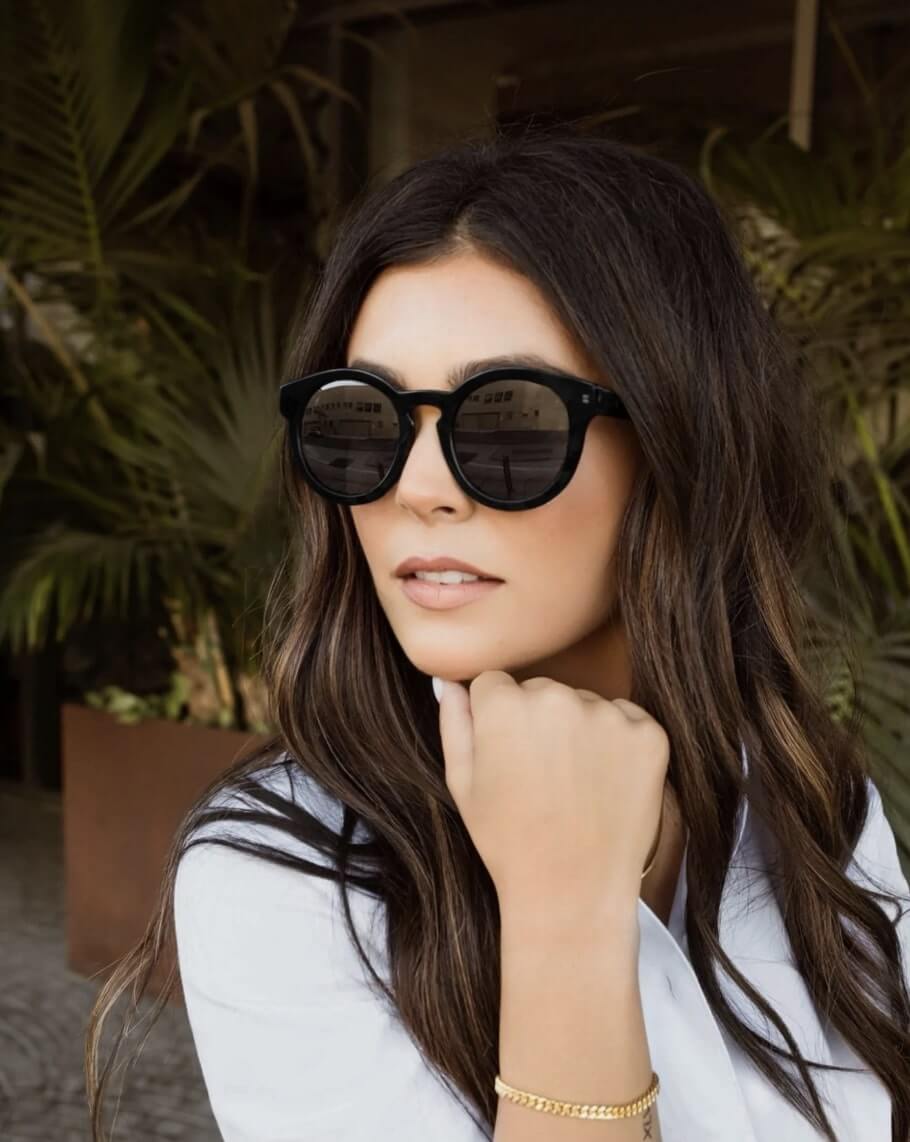 The Villa ($145 USD) – Classic in the purest sense of the word, the men's Villa is an easy, everyday frame. With a sleek design, lightweight construction, and a masculine silhouette, you can count on these frames for years to come. Available in seven distinct colors so you can find the perfect match while providing maximum protection to your eyes. Designed in California, Vincero's handcrafted frames are made from the highest grade materials and inspired by endlessly fascinating surroundings.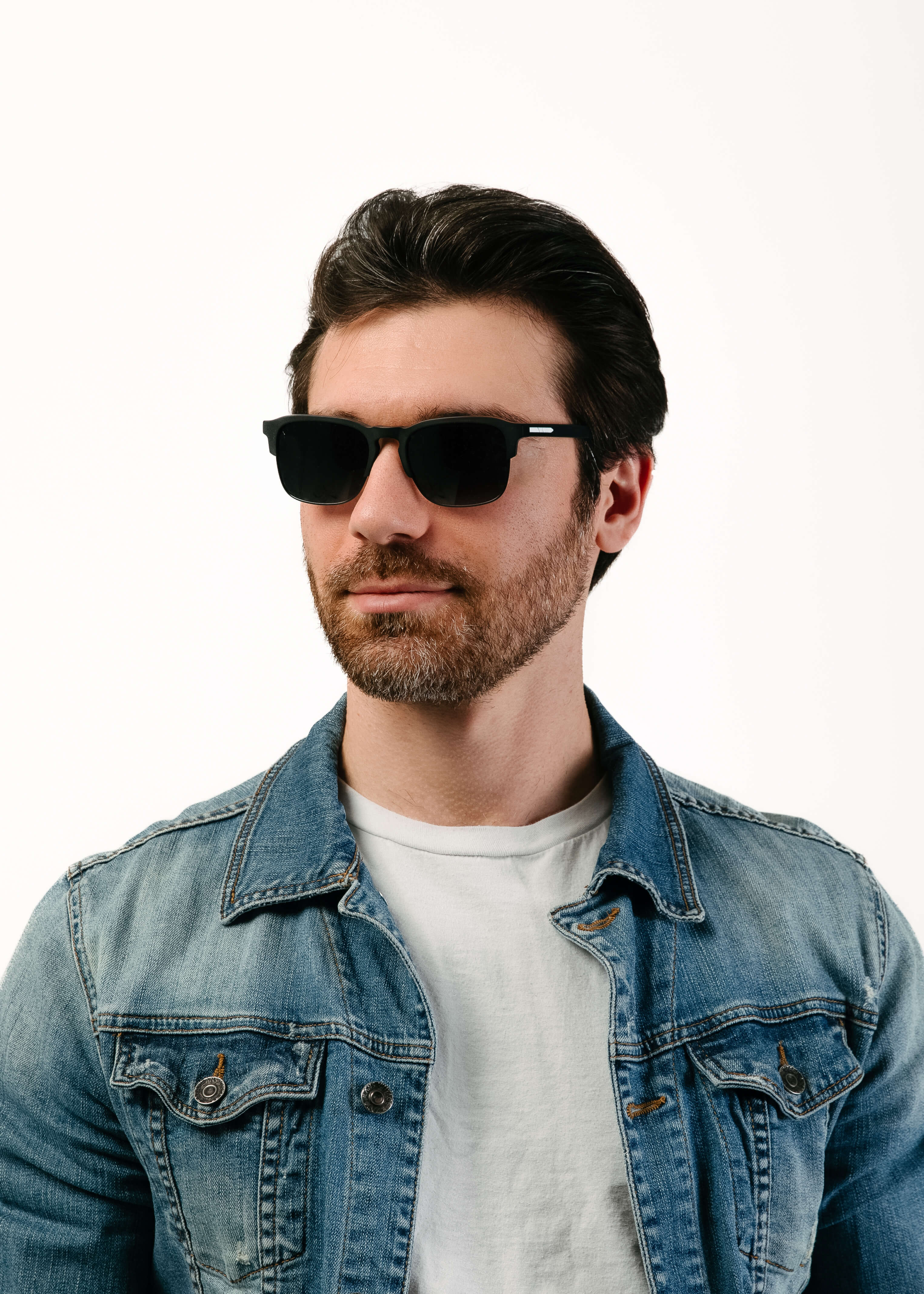 Vincero also offers a wide variety of bags, jewelry, watches, and gift items that you'd be sad to miss. Vincero has left a mark in the fashion industry since its launch, adding dozens of different products to their arsenal, including sunglasses, blue light glasses and bracelets. To find out more information, head to the website: vincerocollective.com and follow on Instagram @vinceroCollective for news and offers.
About Public Rec
Launched in 2016 by Zach Goldstein, Public Rec has made it its mission to make comfort look good and fit better. The most coveted athleisure brand offers modern and sought-after designs to make everyday outfits not only comfortable but stylish, allowing you to always feel your best.
About Vincero
Vincero is a men's and women's accessory brand that designs everything in-house, sources their own materials and produces in small batches to ensure you are getting top-tier quality in everything they ship. Vincero is best known for their watch line but has expanded into glasses and other accessories.