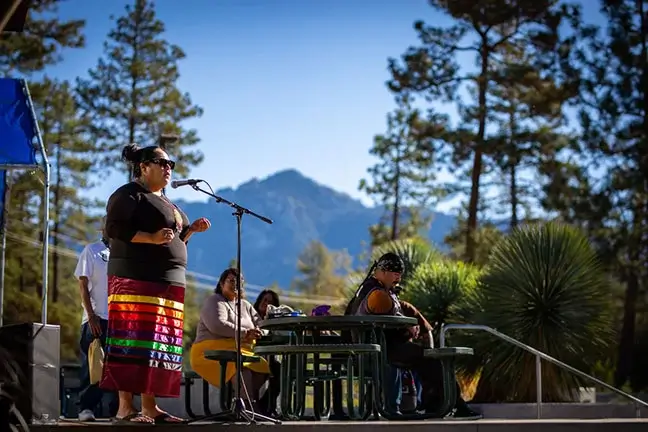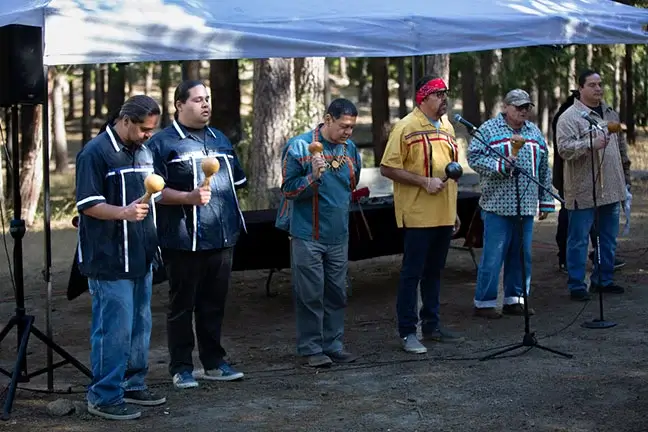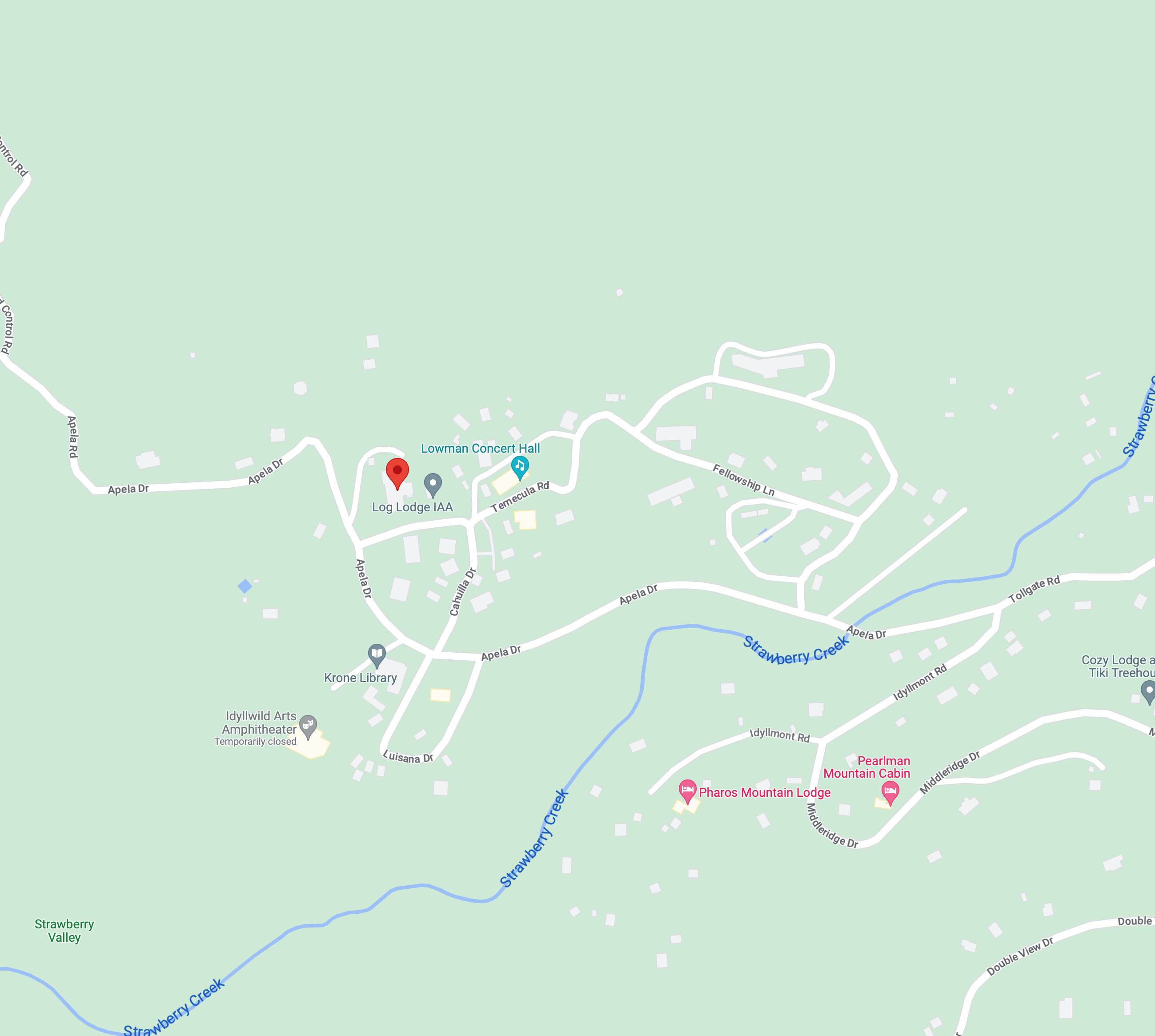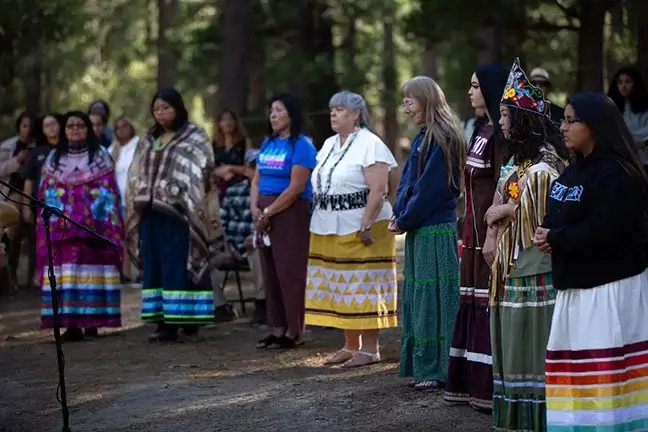 Idyllwild Arts Foundation's annual Native American Arts Festival Week returns from Sunday, June 18 through Friday, June 23 with exhibitions, demonstrations, Native food tastings, events and performances at the Idyllwild Arts campus in the San Jacinto Mountains. This year's festival, again led by Shaliyah Ben (Diné), the director of Idyllwild Arts' Native American Arts program, the only one of its kind at a residential arts high school in the country, will examine and celebrate Native humor, comedy and joy.  
Festival highlights include the daylong opening celebration "Welcoming Home the Birds" featuring Cahuilla and Serrano Bird Singing, California Native foods by Willie Pink (Luiseño) artist vendors and hands-on activities by Tony Soares, Lily Clarke (Cahuilla) and Lorene Sisquoc (Cahuilla/Apache) with the Mother Earth Clan. Curated by Meranda Roberts (Numu/Xicana), this year's invitational exhibition, Still We Smile: Humor as Correction and Joy," opens on Monday June 19 and features a range of artistic mediums from multimedia works to prints and photography.  On Tuesday, June 20 through Thursday, June 22, the Michael Kabotie Lecture Series returns to campus for a series of comedy-themed, in-person lectures during the noon hour, which will also stream live on Facebook and YouTube. The week of programming culminates with The Good Medicine Comedy Showcase on the evening of Friday, June 23, organized by Jackie Keliiaa (Yerington Paiute/Washoe) and headlined by Tatanka Means (Navajo/Ogala Lakota/Yankton/Omaha).
Idyllwild Arts is located at 52500 Temecula Rd, Idyllwild-Pine Cove, CA 92549. All events are free and open to the public. For more information and the full schedule, visit https://idyllwildarts.org/nativeamericanarts.