We're in the heat of Summer, and with these temperatures, there's no better reason to grab a refreshing drink and sip the season away.
Last August, Jay Shetty & Radhi Devlukia-Shetty launched JOYO, their new line of adaptogenic sparkling teas. Today, allow us to reintroduce you, as they're now known as Juni!
Juni's sparkling teas offer a premier way for tea drinkers to enjoy their favorite healthy beverage while catering to the modern, grab-and-go lifestyle. Complete with new packaging, and a new formula that is vegan, zero sugar, and packed with adaptogens and nootropics — including ashwagandha, lion's mane and reishi mushroom — it's a timely refresh for the summer months!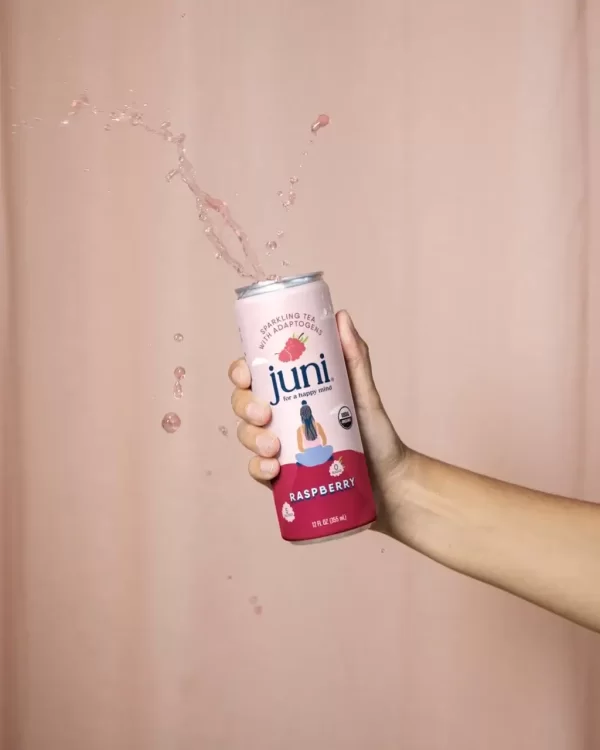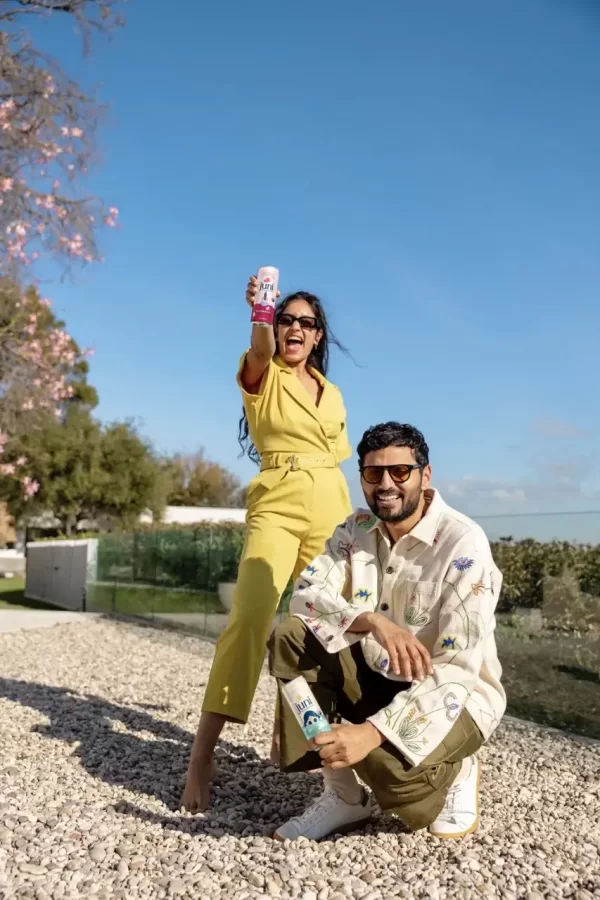 The teas are available in four purposeful blends: Peach Green Tea, Tropical Green Tea, Raspberry Green Tea, and Lemon Green Tea – plus a variety pack!
Each tea is crafted with ayurvedic ingredients and a proprietary blend of five expertly sourced adaptogens to provide consumers with delicious and nourishing iced teas.
In today's health-centric society, it couldn't be a better time for sparkling tea to hit the market!
About Juni
Juni is a new sparkling tea brand from Life & Purpose Coach, #1 New York Times Bestselling Author and Podcast Host, Jay Shetty, and his wife, Plant-Based Recipe Developer and Fitness & Well-being Enthusiast, Radhi Devlukia-Shetty. Juni is infused with powerful adaptogens and nootropics to elevate your mind and body! The brand's Super-5 blend works together to renew your energy, enhance your focus, and elevate your overall wellness. With every sip, you'll experience calmness of mind, a refreshing vitality of body, and a burst of brightness to your day.
All of Juni's sparkling teas are zero sugar and only 5 calories and come in a variety of flavors including Tropical Green Tea, Peach Green Tea, Raspberry Green Tea or Lemon Green Tea. The products are sold DTC from the website and in Erewhon stores throughout California with expansion to additional retailers soon.