It's that time of year when we wait in anticipation of announcements for all things Fall-themed, like pumpkin spice drinks. And right on cue, The Coffee Bean and Tea Leaf have made their move!
Hey, Delicious! Fall Is Knocking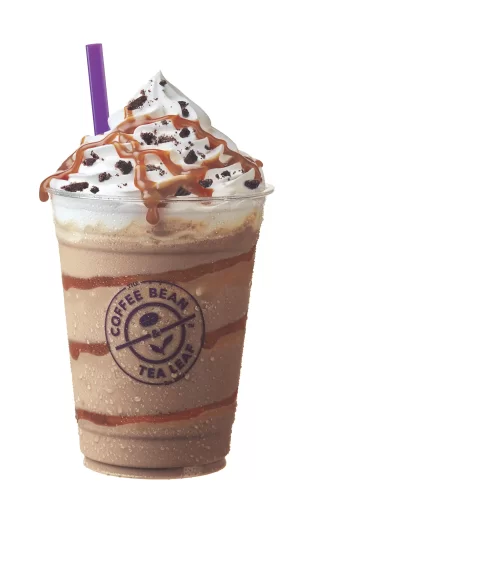 The longstanding Southern California icon amongst coffee and tea lovers launched their highly anticipated fall seasonal menu today, complete with a variety of flavorful options. Serving premium coffee and tea for the past 60 years, The Coffee Bean & Tea Leaf continues to keep a pulse on what consumers want, with the new menu offerings celebrating the nostalgic sweet, spicy, and savory flavors of the season: all things pumpkin, chocolate, and even orange.
That's right, favorites alongside new surprises are here. The seasonal menu includes the return of the Pumpkin Spice collection of beverages, the all-new Valencia Orange Cream Cold Brew Tea and the Salted Caramel Mocha Latte and Ice Blended® Drink. In addition, guests can all indulge on a Pumpkin Old-Fashioned Donut to compliment any of the beverages.
Here's a full rundown of the menu and what makes each of these offerings so seasonally sweet:
Pumpkin Latte, Iced Latte & Ice Blended® drink – The fall favorite is back! Reminiscent of the classic fall dessert, these Pumpkin beverages are a creamy blend of authentic pumpkin flavor combined with a delicate and festive blend of nutmeg and cinnamon. A sprinkle of cinnamon at the end completes the beverage and brings out the flavors of fall. Made with real pumpkin puree. Can be made with coffee and in pure style.
Pumpkin Cream Cold Brew – The Coffee Bean & Tea Leaf's signature Cold Brew with Pumpkin and a hint of vanilla bean, finished with a vanilla Cream Cap, a sweetened cold velvety smooth foam.
Salted Caramel Mocha Latte, Iced Latte, and Ice Blended® Drink – New to the fall menu, these beverages feature The Coffee Bean & Tea Leaf's signature espresso that is highlighted by a salted, buttery caramel flavor and Special Dutch chocolate powder that creates a sweet and savory beverage that is good for any time of day.
Valencia Orange Cream Cold Brew Tea – A new addition to The Coffee Bean & Tea Leaf's Cold Brew Tea Platform. This refreshing beverage is made with the iconic café's signature cold brew tea and its Valencia Orange syrup, topped with a smooth vanilla cream cap.
Pumpkin Old-Fashioned Donut – New and just for fall, the pumpkin donut is perfectly spiced and glazed, and will complement all of The Coffee Bean & Tea Leaf's beverages.
In case you needed any incentive to join the Coffee Bean® Rewards App, members received early access to the Pumpkin Latte and Ice Blended Drink, giving them weeks of yum before everyone else! The cream cap on top is that every month, The Coffee Bean & Tea Leaf drops a special offer for members to take advantage of, like discounts and freebies. Who knows what offer will arrive for September?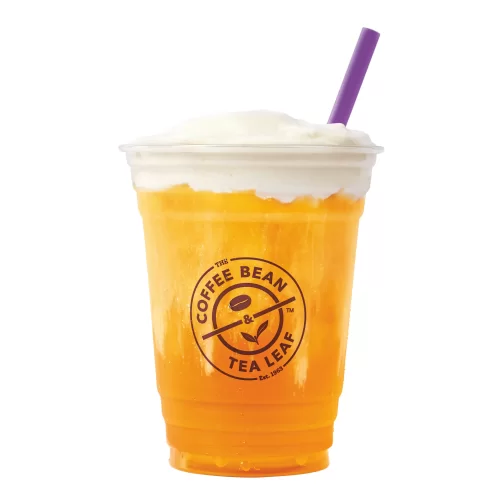 The Coffee Bean & Tea Leaf also recently introduced the Everyday Essentials menu, where everyone can indulge in the best in coffee and tea for everyday prices. The new budget friendly menu features breakfast and drink bundles, a selection of rotating premium coffees and teas, along with food items that are thoughtfully priced to make everyday indulgence accessible.
The Coffee Bean & Tea Leaf's fall menu offerings are available to guests now through October 31, 2023. Visit The Coffee Bean & Tea Leaf for more information.
About The Coffee Beans & Tea Leaf
® Brand
International Coffee & Tea Leaf, LLC, doing business as The Coffee Bean & Tea Leaf® brand is a leading global roaster and retailer of specialty coffees and teas. It is widely credited for driving high quality and innovation to the coffee and tea industry. The company sources the finest ingredients and flavors from around the world, and hand blends coffee and tea for the freshest flavors. The Coffee Bean & Tea Leaf® brand started the frozen coffee drink craze with the invention of The Original Ice Blended® drink and is also the first global coffee and tea retailer to offer cold brew tea. The company currently has 1,094 retail locations across the globe and can also be found in grocery aisles as well as specialty locations, including airports and hotels. For more information, visit www.coffeebean.com.