Cowriter: Anthony C. Stafford
To many, they're known as the premium, luxury dinner destination for romantic date nights, family celebrations, and business meetings. To others, they're a top Brazilian steakhouse with an endless assortment of exquisite meats—a place only reserved for special occasions. And then there are those who swing by to indulge in a varied selection of iconic weekend specialty drinks. However, everyone should know that there's so much more to Fogo de Chão, making them worthy of being a daily destination that doesn't break the bank, and they'll be the first to say it.
The Warmest Welcome Home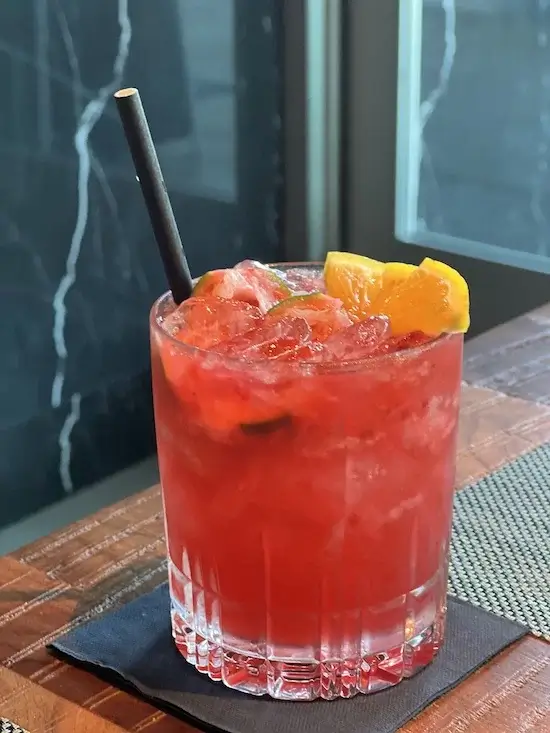 We had the opportunity to visit one of the newest Fogo locations to open this year in Woodland Hills, and whatever you thought you knew about Fogo de Chão before, we're here to tell you that it's even better and more accessible than you imagined! Our experience centered around the coveted Bar Fogo, which is arguably an unrealized gem staring us all in the face, but we'd like to start with the amazing people who completed this experience and made it possible in the first place.
If you happen to stop by Fogo de Chão Woodland Hills, rest assured that the team here will take great care of you! Restaurant Manager Steven Marshall and General Manager Stephany Rodarte are incredibly warm and welcoming, making rounds to ask firsthand how patrons are enjoying their visits. Stephany was available during our visit and ensured the comfort of guests while also providing us with some history behind Fogo de Chão, answering our questions, and even teaching us Portuguese! In fact, we learned that everyone you see at Fogo locations across the country is promoted in-house, rather than being pulled from other companies. This helps instill the values that Fogo believes in and maintains the very reputation they have earned today.
In addition, the gaucho chefs, waiters, and servers are some of the nicest and most personable people you can meet, and we can only recommend asking for them by name. Alfredo Cruze, Gabriel De La Cruz, and Ray will take great care of you and have smiles that light up the room! Bartender Tori will also be more than happy to turn those cocktails into mock-tails for your lunchtime needs.
Like Having Lunch Abroad
To start, All Day Happy Hour is the headliner, and it's never a bad time to stop by ahead of dinner to indulge in the many affordable and filling options. Bar Fogo is available at all Fogo de Chão locations, but at the Woodland Hills location, you'll sit on the patio and bar area, which also feature slightly more secluded and intimate tables for your bar experience.
The Bar Bites are not only offerings of a few of the delicious items the brand is known for, but they come at just $6, making for a lunchtime snack that doesn't break the wallet. The $6 Bar Bites are smaller, irresistible servings of some of Fogo's most popular menu items at an equally smaller price tag while maintaining their big flavor. This includes the unforgettable quiejo assado (fire-roasted Brazilian cheese topped with Malagueta honey), Brazilian empanadas (pillows of flaky pastry, seasoned picanha, onions, and chimichurri aioli), and crispy parmesan polenta fries. In addition, the bites include some items that may be more filling than you bargained for, like Saucy Legs (fire-roasted chicken, hot Brazilian BBQ, Pão de Queijo crispies (cheese stuffed bread), dedo de moca peppers), Spiced Chicken Sliders (marinated chicken breast, arugula, tomato, pickled onion, mango aioli, brioche bun), and Seasonal Hummus (house-made seasonal hummus with crisp toasts).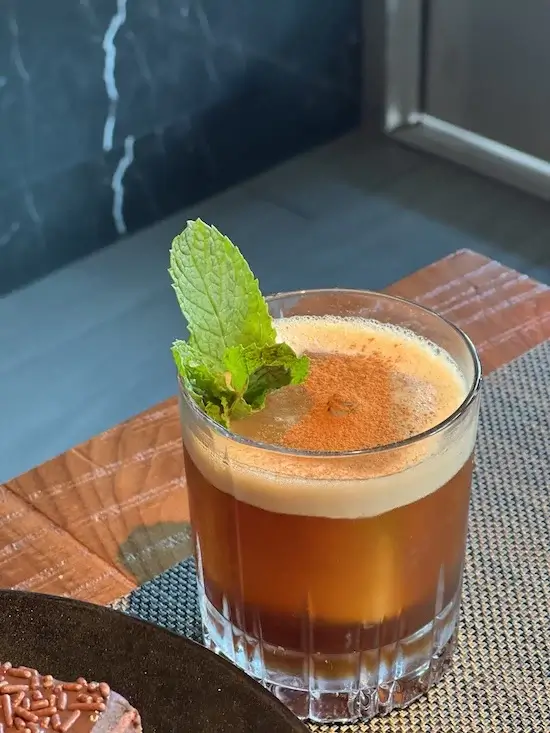 Next up, Fogo's Shareable Plates add even more bang to your buck, with almost all offerings at or below $15. Shareable plates range from meat-focused to plant-based dishes for a selection of proteins and veggies that don't skimp on flavor. The Shareable Plates include:
Lobster & Shrimp Tacos: Napa cabbage wrap, citrus aioli, shredded slaw, and dedo de moca peppers
Warm Hearts of Palm and Spinach Dip: Steamed spinach, hearts of palm, and crispy toasts
Grilled Beef Tenderloin Skewers: Served with chimichurri salsa
Gaucho-Style Hummus: Topped with seasoned picanha
Braised Beef Rib Sliders: Xingu-beer braised, caramelized onions, and smoked provolone on a brioche bun
The Bone Churrasco Board: Large beef rib, served with chimichurri sauce
Cordeiro Churrasco Board: Three double lamb chops, served with mintchurri sauce
BPQ Churrasco Board: Brazilian Sausage, crispy pork belly, and BBQ sauce
The Lobster & Shrimp Tacos are a must-try, as they're a perfect appetizer to your full lunch meal. Light, fresh, and crunchy, bold flavors unite for this reimagined "seafood salad." Hints of citrus aioli mesh with the spicy kick of dedo de moça peppers to deliver balanced and transformative bites through and through. Share them, or keep them all to yourself!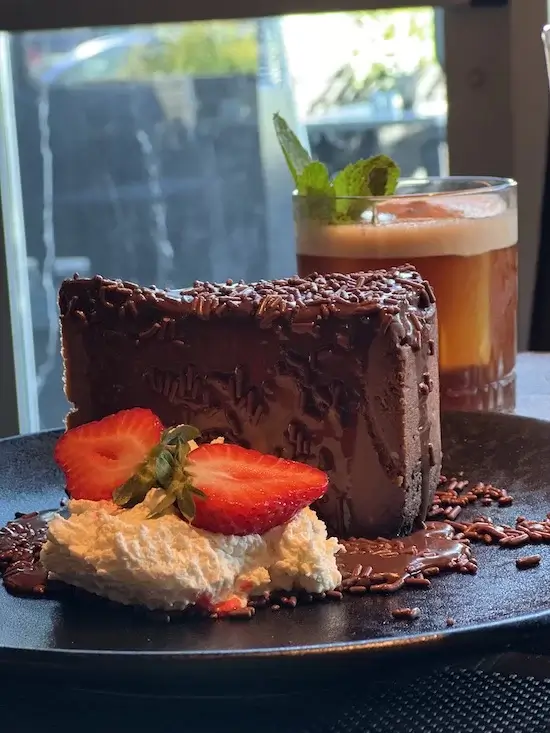 Finally, the big star of the lunch menu is the Picanha Burger. Where else can you get a burger and fries (that are actually worth it) for less than $10 these days? Well, Fogo de Chão. Not even fast food has deals like this anymore! The Picanha Burger is fresh ground in-house and dressed with smoked provolone, Bibb lettuce, tomato, onion, chimichurri aioli, and a brioche bun, while served alongside crispy-on-the-outside, soft-on-the-inside parmesan polenta fries. The best fries around, with the thickest, juiciest, and most decadent burger you'll ever get, probably shouldn't cost $9, but they do here. Fulfilled is an understatement if you're wondering how the meal will leave you feeling.
While the Woodland Hills location has been very popular for lunch, don't pass up the opportunity for luxury-level deliciousness at a fraction of the cost at your own local Fogo de Chão. And yes, the meats that they're so famous for are still available at lunch. It's time to forget about the occasional trips to Fogo and celebrate what they've got to offer on a more frequent basis, especially during these times when the dollar is getting us less and less.