It's the end of July, which puts us right in the middle of summer. Chances are you've found yourself completely prepared for all the season had to bring, or you've been lacking here and there. Either way, this is the guide you probably didn't think you needed, to survive these next couple of months.
Little Kitchen Academy
Kids. You just gotta love them, but sometimes you have to love them from afar. Summer is officially in full swing, and as the novelty of having no school has worn off for children of all ages, parents are beginning to hear the dreaded phrase "I'm bored!" or "There's nothing to do!" Enter Westfield Century City, the premier destination for shopping, entertainment, and dining.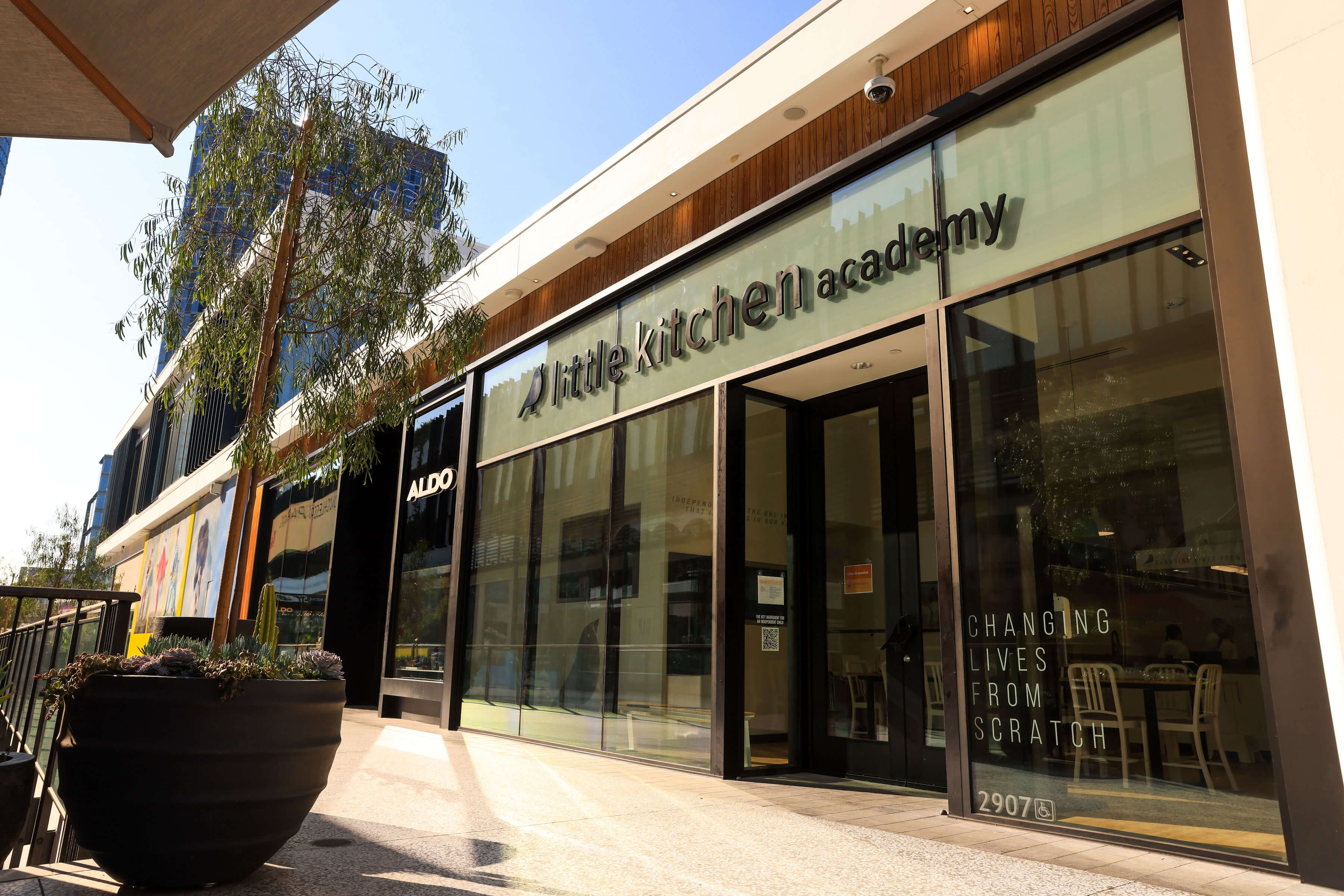 Located in the heart of LA, the options at Westfield Century City are endless, so we wanted to highlight one of our favorite kid-friendly experiences available at Westfield – Little Kitchen Academy, a Montessori – inspired cooking academy for kids ages 3- 13+.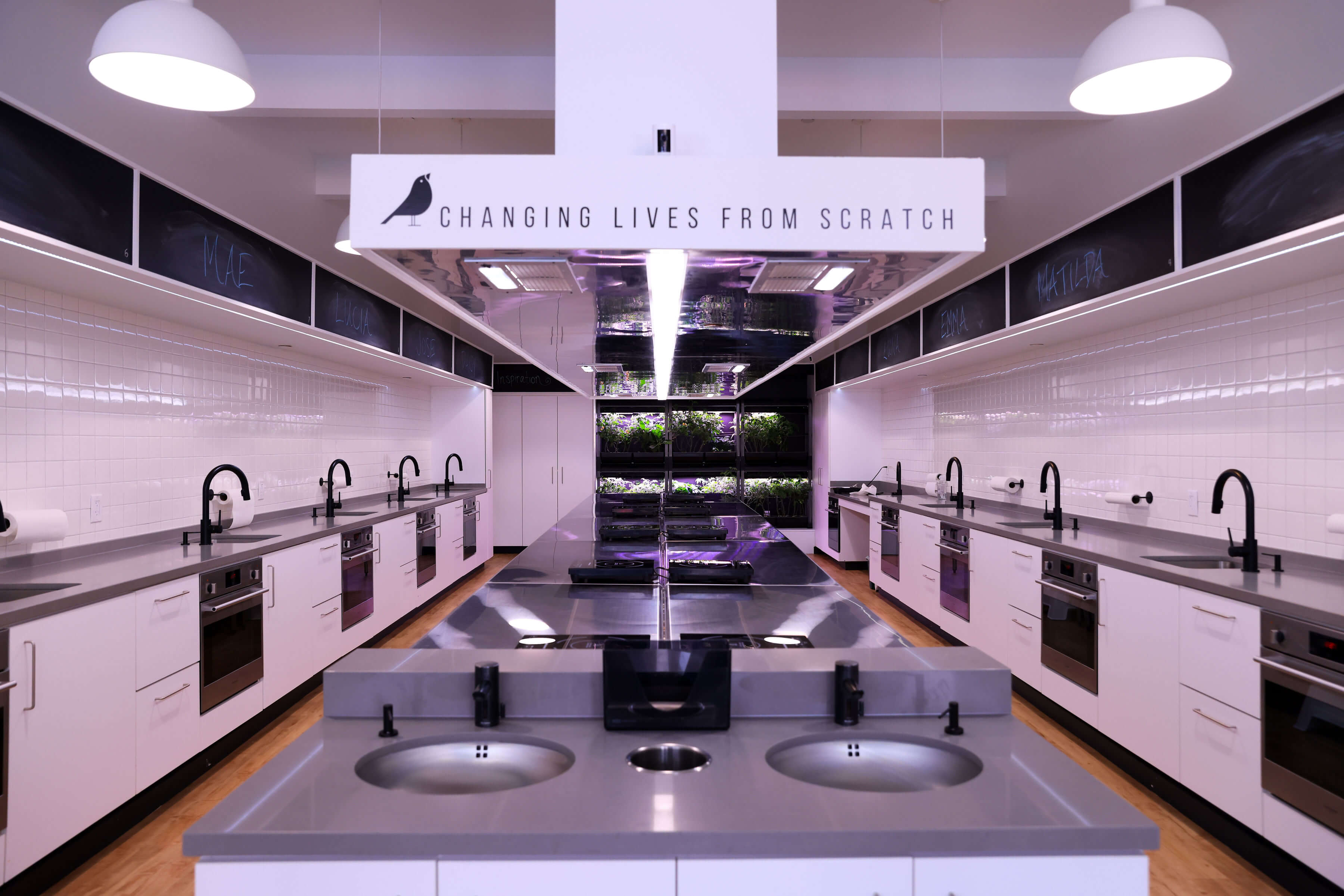 Little Kitchen Academy offers sessions Monday through Sunday, where your child will experience a 3-hour class and they will learn how to make healthy and delicious meals from scratch to consumption. During each session your child will learn how to combine different ingredients into great meals and how to use kitchen tools safely, all while gaining self-confidence. There are four different curriculums that are offered, for ages 3-5; 6-8; 9-12; and 13+. Each class is tailored specifically to each age group, making it the perfect solution for mid-summer "boredom."
Brella
So you've already gone on a vacation for the summer, but that was for the kids. What about your adults-only time away? Brella, the innovative LA-based child care center is here to answer that question, by supporting busy parents who want to take a day trip on Saturday, or have a date in the city.
From full-time care to last-minute summer needs and everything in between, Brella's plans are 100% flexible to account for whatever type of child care is needed. Parents can pick between three different plans with varying levels of commitment and are able to use the innovative, newly relaunched Brella App to determine their child's schedule, day to day, week by week.
Brella provides the first-ever truly flexible child care model allowing families to schedule by the hour and day through an easy-to-use app. With a network of centers, families can access multiple locations with a single enrollment. Brella's founders Melanie and Darien are providing community-oriented solutions to an age-old problem. Inspired by the likes of WeWork and SoulCycle, Brella strives to make themselves just as accessible.
After the smashing success of their first location opening in 2019, Brella opened a second location this June in the heart of Hollywood's Sycamore district. The space is bookended by the best up-and-coming hotspots such as Tartine, known for their exquisite baked goods, the Jeffrey Deitch gallery, and the sprawling new all-day corner café, Sightglass Coffee, and are opening a third location this fall in Pasadena.
dryrobe
Even during the summer it can get pretty chilly! dryrobe, the latest cult wardrobe item from Britain making waves in the U.S., was designed as a changing robe for all outdoor adventurers to put on. Whether you need to change clothes with privacy or quickly get dry after being in water, dry robe is here to change what has long been a complicated process for beachgoers – and anyone having fun in a body of water outdoors.
The brand's spotlight robe, the dryrobe Advance, is both unisex and sustainable, available in short and long sleeve lengths, and comes in a wide range of colors — all made using 100% recycled nylon. The synthetic lambswool interior is made from recycled polyester and wicks moisture away while fleece-lined exterior pockets do their bit to restore feeling to extremities after swimming in chilly waters. It also doubles as a fashion statement, loved by and seen on Harry Styles and Rita Ora in their day to day. We've seen a rise in functionality in fashion, and people choosing to wear an item that was built purely for performance as a personal style choice. The dryrobe fits perfectly in this current model of dressing, and includes the following benefits:
Waterproof and windproof outer shell fabric made from 100% recycled nylon
Super-warm synthetic lambswool lining made from 100% recycled polyester
Tailored, fitted sleeves with hook and loop fasteners at the wrist
Treated with eco-friendly BIONIC-FINISH® ECO water-repellent technology
Full length 2-way reversible YKK® zip
Minimal sealed seam construction
Deep, fleece-lined external zip pockets
Huge 'A4' size internal, soft-lined 'poacher' pocket
Internal waterproof zip entry pocket – ideal for phone/wallet
Super light construction – approx 1.3kg (dependant on size)
KOKOLU
KOKOLU is the eco-friendly and stylish accessory brand, who just launched their most popular Daily Eight Tote in a stunning luminous edition!
Made from 100% PCR plastic, this tote bag is ready to go wherever you go – even during a summer night – with its glow in the dark features. A burst of sunshine or selfie camera flash illuminates the bag to create a dazzling sparkle that will have everyone stop and stare!
Core features include:
8 post-consumer recycled plastic bottles = 1 Daily Eight Tote

Strong, durable material is 100% machine washable

Dope Dye color-blend technology reduces water waste without dulling colors

Comfortable and flexible for wearing over the shoulder or in hand
Summer Read: The Apocalypse Game
You need a little something for the upcoming beach day, you say? Can the worst traits of humanity, together with unbridled science, artificial intelligence, and encouraged by super-natural evil, spark the apocalypse?
After a dozen waves of COVID, refugees crowd New York City where the antihero, Jonas Gredas (20), is a terribly handicapped social misfit with an off-the-charts IQ, and a fan of fantasy stories, because the monsters are never weak. An atheist, he's haunted by a voice who guides him, which may be his subconscious. With the voice's help, Jonas creates a never-before-seen AI companion, named Hela. He hopes Hela will heal his withered body, give him safety from his abusers, and enable him to gain the love of the mysterious Sara.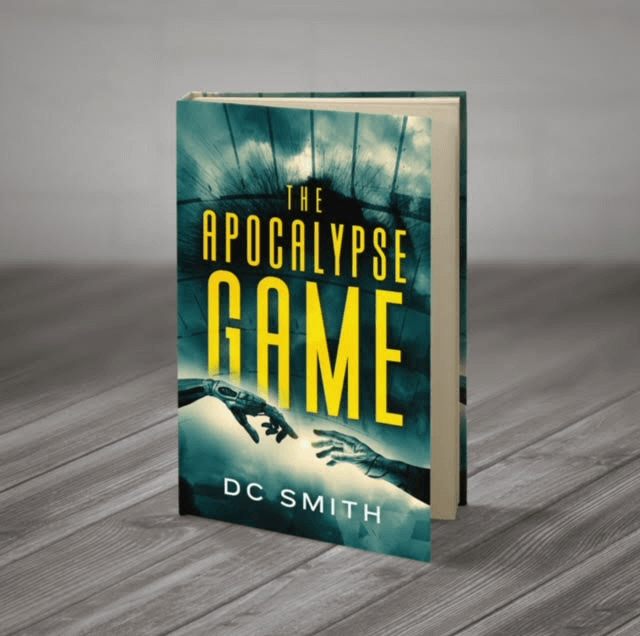 But unexpectedly, he makes enemies of the police and FBI, the church, and a computer titan. Succored only by an ancient priest whom Jonas loathes, Jonas must run from the FBI as they destroy Hela. Out of options, Jonas considers suicide until Hela miraculously returns to him, bringing him hope. Together, they work to save humanity from death and disease. But Jonas's enemies still hound him, pushing Hela toward fulfilling Jonan's every monstrous fantasy, just as his lifelong demonic haunt works to arrange; the looming apocalypse.
Comparables: The Apocalypse Game reminds one of Mary Shelley's thought-provoking, science gone too far, Frankenstein; Dan Brown's thrilling artificial intelligence comes-to-life, Origin; or Stephen King's gripping supernatural tale The Stand.
Buy The Apocalypse Game here!
BEED
Whether you're planning a sophisticated summer soiree, a backyard barbecue or a fun pool party, it's the perfect time to elevate your summer entertaining experience. While it's essential to stock up on refreshing beverages and tasty food, I'd like to introduce you to a new machine sure to elevate any party setting.
Enter BEED, a newly launched device that seamlessly merges cannabis, technlogy, and design into one machine that's poised to become "The Nespresso of Cannabis." BEED is a fully automated joint rolling machine that rolls a fresh joint in 20 seconds flat and at a push of a single button. BEED is the perfect addition to any bar cart this summer, by not only adding a stylish and functional conversation piece but BEED also offers a very unique social element to your gathering.
Say goodbye to 'puff, puff, pass' and communal joints shared by a bevy of peoople – now with the ease and simplicity of BEED, everyone can enjoy their very own personal preroll and socialize safely with friends this summer. All you have to do is pop a BEED pod precisely dosed and packed with cannabis flower into the BEED machine along with your pre-roll cone of choice, press the button, and watch BEED work its marijuana magic. Purchase yours here: https://www.beed.co/
Sackville & Co.
If you're needing more for your stash, Sackville & Co. – the Brooklyn-based creator of design-focused cannabis accessories, have quickly become the object of Gen-Z's affection! Lana Van Brunt and Hayley Dineen, the duo behind Sackville & Co., set out to create elevated accessories that marries their creative eye for design and the Gen-Z consumer's shift towards cannabis.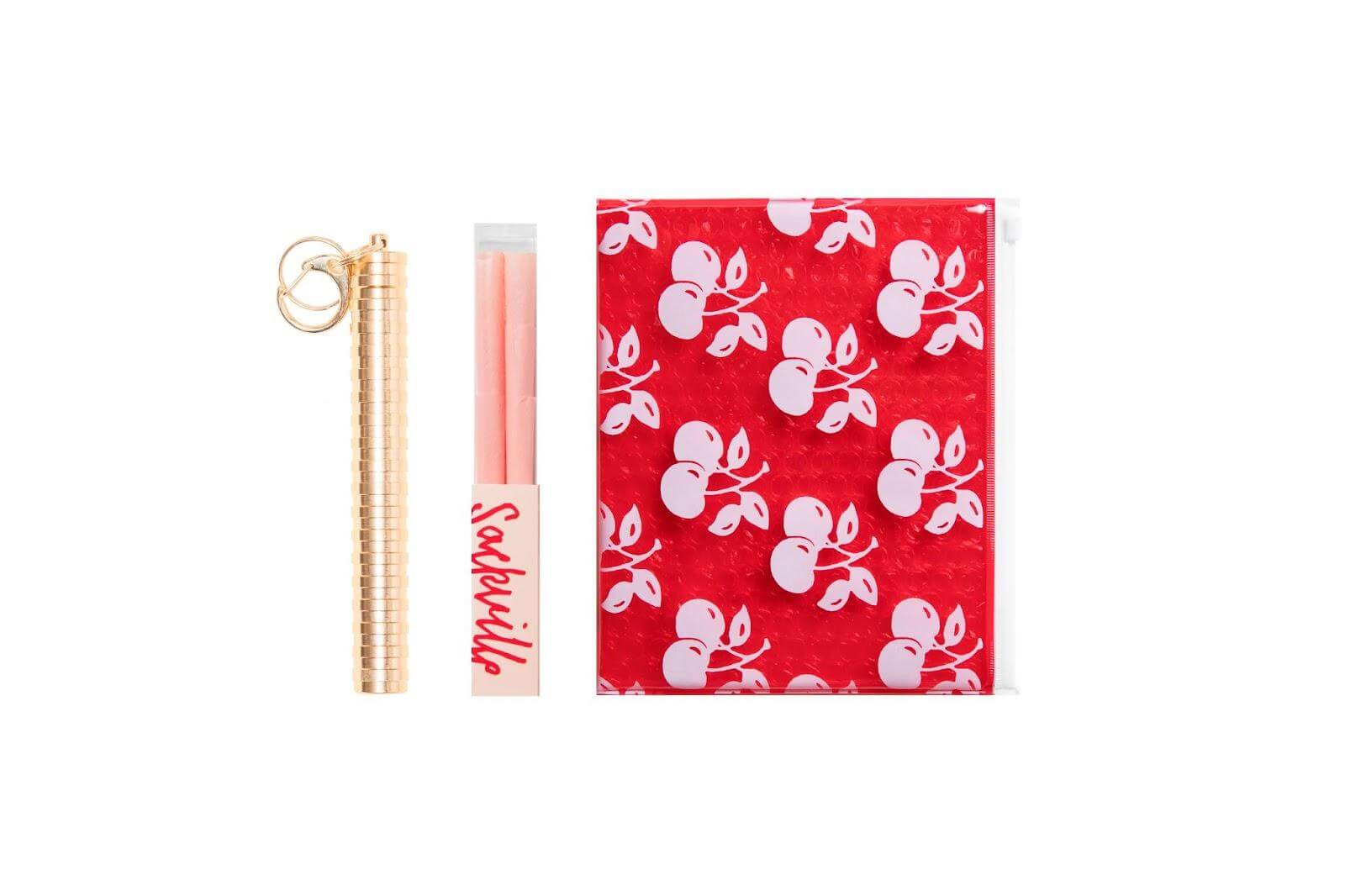 With unique Crystal Ball Pipes and ultra-sleek Carry Case Keychains, Sackville's designs are not only catching the eyes of Gen-Z, but also disrupting the typical cannabis accessories industry. Lana Van Brunt and Hayley Dineen, the creators of Sackville & Co., bonded over their shared frustration of not being able to find chic cannabis products to fit their personal styles. With New York's mass cannabis legalization on the horizon, Sackville & Co. has the local roots and creative design to truly disrupt this new market.