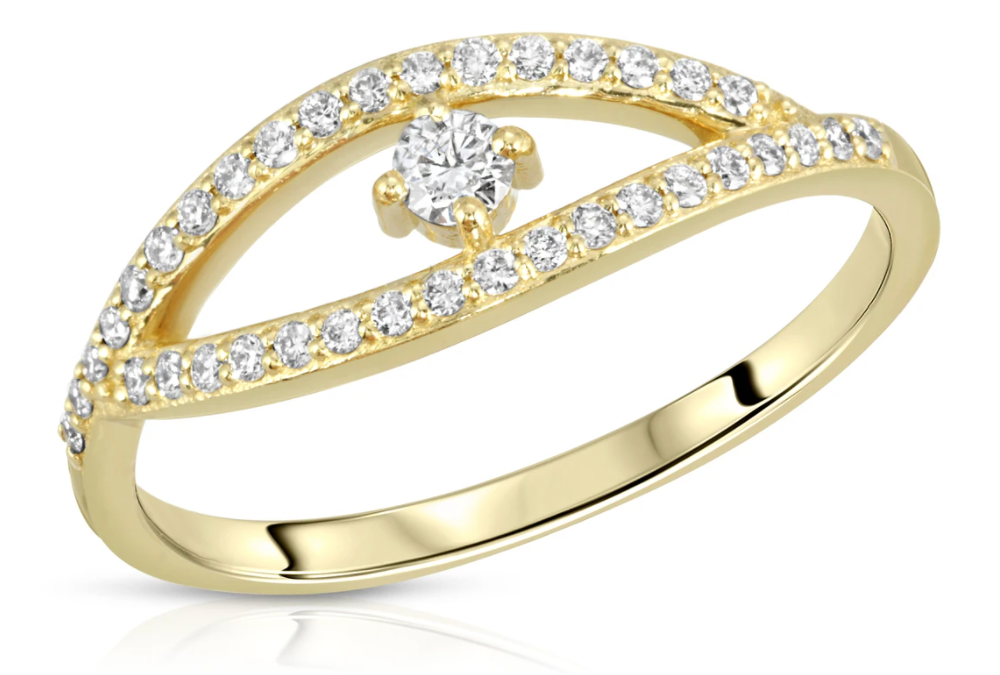 Last year, the world faced unprecedented changes to a plethora of markets, from food and hospitality, to service providers across the spectrum. There was one market, however, that may have had the most unexpected changes yet: the jewelry market. As retail jewelry sales drastically declined this past year, the direct-to-consumer (DTC) jewelry market thrived, giving way to incredibly notable trendsetters, like Chérie.
What are the benefits of DTC fine jewelry lines, and what are the factors driving the uptick in fine jewelry sales made online?
One benefit Chérie's strategy is that their pieces are made-to-order. Overproduction, also known as "retail's dirty little secret," is one of the fashion industry's biggest sustainability issues, and one that made-to-order practices help to tackle. One of the most substantial advantages of made-to-order jewelry is waste minimization, which is top-of-mind for today's conscious consumer.
Another key highlight for Chérie is that they create what are known as "investment pieces." Put simply, most DTC jewelry brands, including Chérie, design fine collections with longevity in mind — offering timeless, trend-resistant pieces that are investments that won't depreciate in value (unlike say, a really nice pair of shoes or jeans). By selling directly to the customer and cutting out the middleman, brands are able to offer higher quality pieces for less. 
Some of the Chérie's most popular fine pieces include: 
The Double Diamond Loop Earrings. ($2,100)
The perfect investment piece, due to the detachable bottom hoop, which lets you easily change up the look. A timeless, versatile piece that no jewelry collection is complete without.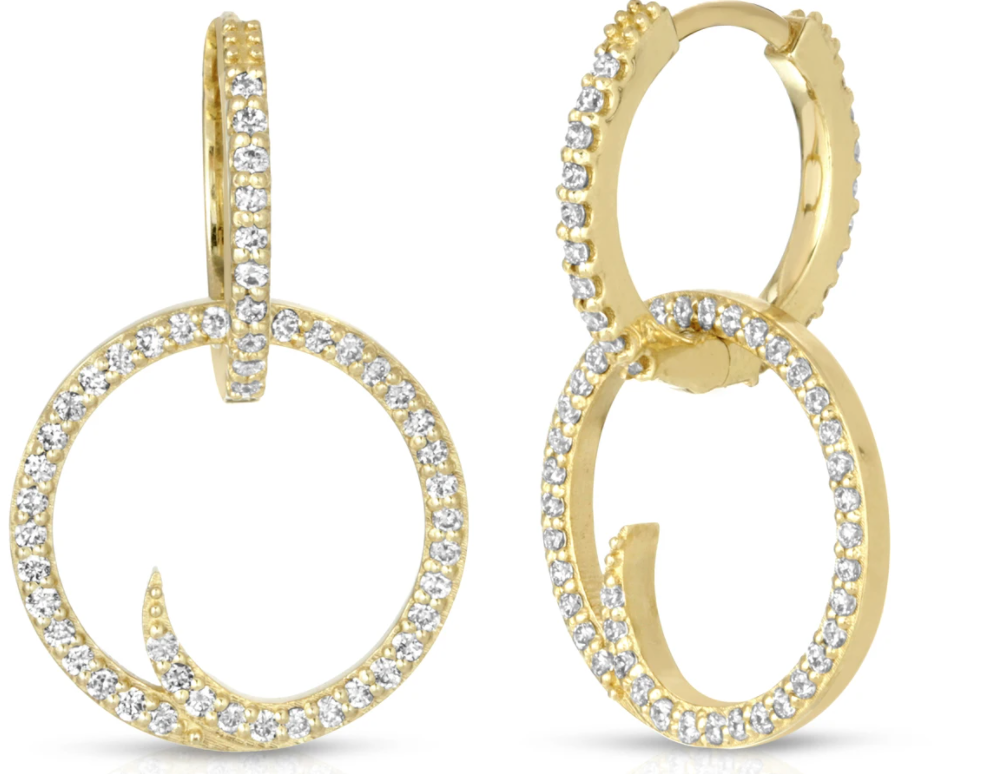 Spiral Pendant Necklace ($1,100)
Made to be noticed, gemstones add a flare of whimsy and joy to any outfit, like the Spiral Pendant Necklace

 featuring gorgeous blue sapphires.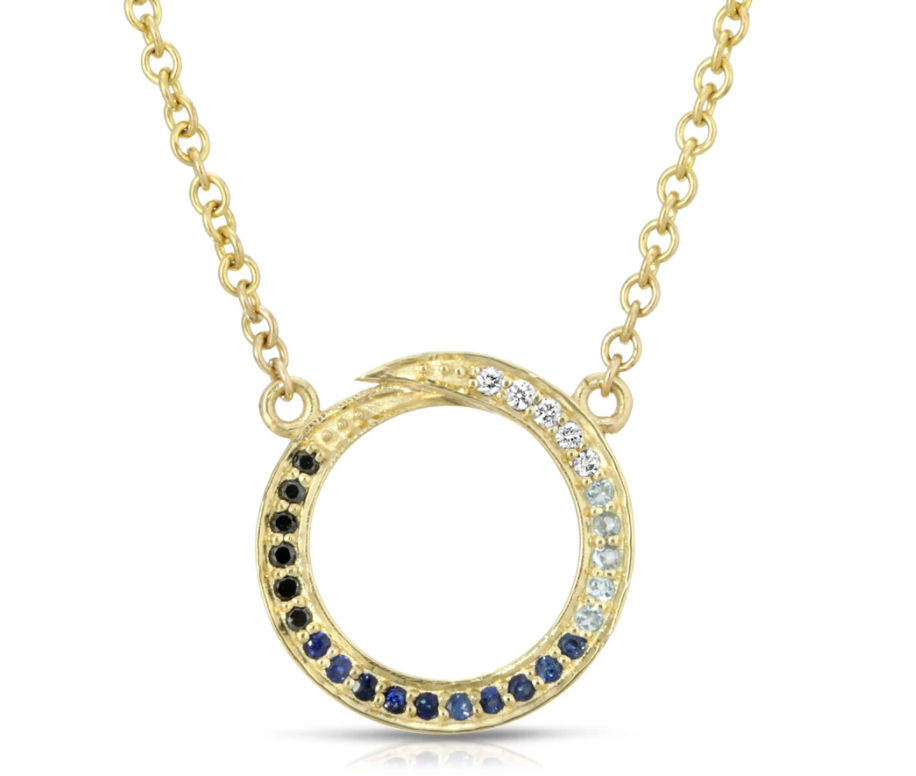 Diamond Circular Ring ($810)
It's true, diamonds really are a girl's best friend and this ring will without a doubt last the test of time.

Awestruck by the beauty? Can't say we blame you. Read below to learn more about not just Chérie, but the brand's creator, Sharon Reuben, who shares her story, and more on what makes this jewelry brand stand out from others.
A Q&A with Chérie's Founder, Sharon Reuben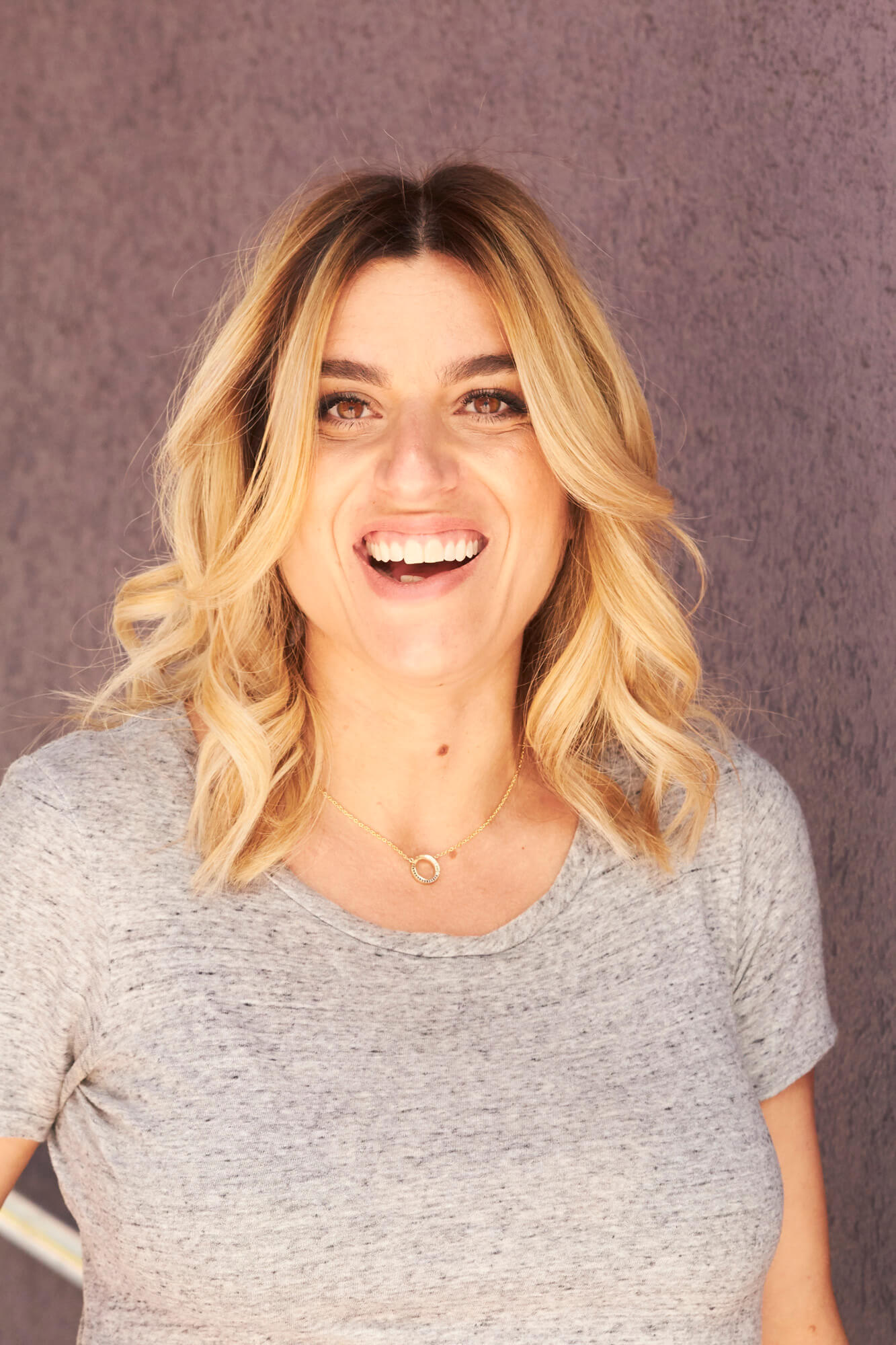 Q: Hi Sharon! Let's dive right in with some of your story. How did you get started in the jewelry business?
I originally went to school for Physical Therapy and did that for years. Upon realizing I wanted to be in a creative field, I then left my job as a Physical Therapist and became an in-house stylist at Theory and later Zadig and Voltaire. I always had trouble finding high-quality and affordable jewelry to complete my clients' looks and found that the jewelry pieces I wanted, both for everyday and for something special, were missing from the marketplace. I was motivated to design a jewelry line to solve the problem I had as a stylist and created Chérie -a line that offers a balance between high and low jewelry.
Q: How did you try to set yourself and Chérie apart from other jewelry brands, and was DTC something you intended to do from the very beginning?
Chérie is set apart from other brands because we make two different lines. We have a fine jewelry line, made to order in Los Angeles, and a contemporary jewelry line, made overseas. What sets us apart is the fact that these two lines are meant to be worn together. We offer a mix of high-low to complete a variety of looks, specific to each unique individual. DTC was definitely what I wanted to do from the beginning to keep it affordable for my customer, while still launching wearable and unique styles they would love. 
Q: Do you find that by being a made-to-order business, that you have some advantages over traditional brands?
Yes, for sure. Since our fine pieces are made-to-order, we're able to keep our costs down by not having excessive inventory and not having the crazy markups associated with most jewelry brands on the market.
Q: What were some of your biggest challenges to get where you are today?
We actually just launched Chérie during the first COVID-19 quarantine. It's been a challenge not being able to introduce people to Chérie in-person. It's been more difficult to connect and share my story virtually.
Q: Personally, what is one of your favorite Chérie pieces?
The Shields of Protection Choker is my all time favorite. It's the perfect piece for both day and night. It's classy, sexy, and cool and can also be wrapped on your wrist to wear as a bracelet.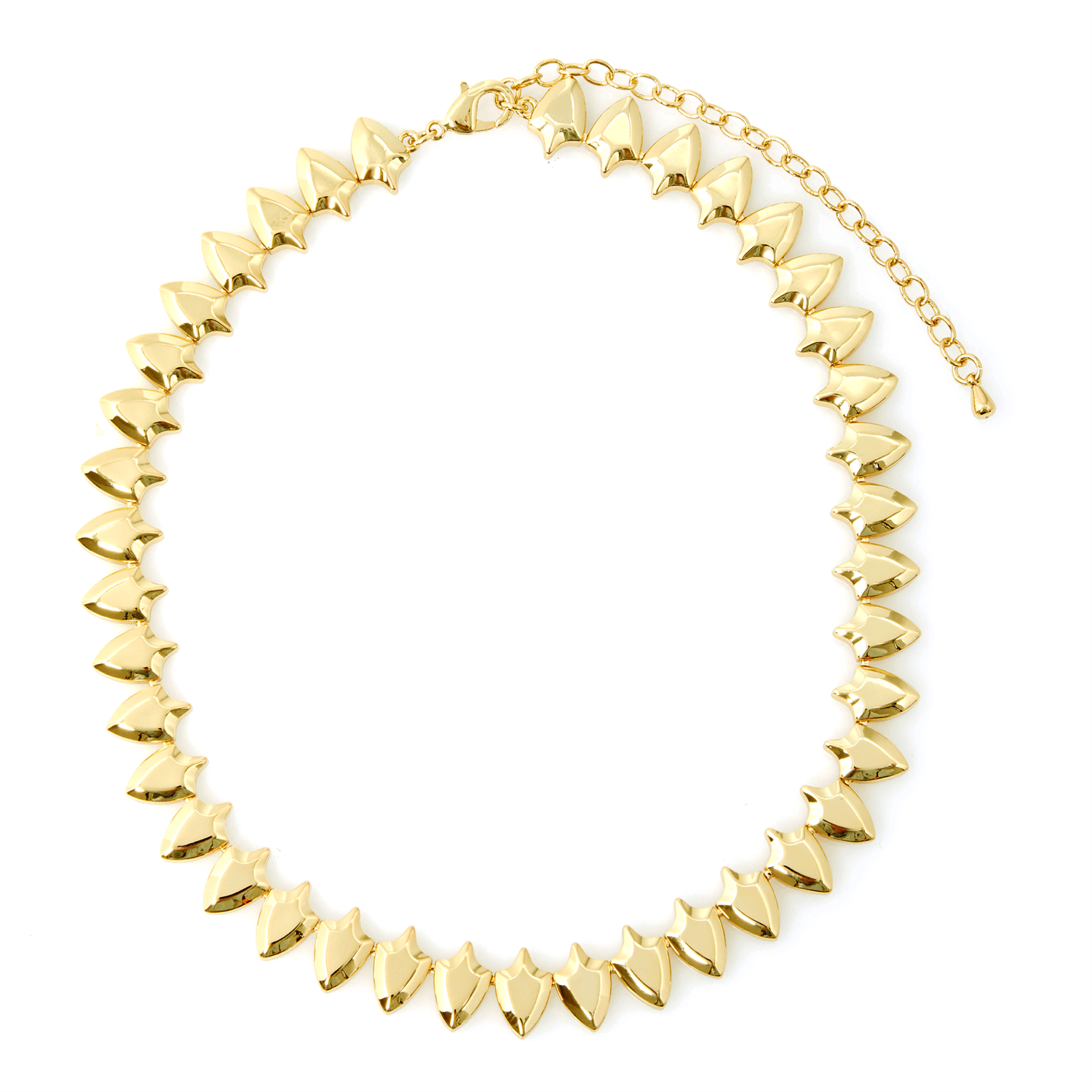 Q: What is the design and creation process like for you and your team?
It usually starts with a shape that I've found unique or intriguing. From there, I'm motivated to dive into the history of the form and find its universal or larger meaning. If I feel there is a lack of representation in the industry, I implement it into my designs. 
Q: What are some goals you'd like to achieve with Chérie in the next 5 years, and what are some things that consumers can expect to see by the end of 2021? Men's jewelry, perhaps!?
In the next 5 years, I want to be an aspirational jewelry brand that other new designers look to for inspiration. I want to be able to walk down the street and see people wearing my pieces on every corner. I'm currently working on 3 more collections that should be out by the end of the year! We're adding in new shapes, like hexagons and baguettes. We're also excited to launch two-sided jewelry this year. I'd love to get into kids jewelry eventually but, no men's on the horizon… yet!