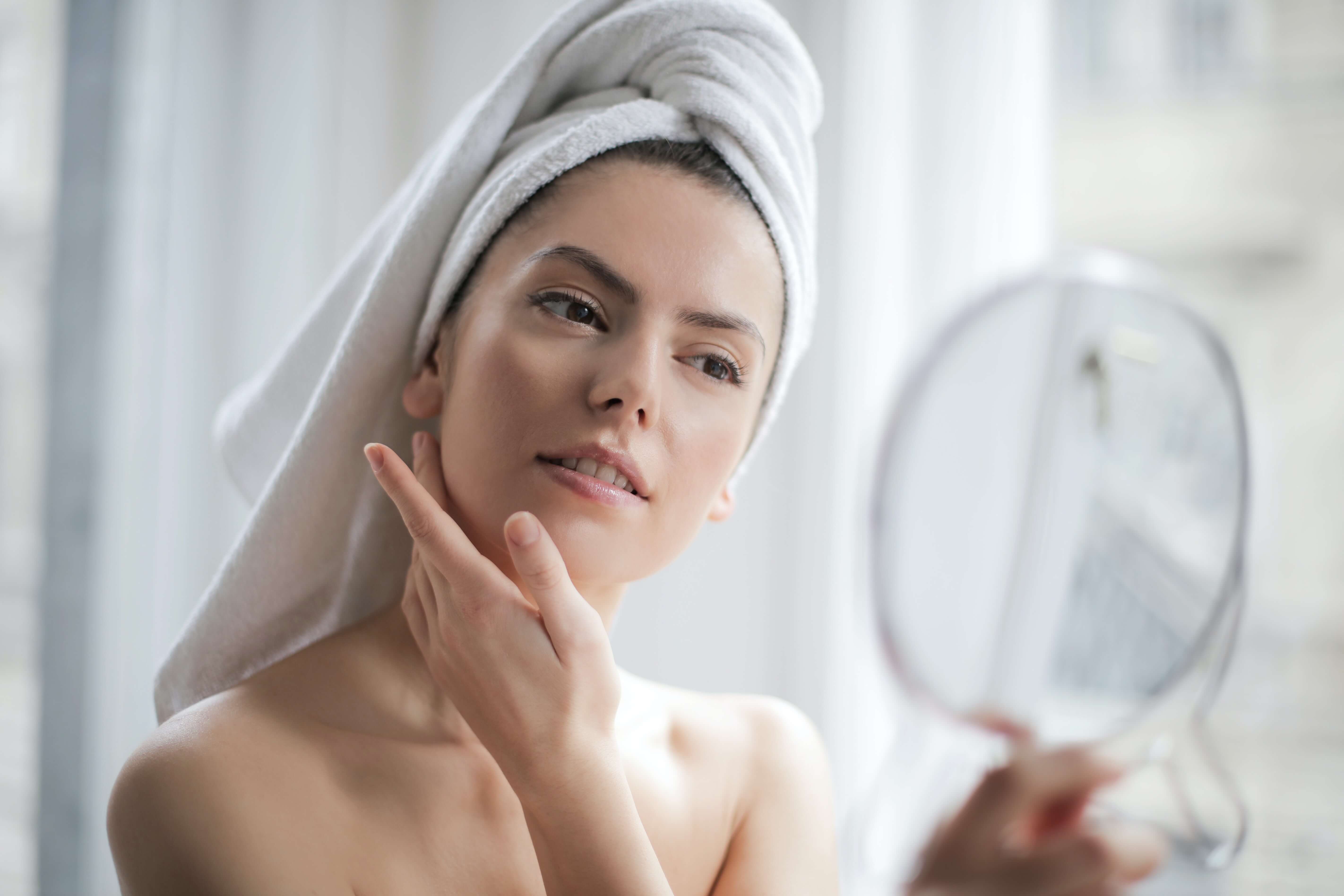 You may remember talking about the various layers of the skin in biology class, but how does that apply to taking care of your own face in your beauty routine? Taking care of your skin means going deeper, and taking care of all the layers beneath. Depending upon which source you consult, most people consider the human skin to have between seven and eight layers. Although certain skincare practices Are purely surface level, there is so much more that you can do to take care of the whole of your skin. Here are a few things that you can do to make sure that you're taking care of the different layers of your skin.
Use Chemical Exfoliators
Although chemical exfoliators might sound a bit harsher than physical exfoliators, the truth is actually the opposite. Most products can only penetrate the uppermost layers of the epidermis, as the skin's natural barriers are designed to keep harsh and abrasive particles out. When you use scrubs and washes with beads, you can cause breakage and damage that ultimately harms the skin. Instead, go for a chemical exfoliator.
Always Moisturize
Speaking of protecting your skin's natural barriers, moisturizing is always important, no matter what skin type you have. By using a moisturizer at the end of your skincare routine, you can offer a bit of extra protection by locking in moisture and preventing transepidermal water loss from taking place.
Avoid Alcohol In Your Skincare Products
Although it can sometimes feel satisfying to use products that contain alcohol — think of that clean, refreshing feeling that many toners and witch hazel products can leave on your skin — alcohol can actually throw your skin's layers completely out of balance. Specifically, alcohol can strip your skin of the natural oils that it needs for protection and hydration, drying out the epidermis and causing damage to your skin over time with repeated use.
Try a Deep Mask
Just because you don't want to cause deep damage doesn't mean you can never go deep with your skincare treatments. In fact, there are plenty of times that going a little beneath the surface is important. In the case of things like blackheads, using masks and products that are intended to go deeper into the epidermis can help fish out excess debris and sebum that you can't get from traditional products. Ingredients like clay and activated charcoal can be fantastic for this.
Head to a Professional
At the end of the day, the only person that is specifically qualified to go deeper into your skin on a consistent and regular basis is a skincare professional. Whether you schedule regular visits to the dermatologist to plan out your skincare regimen or you book a bi-monthly facial with your favorite aesthetician, putting your face in the hands of a professional is a great way to cover all your bases.
Taking Care of Your Skin, Top to Bottom
There are so many ways that you can take care of your skin from the top to the bottom. By avoiding harsh products and chemicals, moisturizing regularly and going to a professional when you can, you can make sure that your skin is always at its best, even in the places you can't see.
Photo by Andrea Piacquadio from Pexels