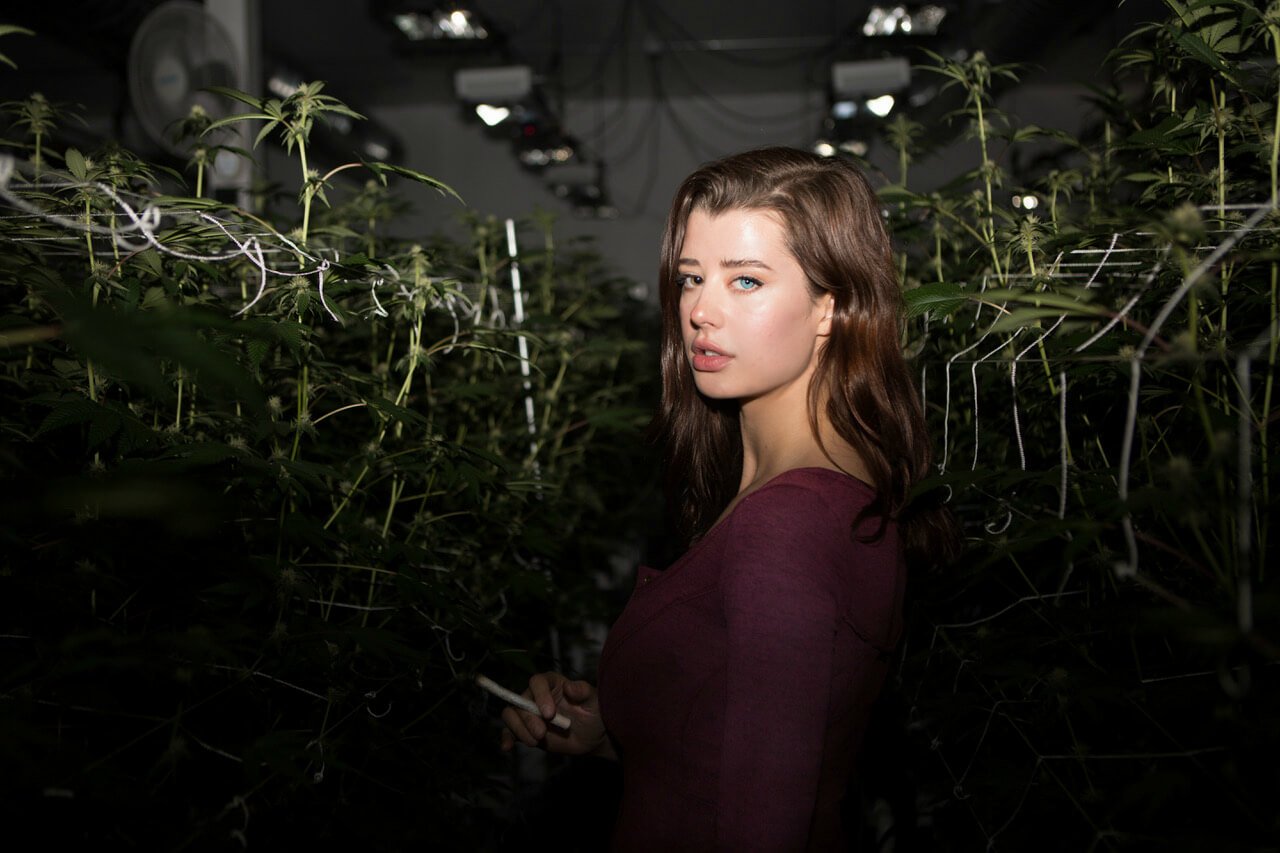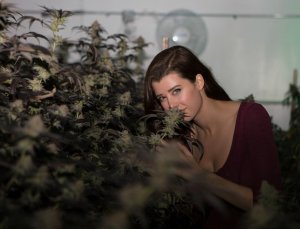 With cannabis now legal in Southern California, there's no question the industry is booming and a new wave off entrepreneurs are emerging. We sat down with "cannapreneur" Sarah McDaniel to discuss her CBD- based skincare line Walagoot, which was born from from her own struggle with clear skin as a working model and actor. We also spoke to her about her upcoming on camera roles and stop animation projects she is producing. Check out the full Q&A below! 
Q:  You're a California local, correct? Tell us how you got your start in modeling and acting. 
A: Yes, I was born in Northern California then lived in San Diego and Calabasas and now near Oxnard. I actually got discovered as model through Instagram. When I was seventeen, I began posting modeling type shots to Instagram and this was before "influencers" was really a big thing yet. I started to build a following and caught the attention of photographer and videographer
I've always had a passion for filmmaking and recently acted in a psychological thriller, Perfect, alongside Abbie Cornish and Leonardo Nam which premiered at the 2018 SXSW Festival in Austin, TX. The film will also be premiering here in Los Angeles this fall.
Q: California is among the first states to legalize marijuana. The cannabis industry has since taken off. Tell us about your interest in Cannabis and your upcoming skincare line. 
A: Growing up, I used to struggle with acne and eczema.It just makes you feel so conscious of your skin. Worrying if people notice I would even lose modeling and acne jobs because of my skin and it took a lot of my confidence away. After trying Accutane, over-the-counter medication and every fad on the market with no results, I knew there had to be something else. At the time, I was aware of cannabis recreationally and knew it had some medical applications. I began doing research and eventually contacted a friend in Colorado who recommended isolate which is CBD in a crystal form. It had some positive affects but I wanted something stronger so I began experimenting with the full spectrum of CBD oils along with coconut, jojoba and other oils. Eventually I found the right blend and my skincare line, Walagoot, was born!
Q: What has been the biggest challenges you face in your business so far? 
A: I'm a young female in the cannabis and entertainment industry which brings a unique set of challenges.  To be able to pose in lingerie or act in a horror film while also having a huge passion for behind the scenes business and creating its hard to command authority in two polar opposite worlds. A lot of what you say gets overlooked and its hard to be heard but theres always a way to find sucess if you're committed enough.
Q: You also work behind the camera as a content creator. Tell us about your latest projects. 
A: I've recently been working in stop-motion animation. I created a rabbit character known as "The Professor" which was produced in partnership with Movie Mountain Studios. We are now working on a cyclops character for our next short. I was originally considering creating the cyclops for a comic book but I've found through my work as an influencer that people engage better with video content. Stop motion is a very expensive and time consuming way to make a film but I really love it and hope to continue working in this medium.
I also put out a variety of video and photography content on my Instagram. You can follow me @krotchy.
Q: And what are your long-term goals with your cannabis line? 
A: For my CBD line, I'd eventually like to expand from topicals to more medicinal tinctures for things like bone density, migraines, and eventually herbal chemo. I'd really like to use my knowledge of CBD oil to help people medically, and work toward creating cancer preventatives.
Q: Please share with us your SoCal Must Haves
Fav Restaurant:  FACE restaurant is the best in Ojai 
Fav Spot to Create Content:  Favorite place to create content is in my bathtub
Fav Area of this City:  Favorite area of the city is my friends house in Malibu canyon