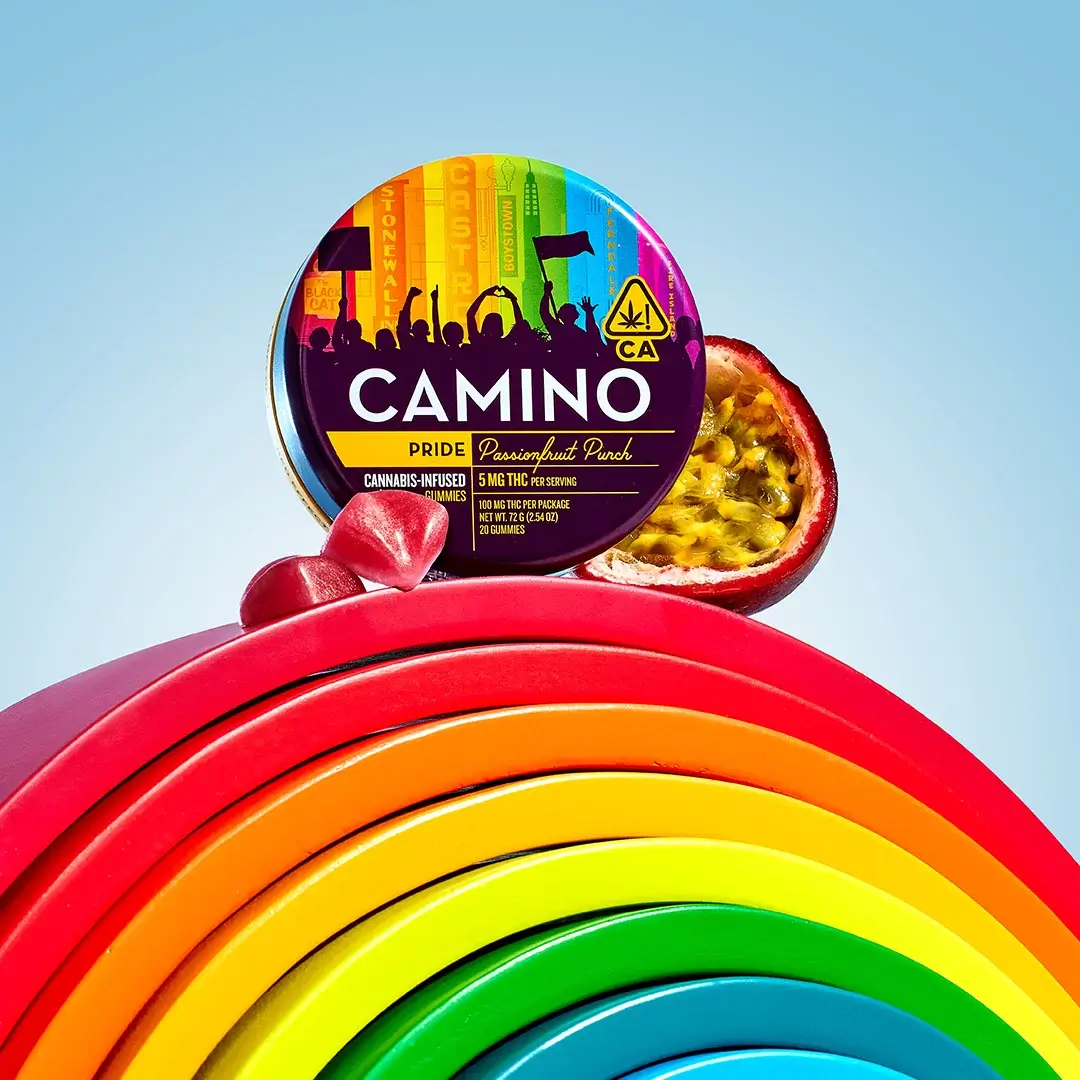 Looking to take your Pride celebrations up a few notches? Cannabis edibles leader Kiva Confections has relaunched their annual Passionfruit Punch Camino Gummies in honor of Pride Month. If you're not familiar, this is the 5th annual release of the popular limited edition SKU, which is now available in dispensaries across California, Michigan, Ohio and Massachusetts.
Camino is proud to be a continuous supporter of the LGBTQ+ community, as evident in their upstanding commitment to being an ally, friend, and supporter of those who continue to be attacked and marginalized. From protests to parades, the history of this movement is a heartbreakingly beautiful one. This year's Passionfruit Punch Camino packaging features iconic locations across the US that are staples in LGBTQ+ history, including The Castro (SF), Fire Island (NY), The Black Cat Tavern (LA), and more. The Passionfruit Punch Camino Gummies offer 5mg of THC in each gummy and features a delicious fruit flavor.
In addition, KIVA will continue to support local community organizations in California via charitable donations, employee volunteer events, and dispensary partnerships. Since launch, Kiva has donated over $200K to various LGBTQ+ charities near & dear to the team, and will continue their efforts this year by partnering with local organizations in each market (California, Michigan, Ohio and Massachusetts).