As we wrap up Summer there's still time to grab a refreshing drink and sip what's left of the season away.
During the week of August 15, Jay Shetty & Radhi Devlukia-Shetty launched JOYO, their new line of adaptogenic sparkling teas. 
JOYO's sparkling teas offer a premier way for tea drinkers to enjoy their favorite healthy beverage while catering to the modern, grab-and-go lifestyle.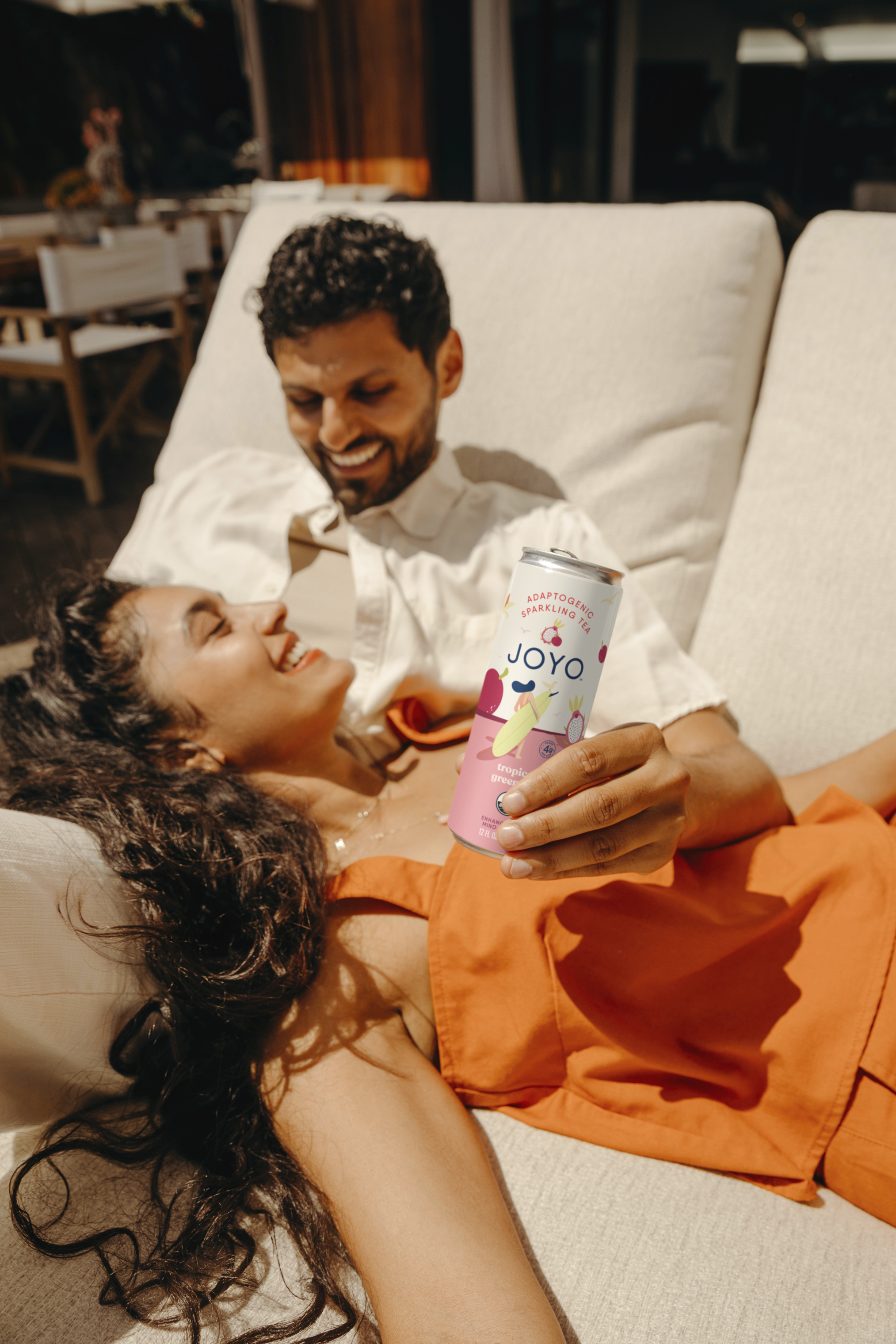 The teas are available in five purposeful blends: Unsweetened Black Tea, Raspberry Black Tea, Black Tea with Lemon, Peach Black Tea and Tropical Green Tea.
Each tea is crafted with ayurvedic ingredients and a proprietary blend of five expertly sourced adaptogens to provide consumers with delicious and nourishing iced teas.
In today's health-centric society, it couldn't be a better time for sparkling tea to hit the market!
The new brand will be available at all Erewhon stores for $3.49 a can.