It's barely summer, but there's so much going on in SoCal that it pays to plan ahead! Whether you're into food, music, art, travel, saving money, or any of the other possibilities that exist out there, you're bound to find something to catch your eye in this roundup. We'll be updating this list each week throughout June and July, so come back Friday for the latest.
Roadtrip?
Travel In Style In Ride Alto's Luxury Fleet of Vehicles
If you'll be hopping around from different locations this Summer — or dare we say it heading to LAX —  Alto has you covered with a luxury fleet of vehicles, and exclusive airport access!
Offering a fleet of spacious EV's across the greater Los Angeles area, Alto has exclusive access to the ground level of LAX so you can jump in the backseat moments after you step off of the plane. With punctuality, hygiene, and seamless service at its core, Alto is revolutionizing the way we think about ride sharing, starting with LAX — and it's more cost-effective than calling an Uber Black or other type of luxe ride share service.

Sit back, relax, and let their drivers take care of everything while you indulge in a comfortable, luxurious, and stress-free journey, tailored to your liking. From a "Do Not Disturb" setting for the driver, to climate and ambiance control, Alto puts it all in your hands.
It's time to say goodbye to parking hassles, navigating unfamiliar routes, or dealing with the frustrations of LA traffic and enjoy a seamless door-to-door service that saves time and energy.
Harvest Hosts
If hitting the road in the RV is on your agenda — or Dad's agenda, a
Harvest Hosts
membership is the perfect gift! This brand features memberships for their RV program, connecting travelers with unique overnight stays all across the nation. With over 4,800 host locations throughout the country, you can stay at breweries, farms, golf courses, wineries, distilleries, museums, and more.
Perfect for dads who love to road trip with the whole family, or for those who just seek unique experiences away from the kids. Visit 
harvesthosts.com
to learn more and purchase!
Memberships start at $99 / year.
CampScanner
Who doesn't love camping out in the great outdoors? Many people! But that doesn't mean anyone should miss out on the great opportunity that CampScanner provides.
CampScanners is your go-to subscription for tent campers, RVers and outdoor enthusiasts to access a database of 200,000+ of the toughest-to-find campsites at some of the hottest campgrounds and destinations in the country. With CampScanner's database of more than 12,500 campgrounds at 4,900+ parks, campers can search for spots at sold-out campgrounds and receive notifications when a site becomes available. 
Subscriptions start at $39 / year. Visit 
campscanner.com
to learn more and sign up.
Pool Party (And Golf Course) Essentials
Indulge In A Traditional Summer Treat — With A Plant-Based Twist: KLIMON
It's pretty much everyone's favorite hot weather treat: ice cream! And this one has a few tricks! If you're looking for a healthier frozen treat to stock up your freezer with this Summer, meet KLIMON, a line of ice creams that are 100% Plant-Based, Dairy-Free, and Gluten-Free, making it the perfect sweet treat for the whole family. The brand utilizes a proprietary almond-based blend to capture the decadent texture and creaminess of traditional ice cream.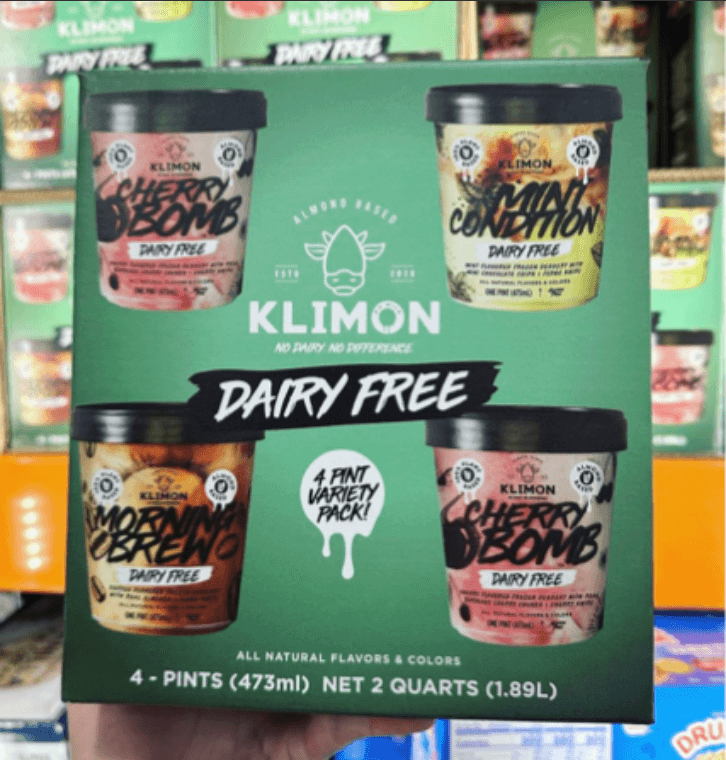 And best of all, KLIMON just debuted an exclusive variety pack at Costco's across California and Northern Nevada. This four-pack includes consumer favorites Cherry Bomb, Morning Bres, and Mint Condition at a price point of $13.99. Consumers can also shop the full flavor portfolio at Walmart, Gelson's and along with hundreds of natural foods retailers nationwide.
Grillo's Pickles & An LA Takeover
No breakfast, lunch, or dinner is complete without the cult-favorite refrigerated pickle brand, Grillo's Pickles! And if you haven't heard of Grillo's yet, where've you been? Consider this the perfect time to find out, as Grillo's Pickles is making its presence known on the West Coast with a Los Angeles takeover.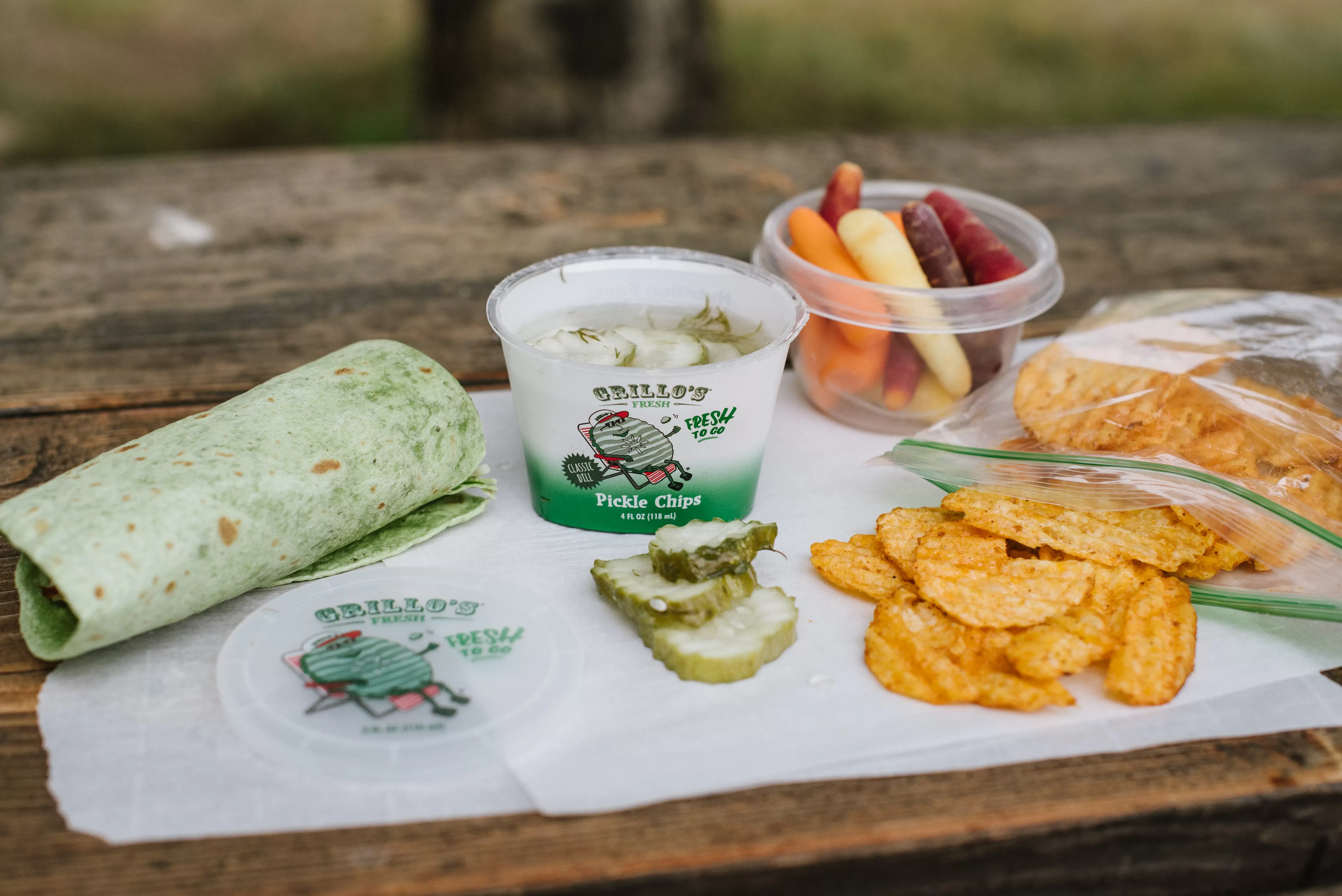 Known for their best-selling chips, whole dills, spears, pickle hummus, and Pickle de Gallo, Grillo's Pickles can now be found in additional locations of Ralphs, Whole Foods, Vons, Bristol Farms, Sprouts, Target, and more across locations in Los Angeles. And while you're here, let us be the first to tell you to keep an eye out for delicious collaborations that make a great addition to any snack or meal, savory or sweet!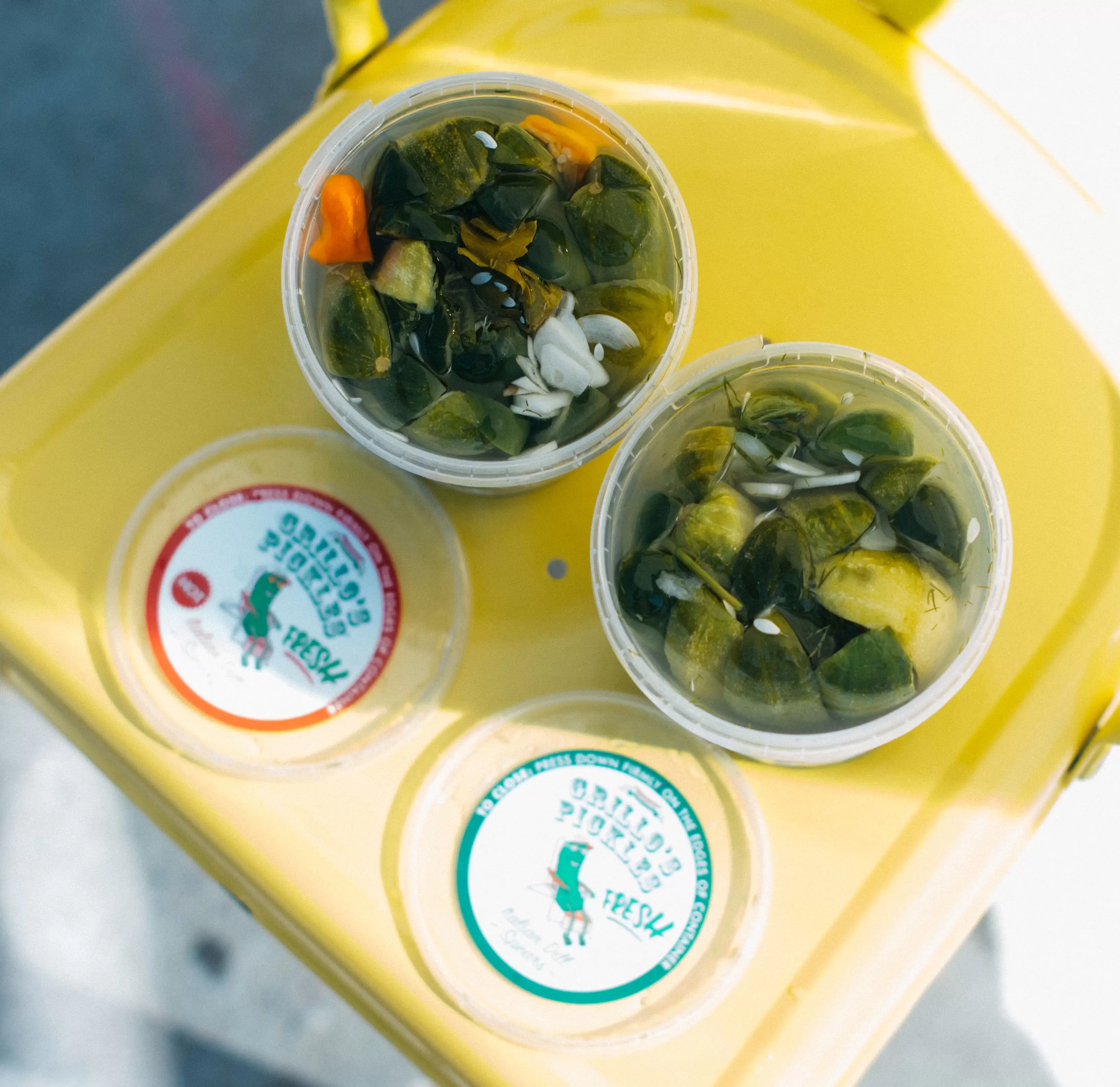 Watch out for some of their creative and always changing billboards across the city at some favorite spots including right off Sunset, Melrose, Wilshire and Bundy, Ocean Front Walk, and more. 
Nixie
Feeling thirsty? Fight the heat and incoming dehydration by refreshing with Nixie! Nixie is an organic sparkling water made without synthetic solvents, carriers, or artificial preservatives. Founded by the brains behind Late July Snacks — one of the first brands to carry the USDA Organic seal — Nicole Bernard Dawes has dedicated her life to transforming the food industry by creating delicious, organic options. With Nixie, the sparkling water brand is certified USDA Organic, with zero sugar, sodium or calories. In other words, guilt-free enjoyment.
more. Nixie is available nationwide in 24-packs on Amazon, with individual cans, 8-packs and 24-packs available in more than 7,500 retailers nationwide – including Whole Foods, Sprouts, and Ralphs.
Since launching in 2019, Nixie's core range of flavors include Watermelon Mint, Lime Ginger, Strawberry Hibiscus, and
Juni
Formerly known as JOYO, Juni is reintroducing themselves at the most welcome time of our lives — when we're in the middle of summer and experiencing record shattering heat! How's that for refreshing?
Juni is a new sparkling tea brand from Life & Purpose Coach, #1 New York Times Bestselling Author and Podcast Host, Jay Shetty, and his wife, Plant-Based Recipe Developer and Fitness & Well-being Enthusiast, Radhi Devlukia-Shetty. Juni is infused with powerful adaptogens and nootropics to elevate your mind and body! The brand's Super-5 blend works together to renew your energy, enhance your focus, and elevate your overall wellness. With every sip, you'll experience calmness of mind, a refreshing vitality of body, and a burst of brightness to your day.
All of Juni's sparkling teas are zero sugar and only 5 calories and come in a variety of flavors including Tropical Green Tea, Peach Green Tea, Raspberry Green Tea or Lemon Green Tea. The products are sold DTC from the website and in Erewhon stores throughout California with expansion to additional retailers soon.
BRĒZ (+ New Double Strength Option)
This summer, it's time to meet, BRĒZ, the company on a mission to revolutionize drinking with an inspiring, calming, euphoric tonic that provides a highly unique gentle cannabis high, recently launched direct-to-consumer delivery across the U.S. This innovative beverage featuring the ultimate combo of TBC, CBD, and adaptogenic Lion's Mane mushrooms, aims to provide 21+ consumers with the ultimate 1:1 alcohol replacement beverage, as more and more consumers look towards better-for-you swaps for alcoholic beverages. 
Founded by Aaron Nosbisch, CEO of Lucyd, the cannabis industry's largest social advertising agency, BRĒZ has been crafted to be subtle enough for cannabis-skeptical family members to try while offering a stack-able, ever-ascending experience for the connoisseur. 
On July 10, BRĒZ launched a double strength 12 oz can in their hero flavor, Lemon Elderflower. Each 12 oz can features 5mg micronized THC, 10mg CBD, and 25mg Lion's Mane from 1600mg fruiting bodies. With sparkling notes of Italian lemon and elderflower, this beverage is subtle enough for mom to try, or can be stackable for your ideal high. Not to mention they are vegan, non-GMO, gluten-free and only 50 calories per can!
Each 7.5oz can features 25 mg of highly concentrated Lion's Mane craft-extracted from 1600mg of organic fruiting bodies alongside 2.5mg of THC, 5mg of CBD, and 5mg of minor cannabinoids, producing a truly full-spectrum natural entourage experience unlike anything else. 
BRĒZ is available direct-to-consumer across 33 states in the U.S.
Bravus
Bravus is the drink to have at your next pool party! Bravus offers beer drinkers
premium craft beer styles that taste exactly like their alcoholic counterparts but with less than .5% ABV, thanks to a proprietary
brewing process. Bravus is 100% vegan, dairy-free, low-cal, low-sugar, and gluten-reduced. Bravus's core line-up of beers includes a West Coast IPA, Peanut Butter Dark, Blood Orange IPA, and Golden. Available at
 their website
,
Amazon
,
and retailers around the nation.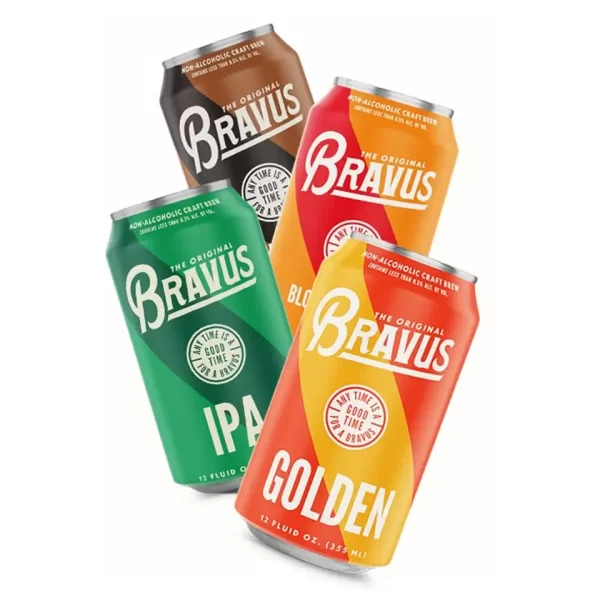 Try the New Mezcal Verde Amarás Artist Series
Brunch, parties, and those hot summer nights all have something in common: alcohol. Don't show up empty handed! Mezcal Verde Amarás, the artisanal mezcal from Oaxaca, recently announced the launch of their new Artist Series bottles. With this annual project, the brand commissioned six artists to create works of art for their iconic labels inspired by specific themes that reflect the high-quality mezcal's game-changing and disruptive spirit.
Created in collaboration with the AndArt agency, the inaugural theme of the Artist Series explores "the celebration and preservation of Mexican traditions of art and culture in pursuit of a better world." Each label served as a blank canvas for the artists to express themselves and share their creative vision. 
The 2023 Artist Series features creatives including Luvia Lazo, Curiot Tlapazotl, Melissa Avila (M.A Studio), Sergio Sánchez Santamaría, José Olivarez, and Ananas Ananas. Their artwork showcases a range of traditional and contemporary mediums including wood etching and poetry that all reflect the vibrant and diverse culture of Mexico. These limited-edition artist-designed bottles are available online and at select retailers worldwide.
Kloveo
Who doesn't love a glass of bubbly by the pool? Kloveo is the perfect champagne stopper to preserve the bubbles in your champagne at the next pool party! Chrome-plated stainless steel body and hinge construction make this the most durable sparkling wine stopper on the market. Kloveo also makes champagne glasses, a must-have for your dinner. Available at Amazon.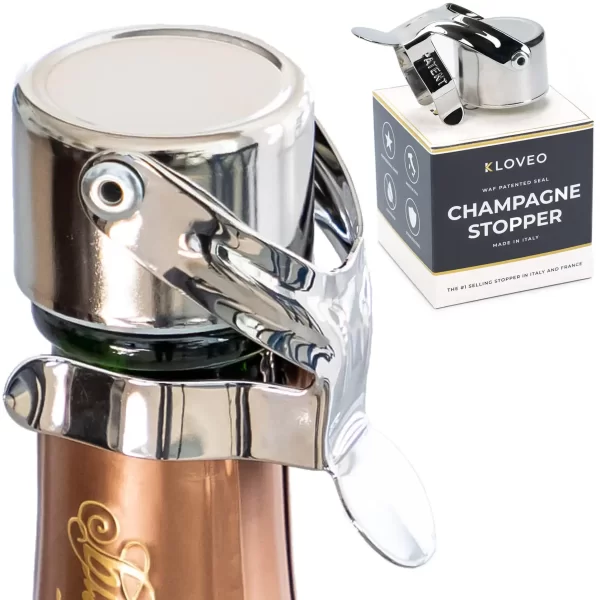 Boxxle
Boxxle is a must-have for wine lovers! This stylish, bag-in-a-box appliance creates wine on tap at home. The dispenser holds up to four bottles of wine or one boxed wine, and it uses new technology to dispense wine, elevating the experience both by offering a convenient and attractive way (one button touch) to pour boxed wine and by placing the spigot above the rim of the glass for easy dispensing. Boxxle will keep your wine fresh for up to a month if you do not finish all of it in one sitting, and prevents oxidation, which eliminates spoiled wine. Boxed wine sales are up more than 50% compared to this time last year. Available at their website and Amazon.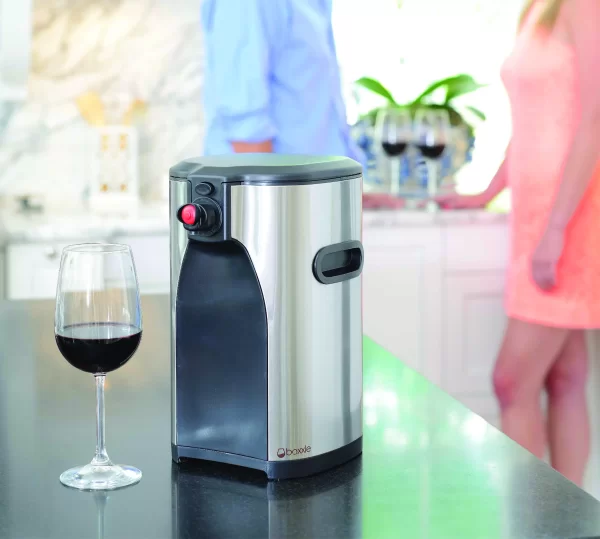 Benzeni
Benzeni, an adjustable, highly-stable floatation device for use with beverages, water plants, games, and people—a must for your next trip to the pool or lake with friends. Benzeni™­ is a patented, adjustable, highly stable floatation device for beverages, water plants, games, candles, and decorations – whatever needs floating! This size is well-suited for floating drinks in insulated tumblers (plastic or steel), koozies (foam or steel), and floating candles. Visit Benzeni to learn more!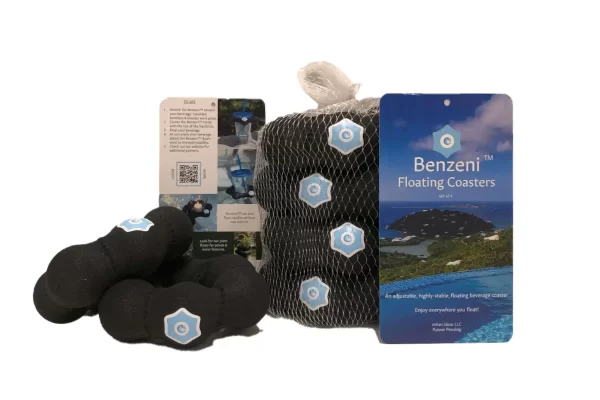 Bad Cards Fore Good Golfers
Scrambles are boring. Pair your next group golf outing with our 107-card deck full of insanity and crank things up a notch. Before taking the tee box at each hole, everyone in the group draws a card.  Each card contains a prompt, action or special rule for the hole that will either help you, hurt you or just make you look like an ass. To see more information about the game, visit them here: https://badcardsforegoodgolfers.com.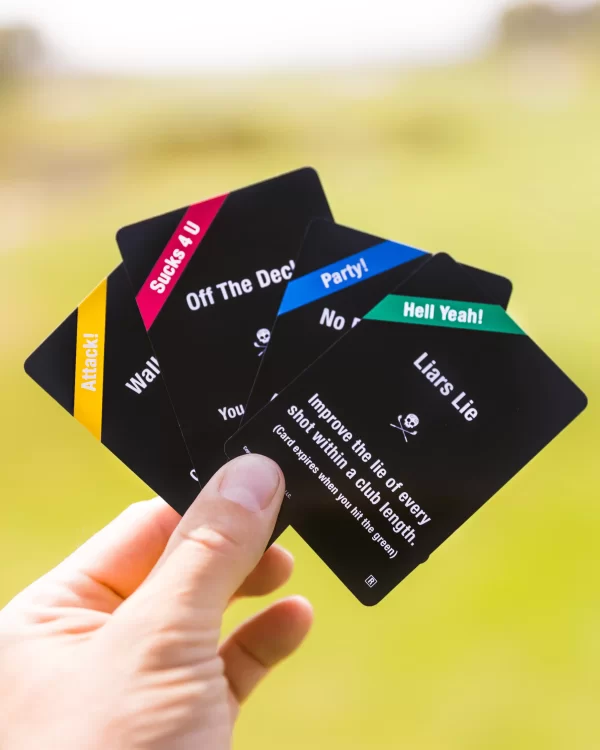 Treat & Protect Yourself
Mother Science
Something we don't think about enough during the summer months is skincare. From sunburns to hydration, our skin goes through much more than we realize, battling heat, dryness, humidity, and UV rays — all while trying to keep our body temps regulated. How about treating yourself for protecting yourself?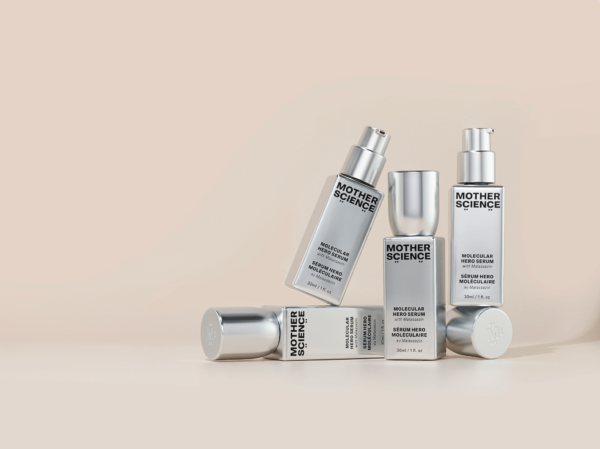 Mother Science launched on May 9th with the brand's first product,Molecular Hero Serum. This serum, a first-of-its-kind, clinically-tested, and patented solution, dramatically reduces dark spots and sun damage. Molecular Hero Serum is the first and only skincare product to be formulated with Malassezin through cutting-edge science.
Malassezin is a naturally-occurring molecule found on skin — recreated through biotechnology — and a patented next-generation ingredient, making Mother Science the first to use it for skincare. Ten times stronger than vitamin C, this is an addition to your everyday routine that can yield smoother and brighter skin in as quickly as 2 weeks. Best yet, this product is suitable for all skin tones.
Wildling
Wildling, an award-winning, holistic beauty brand inspired by herbal and Chinese medicine, expanded their skincare offerings in June, with the debut of 3 new products: Starnectar Jelly Cleanser ($45), Moonbounce Plumping Moisturizer ($82), and a Reflexology Spoon ($35). With astrology, herbology and stone medicine as the heartbeat and pillars of the collection, each product includes nontoxic, clinically tested, sustainably sourced, and earth-based ingredients infused with the vibration of calming Moonstone (the oldest medicine of healing). Catch the details of each product below: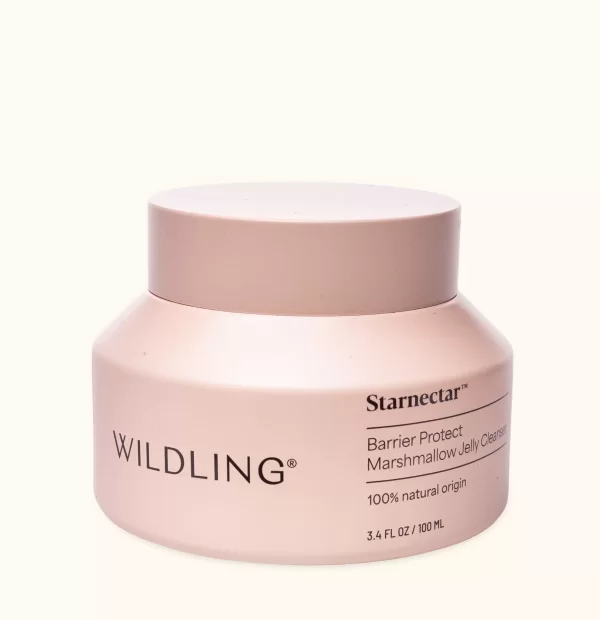 Starnectar Barrier Protect Marshmallow Jelly Cleanser

: This cleansing balm melts makeup and impurities away while maintaining softness and hydration, leaving your skin refreshed, plump, and dewy. The 100% natural blend brightens, softens skin and restores skin's moisture barrier without stripping its natural oils. Choosing key ingredients that compliment each other to  ensure the highest efficacy, the moon-inspired blend includes: Marshmallow root, licorice root, & orange peel.

Moonbounce 2% Bioretinol Irish Sea Moss Plumping Moisturizer

: As a retinol alternative, this proprietary complex includes Bioretinol (Rock Samphire) and Irish Sea Moss to minimize wrinkles and firm the skin–without irritation. Boosted with natural ingredients to hydrate and plump tired skin, this transformative blend includes: Bioretinol (Rock Samphire), Irish seams, and marshmallow root.

Reflexology Spoon

: What's Wildling without a facial tool to complete the ritual? A multi-purpose tool with a functional skincare scoop and reflexology tip to help firm the skin, release tension, and balance energy flow in the body. Simply scoop your skincare products and use the rounded tip to activate pressure points.
Dress for the Occasion
Meet Novella – Truly 1 of 1
Whether it's for a seasonal refresh, or just in time for going back to school, there's a new brand out there reinventing what it means to be unique – and there just aren't enough good things to say about them!
Novella, the unisex sneaker brand threading a meaningful story into every limited-run design they introduce, is working with a different artisan/creative to inspire each drop. From comedians and barbers to poets and painters, these are the rarest designs you'll see on the feet around you, and for good reason. Novella itself is unique in that each sneaker design is inspired by a creative to share their story.
Recent creatives the brand has worked with include slam-poet Rudy Francisco, textile artist Katherine Entis, comedian Akaash Singh, and more. If that weren't noteworthy enough, Novella's designs capture a classic and timeless look, so even ten years from now, these sneakers are sure to turn heads with all their design inspirations.
From red bottoms to embossed handwriting, each design is truly a work of art, complete with outsoles that transition from herringbone tread into a unique fingerprint (the combined fingerprints of those involved in the design process). Each pair of sneakers are numbered – 1 through 2,020 – being that each design only sees 2,020 pairs manufactured and sold. Therefore, you won't see anyone with the same number from the same Chapter (season) or Verse (colorway). How's that for being unique?
If that weren't enough, craftsmanship is at the forefront with premium Italian leather, interior tongue labels that reveal the artisan's name and craft, and printed footbeds that hold personal meaning.  Each pair of Novella's come with 2 pairs of laces for added customization — a pair that complements the art, and another to accentuate it. Shop Novella this summer and secure your number!
COVRY Flagship Store Grand Opening – Costa Mesa, July 15
AAPI-founded eyewear label, COVRY, is opening the first store for inclusive eyewear in Costa Mesa, CA on July 15th, designed by Laura Brophy Interiors. This marks a significant milestone being that they are a digitally native brand. At the event, on July 15th from 12pm to 3pm, you'll have an opportunity to see the space firsthand, chat with the founders Athina Wang and Florence Shin, experience their Elevated Fit®, enjoy complimentary ice cream, and pick out your very own pair of shades! 
Founded by Athina Wang and Florence Shin, the brand specializes in inclusive fits for low-bridge noses, common in BIPOC faces, and particularly prevalent among Asian faces. Their Elevated Fit embraces diversity and celebrates faces of all different shapes and sizes. 
Throughout their journey, they have held numerous pop-up events allowing them to witness firsthand the joy on people's faces as they interact with their products and immerse themselves in the brand. It is those personal connections and tangible experiences that have always made having a physical location an integral part of their vision. "It's been a dream to bring our brand to life in a brick-and-mortar setting, and we're so excited to share it with everyone," says Wang and Shin.
In addition, the brand will be launching a very special capsule collection in August in collaboration with Sanzo, the first Asian-inspired sparkling water brand born to deliver beverages that bridge the gap between beloved flavors that represent Asian culture (over 60% of the global population) and the clean, modern labels found in mainstream American grocery stores.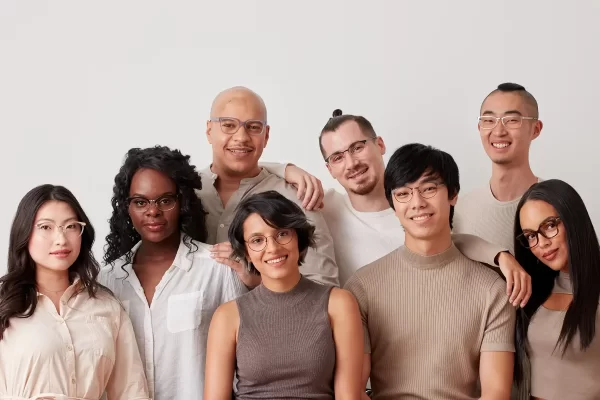 On site, they will offer one-on-one style consultations by appointment, comprehensive eye exams with an independent doctor of optometry, a refillable lens spray bottle program, and free frame cleanings.
Get Your Summer Fits Ready with True Classic
It's the brand that brought you your favorite, perfectly fitted t-shirt, designed to specifically accentuate your arms and shoulders. And now they have your favorite, best fitting jeans. Blazing a new trail in menswear, True Classic pieces are fitted flawlessly for men and this newly introduced category offering is no different.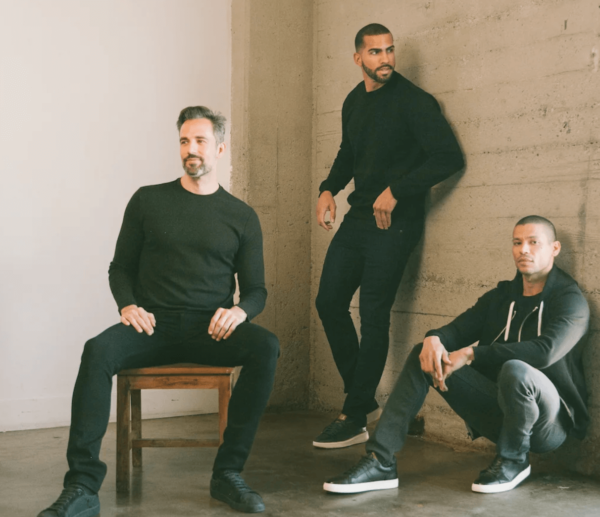 A modern take on the standard dad jean, The Comfort Straight Jean was recently launched, complete with a classic cut, updated with a little taper and a lot of stretch. Cut from a 4-way, ultra-soft fabric for maximum comfortability, these jeans are primed to be a staple in your wardrobe. Restock your denim drawer with True Classic's newly launchedStraight Fit Comfort Jeans 3-Pack or refresh your entire wardrobe with True Classic's head to toe build-your-own bundles. True Classic is selling confidence!
Sounds like some comfy threads for even summer's hottest days.
All About Art
Take in Feast of Wu-Tang Triptych "The Power of Utterance"
If art is your thing and you're. fan of Wu-Tang Clan, join others in celebrating 50 years of Hip Hop, and 30 years of
Enter The Wu Tang (36 Chambers)
album artist,
Rosey D'Angelo
, an NYC-native based in Venice, CA. D'Angelo created the
"Feast Of The Wu Tang"
painting, and it's quite the spectacle to appreciate. As Rosey states, "The inspiration came [from] for me personally, as I'm one of 9 siblings from Staten Island (aka Shaolin), and I think of this piece as a celebration of the magic of nine individuals and their ability to overcome together in ways they couldn't have alone."
Rosey created the painting Feast of Wu-Tang Triptych "The Power of Utterance," which can be conveniently observed
here
, where you can zoom in for all the details or blow it up on a wall for that big Summer party you have planned. There, D'Angelo explains the vision, inspiration, relevance, and symbolism of numbers. Rosey D'Angelo recently signed with Cynamin Jones, founder of
Cynamin Jones Consulting, Inc.
and former VP of Publicity of Wu Wear for representation.
Tappan Collective: Visit The Newest Show, "Temporal"
On June 22nd,Tappan Collective opened their latest show, Temporal, at their brick-and-mortar gallery on Melrose Ave — the perfect summertime activity for lovers of all things art and design!
Temporal celebrates the intricate relationship between the passage of time and the transformative power of nature. Explore how time itself births the composition of art and the profound impact it has on creative expression. With depictions of changing seasons, brush strokes that epitomize the tides of life, and ethereal sculptures portraying the stillness of time, each artwork represents its own unique dance to nature's ever-changing rhythms.
Located at 8200 Melrose Ave, Tappan Collective invites everyone to immerse themselves in this collection that celebrates creativity, artistic expression, and radiates summertime dreaminess. Participating artists include Astri Styrkestad Haukaas, Arran Rahimian, Karolina Maskiewicz, Jonathan Yamakami, Philip Soucy, Catherine Lucky Chang, and more.
Tappan Collective: Collect Unique Art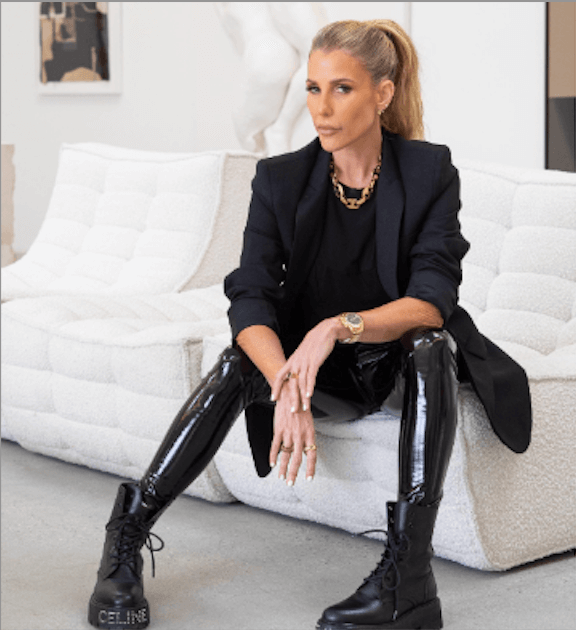 Tappan Collective has teamed up with celebrity realtor Tracy Tutor to launch an incredible new program for realtors who are looking to offer their clients
an opportunity to collect unique art pieces from emerging artists. Tappan's Real Estate Trade Program is designed to provide all points of service, from selecting artists and artwork to custom framing, delivery, and installation.
Often, giving a blanket or bottle of wine as a thank you at closing does not adequately reflect the special relationship you have built with your clients or your full appreciation for their business. Well, Tappan is the perfect solution and wants to help you find the best the world has to offer in emerging art. With a stunning work of art or gift card, your new home buyers will have a thoughtful and lasting reminder of the joy and excitement of their new home. Additional details on the program and how it works below:
Sign up at TappanCollective.com/Retrade and enter your DRE number/email for:
10% discounts automatically applied at checkout

Dedicated, complimentary access to Tappan's expert art advisors

Early access to Tappan's most coveted artists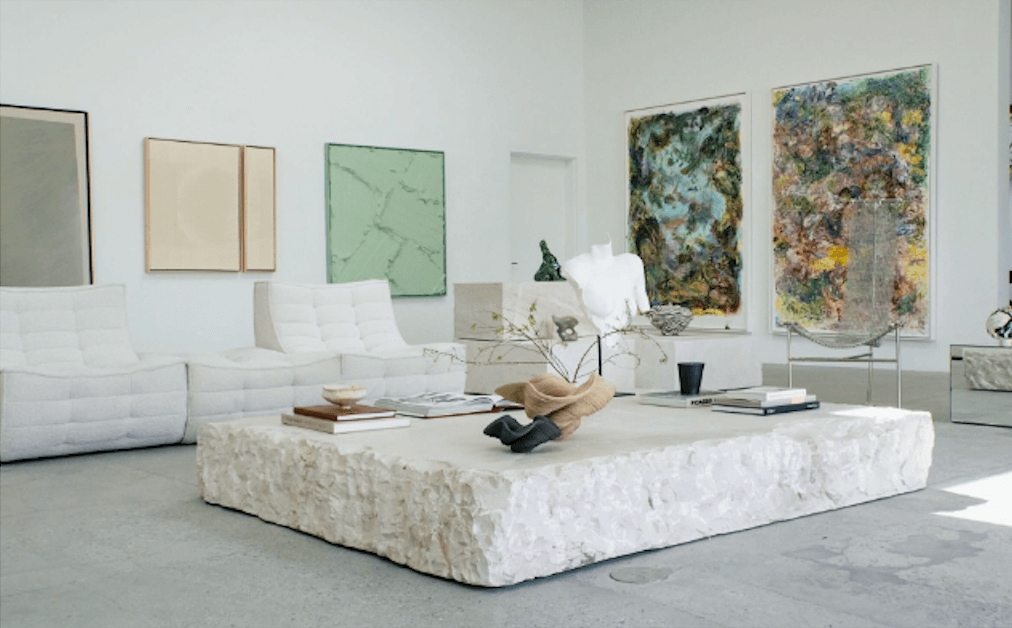 Watch Saleka Perform Live @ Hotel Cafe – June 15
If you're looking for the perfect Summer date night activity, it can't get better than a live performance from singer-songwriter Saleka! This rising star just released her debut album, "Séance," earlier this month and is kicking off her summer tour this week, where she will be headlining Hotel Cafe in Hollywood on June 15.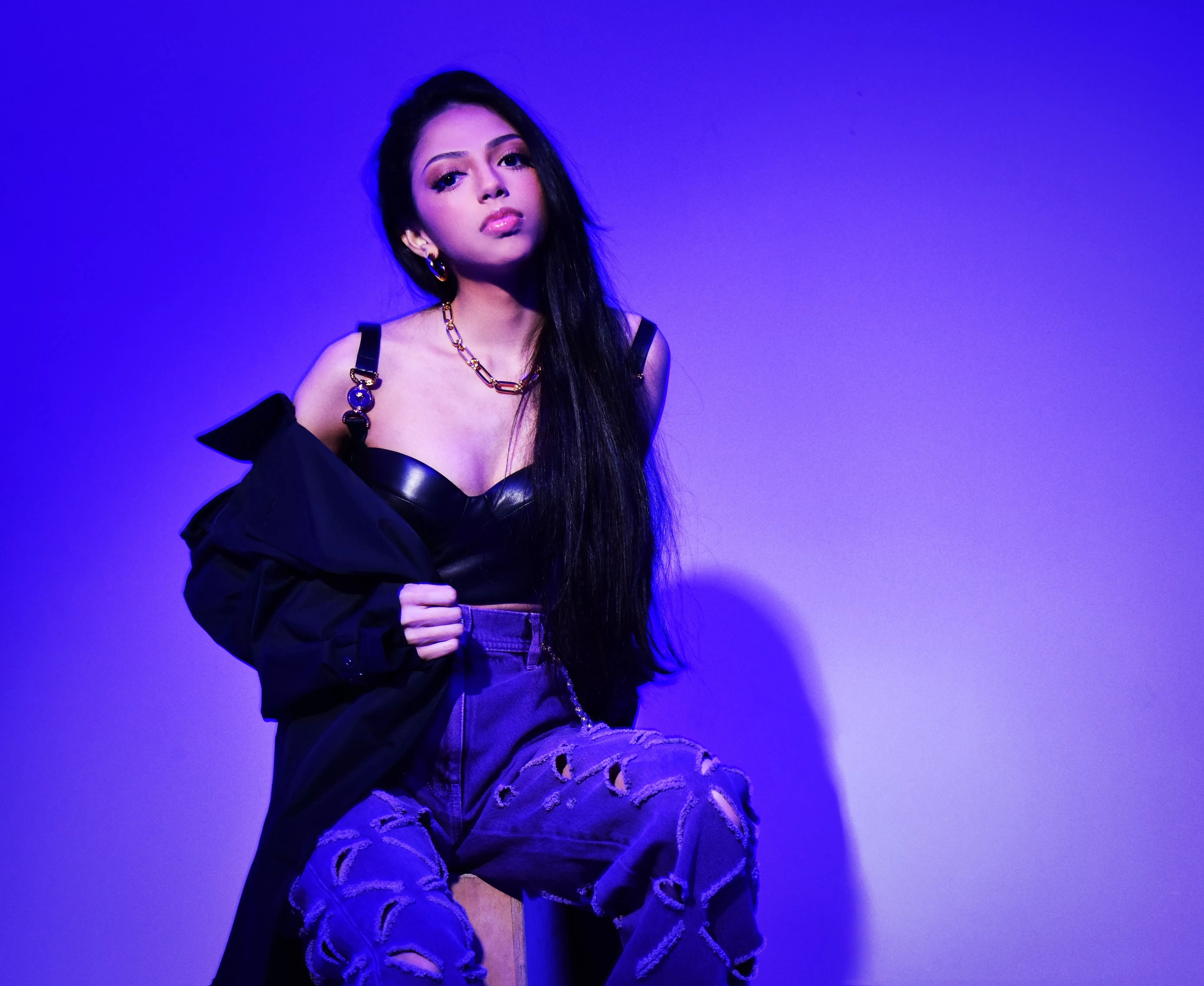 You can get hypnotized by listening to her debut record, Séance, here. The songwriting and overall vibes of Séance are complete with an eclectic mix of R&B, jazz, and neo-soul. Witnessing Saleka now is a great opportunity as she gains recognition, notably, as Vogue has praised her, "one-of-a-kind-voice."
A Philly native, Saleka is a classically trained, Indian-American musician who began playing piano at 4 years old. As the daughter of M. Night and Dr. Bhavna Shyamalan, she was raised on an eclectic combination of music and dance. Saleka has spent the last couple of years honing her live-show chops – performing at iconic venues across the U.S., and opening for both Giveon, Summer Walker, and more. She has also performed at Austin City Limits, Bonnaroo, and a few other festivals. Purchase tickets, here.
Events
Attend The Gelato Festival – September 2 – 3
tIt's scorching hot and the perfect opportunity to take on all the gelato you can eat! The world's largest celebration of gelato is coming to LA on September 2nd & 3rd, and tickets are on-sale now! Gelato Festival World Masters will take over Ovation Hollywood – just steps away from the official Gelato Festival brick and mortar flagship gelato shop – where for two days attendees will experience a gelato-tasting paradise.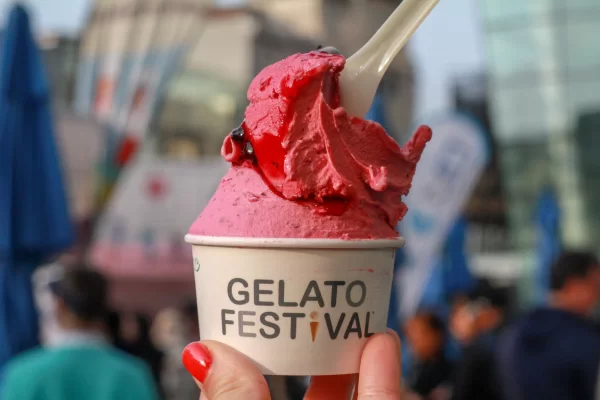 In addition, a world class culinary competition showcasing the best artisanal gelato makers in North America will take place. How's that for entertainment?
The one-of-a-kind, family-friendly event brings together frigophiles and the most sought-after gelato makers to one place, featuring an exciting lineup of activities and attractions, including live demonstrations by gelato artisans, interactive gelato tastings, workshops, and mainstage competitions to determine the best gelato flavors in various categories.
Venice Basketball League Playoffs in Partnership with Timeless Vapes – July 29 – 30
If you're looking for some outdoor fun not too far from the beach this weekend, join cannabis lifestyle brand Timeless and the Venice Basketball League for an exciting time! Venice Basketball League, a prominent community tournament taking over the Venice Courts since 2006, will take place on Saturday, July 29th & Sunday, July 30th where spectators can watch the Venice Ball Playoffs starting at 12 pm PST.
The local basketball initiative founded by entrepreneur Nick Ansom has not only garnered the attention of world-class athletes, entertainers, artists, and citizens, but also gives back to the community through various philanthropic initiatives including the HOOPBUS and Build Courts Not Walls. 
The exclusive Timeless x VeniceBall Mosaic Collection will also be available onsite for purchase, including gym bags, basketballs and more, with proceeds benefiting the League's philanthropic endeavors to empower youth and connect communities through basketball. 
Chamberlain Coffee x Elephante Introduce Minty Cold Brew – July 23 – August 23
What's the perfect cold, minty, and drinkable treat for summer heat? Not melted ice cream! It's actually the latest to come from iconic collaborations from Chamberlain Coffee! Chamberlain's new Minty Cold Brew, in partnership with Elephante, is your newest go-to drink of the summer – and it's being served exclusively at the Santa Monica restaurant from July 23rd – August 23rd!
This delicious drink has hints of espresso and mint, blended with the rich and full flavor that Chamberlain is known for.
In addition to the collaboration, Elephante's Sunday Market will be showcasing signature Chamberlain Coffee products and giving away goodies to Sunday brunch-goers. Some products featured at the market include Chamberlain Coffee's Cold Brew Elephant, Matcha Tins, Mason Jars, Tote Bags, and Variety Box Single Serve. A whole month of refreshing goodness means you have more than enough time to give this limited-time collaboration a taste.
Live Like Barbie With Eventbrite's Help – Various Dates
Today's a big day, as the Barbie movie has officially released! Up to this point, people all over have jumped on the trend of living like Barbie and Ken, and
Eventbrite
can help make this dream even easier this summer. With various "A Day in the Life as Barbie"
events & activities
available via
Eventbrite
, there's everything from athletics to shopping!
Eventbrite is a global self-service ticketing, marketing, and experience technology platform that serves a community of hundreds of thousands of event creators in nearly 180 countries. Since inception, Eventbrite has been at the center of the experience economy, transforming the way people organize and attend events.
Whether you are looking for beauty summits, makeup classes, pop-up fashion shops, music classes, stand up comedy, concerts, cooking classes and everything in-between, Eventbrite has something for the chefs, beauty gurus, or if you're just looking to try something new!
Get to booking from Eventbrite's collection, so you can live that dream Barbie life that includes, everything from beach activities and roller skating, to female empowerment and dating!
Attend Erewhon x Grand Wailea Launch Event – July 22 – 23
How about the refreshing taste of Hawaiian gold? This weekend, Maui's iconic Grand Wailea will unveil its all new Aloha Sunshine juice, created in partnership with LA's famed organic grocer, Erewhon. The two-day event will take place at Erewhon Culver City on Saturday, July 22 from noon – 2 p.m. and Erewhon Calabasas on Sunday, July 23 from 1 – 3 p.m. It can't get any better than that!
The wellness-focused event will include a special juicing demonstration by none other than Grand Wailea Executive Chef Ryan Urig, who will show everyone how they can bring some Aloha Sunshine into their own homes, with Maui Gold Pineapple, organic ginger, organic fresh lime juice and organic mint. Chef Urig will also be serving up fresh ceviche throughout the event.
The new juice will be available exclusively at Erewhon markets throughout Los Angeles, as well as at Grand Wailea's artisanal café-market concept, Loulu. The recently refreshed market offers a selection of wellness-focused goods and is the only venue on the island to offer a selection of Erewhon favorites.
Celebrate National Tequila Day with $7.24 Tequila Sunrises at Topanga Social – July 24
National Tequila Day is approaching on July 24 and there's no better way to celebrate than with $7.24 Tequila Sunrises! On Monday, July 24th, stop by the Margarita Garden at LA's hottest new food hall, Topanga Social for a Tequila Sunrise and a guaranteed good time!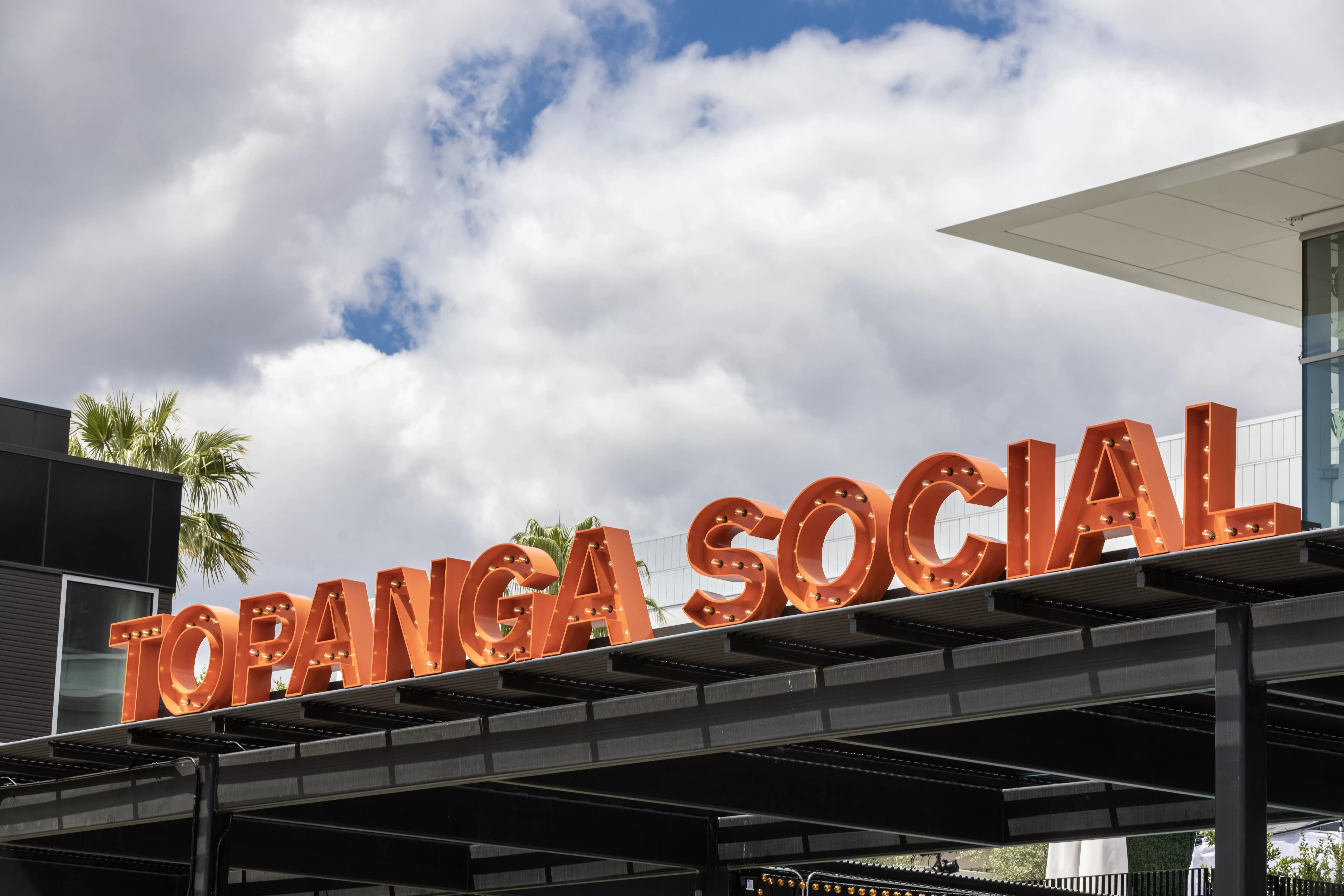 If you're looking for some grubs to have alongside your Tequila Sunrise, you're in luck as Topanga Social has a curated collection of 27 specialty food and drink venues. With some of LA's most buzz-worthy eateries, such as Burrata House, Dumpling Monster, Fat Sal's, Truffle Brothers Market, and of course Rock & Reilly's, don't be surprised if Topanga Social quickly becomes your go-to spot in the Valley!
Check Out A Book: The Aesop Queer Library, Opens Through June 25
Branches of the Queer Library will open concurrently at Aesop Silver Lake, Los Angeles; Aesop Williamsburg, New York; and Aesop Yorkville, Toronto from 20 to 25 June. As in previous years, each visitor will be invited to select a complimentary book from the shelves and take it home, while stocks last.
Against a backdrop of increasingly hostile and reductive discourses about LGBTQIA2S+ representation, the library celebrates the transformative power of literature—its ability to affirm, uplift and illuminate. According to the American Library Association's Office for Intellectual Freedom, 2022 saw a 38% increase in titles targeted for censorship. Of those titles, the vast majority were written by or about members of the LGBTQIA2S+ community or by and about Black people, Indigenous people, and other people of color. In response, the Aesop Foundation has donated USD $100,000 to the American Civil Liberties Union Foundation, which works to defend freedom of expression, both in the courts and beyond.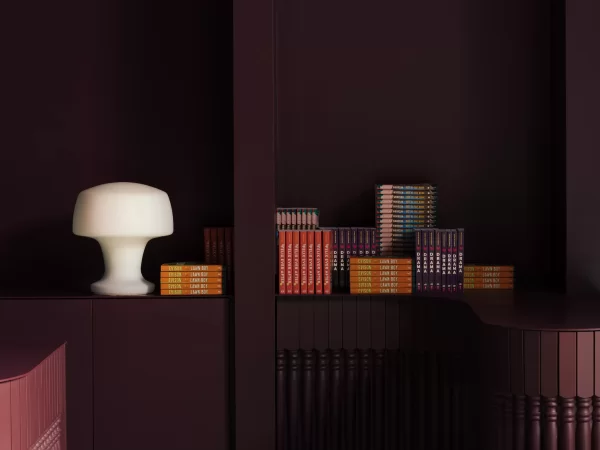 Catherine O'Dea, Chair of the Aesop Foundation, says: 'The Aesop Foundation is proud to support the ACLU to end classroom censorship, challenge book bans and promote access to public libraries. The grant reflects our shared commitment to supporting literacy and education and we stand in solidarity with the ACLU's Right to Learn campaign, and other activities that defend freedom of expression to advance equity.'
The books included in this year's library were selected by Aesop team members, and were sourced from independent queer-owned bookstores—Glad Day Books in Toronto and Bookwoman in Austin—along with titles donated by Penguin Books. From classic queer texts by James Baldwin and Audre Lorde, to contemporary titles by writers such as George M. Johnson and Maia Kobabe, the collection reveals how valuable these voices are to society as a whole. Such texts continue to develop empathy and understanding—not to mention a rich canon of literature that reflects a multitude of lived experiences.
Guided by a long-standing reverence for literature, the Aesop Queer Library invites visitors to share in a message of hope, courage and conviction, with stories to share and discuss long after 2023's Pride celebrations come to a close.
Williams Sonoma Book Signing at the OG Farmers Market – June 10
On Saturday, June 10th at 12 p.m., Williams Sonoma at The Original Farmers Market will be hosting a book signing in honor of the latest "Williams Sonoma Test Kitchen At Home Favorites" cookbook release with Belle English from Williams Sonoma Test Kitchen. Guests will be able to meet Belle English, Devon Francis, and Lena Wu from the Williams Sonoma Test Kitchen and tickets are $35 (plus tax) which includes admission to the event and a signed copy of Williams Sonoma At Home Favorites!
$35 includes admission to the event and a signed copy of Williams Sonoma At Home Favorites. Get your tickets today at https://testkitchenathome.squadup.com. If you can't attend the event, you can preorder your copy of Williams Sonoma At Home Favorites today: https://www.williams-sonoma.com/products/williams-sonoma-at-home-favorites/
Event Details:
When: Saturday, June 10 at 12pm
Where:  Williams Sonoma The Original Farmers Market
6333 W 3rd St Ste P-10, Los Angeles, CA 90036
Williams Sonoma Test Kitchen At Home Favorites Book Signing
Other Details: Meet Belle English, Devon Francis, and Lena Wu from the Williams Sonoma Test Kitchen.
Join us for a Book Signing Event celebrating our Test Kitchen's newest book, Williams Sonoma At Home Favorites.
Discover the recipes our Test Kitchen chefs rely on when cooking for their family and friends.
Adopt A New Pup – June 24
It probably doesn't get any better than sunshine, drinks, and puppies! If you're looking for a new pooch to join your family, or just want to relieve some stress and anxiety with cuteness overload, The Park Santa Monica – a modern, luxury apartment building with resort-style amenities – is teaming up with Wags & Walks for the ultimate dog adoption event!
On Saturday, June 24th, you can enjoy complimentary beer and wine with rooftop views of the ocean, all while playing with adoptable pups – and saving lives!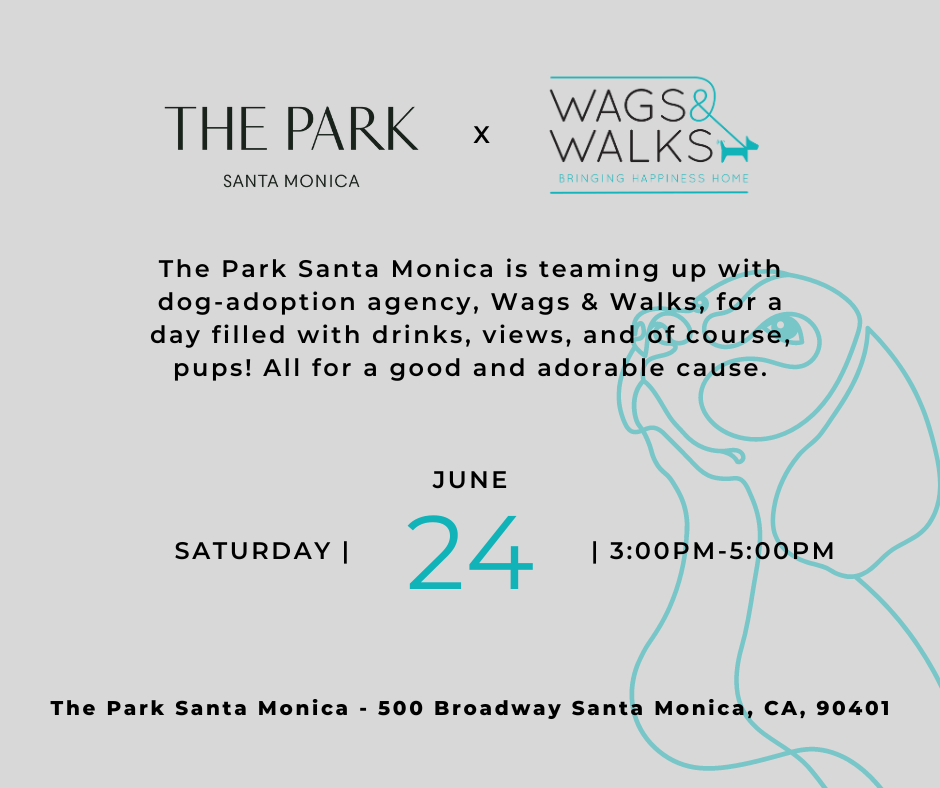 Wags and Walks is a dog-adoption agency focused on advocating for wrongfully stereotyped bully breeds, medical dogs, and mamas + puppies that are often overlooked and at-risk due to overcrowding. Their goal is to find every pup an adopter whose home, family, and lifestyle are a perfect fit for a lifetime of love and happiness. Set against the backdrop of The Park's outstanding rooftop dog park with unparalleled views of Santa Monica, this will paws-itively be the most adorable event of the season, and you just might leave with a new furry friend by your side!
The event will take place from 3:00 pm – 5:00 pm PST, atThe Park Santa Monica: 500 Broadway Santa Monica, CA, 90401.
Happening at Westfield Century City
Say what you may about malls, but Westfield malls are not your ordinary shopping centers! Here's a round up of what's happening at a Westfield near you — from new opening and shopping, to events and dining.
Take the Kids to Star Wars: Young Jedi Adventures™: Family Field Day – July 28
Family fun during every kid's least exciting time of year (back to school!)? Cheer them up make some lasting summertime memories this weekend! On Saturday, July 28th, Westfield Century City will be celebrating the launch of Star Wars: Young Jedi Adventures™ with a Family Field Day!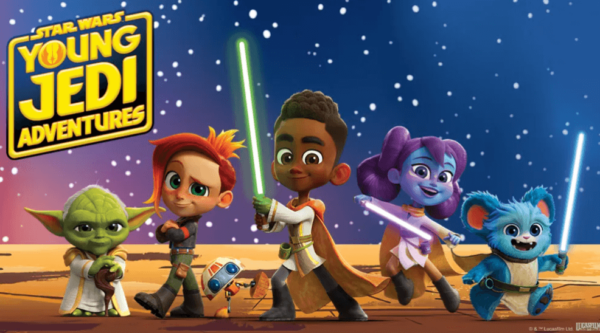 From 3 to 5 PM on Saturday, you and your Younglings are invited to Westfield Century City's atrium to explore the galaxy and start your path to becoming a Jedi Knight! It's the perfect family activity to make memories ahead of back-to-school season!
Enjoy The Golden Ratio Musical Show – June 23-25
On Friday, June 23rd through Sunday, June 25th, the Swiss luxury watch manufacturer (known as "The Watchmaker of Watchmakers), will be unveiling The Golden Ratio Musical Show in Los Angeles at the iconic Westfield Century City.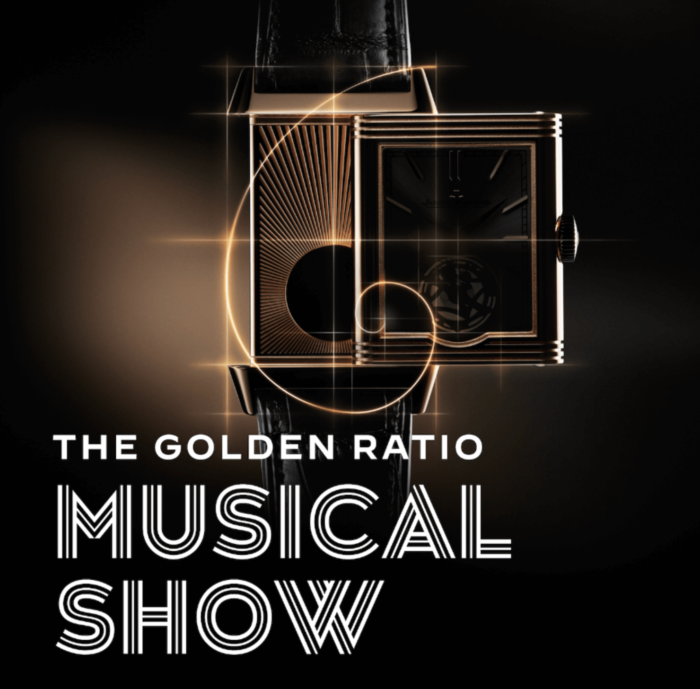 Taking place in Westfield Century City's inspiring open-air venue, The Atrium, the sound and light show will be projected onto a waterfall to celebrate 'Golden Ratio' – the unique mathematical formula that defines the aesthetic harmony that we, as humans, are instinctively drawn to. The spectacular 10-minute presentation will feature a soundtrack designed specifically for the show composed by the ground-breaking British musician TØKIO M¥ERS.
While the show will happen in the evenings, guests are also invited to experience the waterfall during a daytime variation featuring shapes and animations. Complimentary beverages and chocolate will be offered from Nomadic 1931 cafe.
USGA Brings US Open Fan Festival to Los Angeles – June 15-18
From June 15-18, the United States Golf Association (USGA) is bringing the excitement of the US Open to the Westfield Century City atrium. The event will provide fans the opportunity to celebrate the return of major championship golf to Los Angeles for the first time in 75 years!
The free fan festival will feature live watch parties, performances by musician Kelley James, DJs Jayceeoh & TJ Mizell, the U.S. Army SixStrings Soldiers Band, and a comedy show hosted by Conor Moore. The event will also include an EA Sports Gaming Experience and several celebrity guest appearances! Guests can also expect to participate in interactive experiences, including First Tee Game Changers exhibit and access to the Corona Premier Clubhouse.
Corona Premier Clubhouse Clubhouse Launch Party
Fans can expect interactive club-in-hand experiences, a U.S. Open merchandise pop-up shop, a First Tee Game Changers exhibit, and several engaging experiences, including the U.S. Open Trophy Tour presented by Lexus, access to the Corona Premier Clubhouse, and the opportunity to enjoy a refreshing Lemon Wedge, the official cocktail of the U.S. Open, from the Dewar's ® Golf Cart. The Showcase will be open Thursday-Sunday of championship week from 11 a.m. to 9 p.m. Entertainment and programming during the day will cater to a family-friendly environment with live golf and podcasts, while the night sessions will be geared toward mature audiences and feature live music, DJ sets and comedy shows. For more information about the U.S. Open Showcase and a full list of programming, visit usopen.com/showcase.
Pre-Championship Merchandise Preview
The U.S. Open Merchandise Pavilion at The Los Angeles Country Club will be open for pre-championship shopping from Thursday, June 8 through Sunday, June 11 from 10 a.m. to 6 p.m. Tickets are not required to access the Merchandise Pavilion during these four days. Covering 26,000 square feet, the Merchandise Pavilion features more than 400,000 items from 45 brands bearing the 123rd U.S. Open Championship logo, including hats, polo shirts, outerwear, T-shirts, posters, headcovers, golf towels and much more.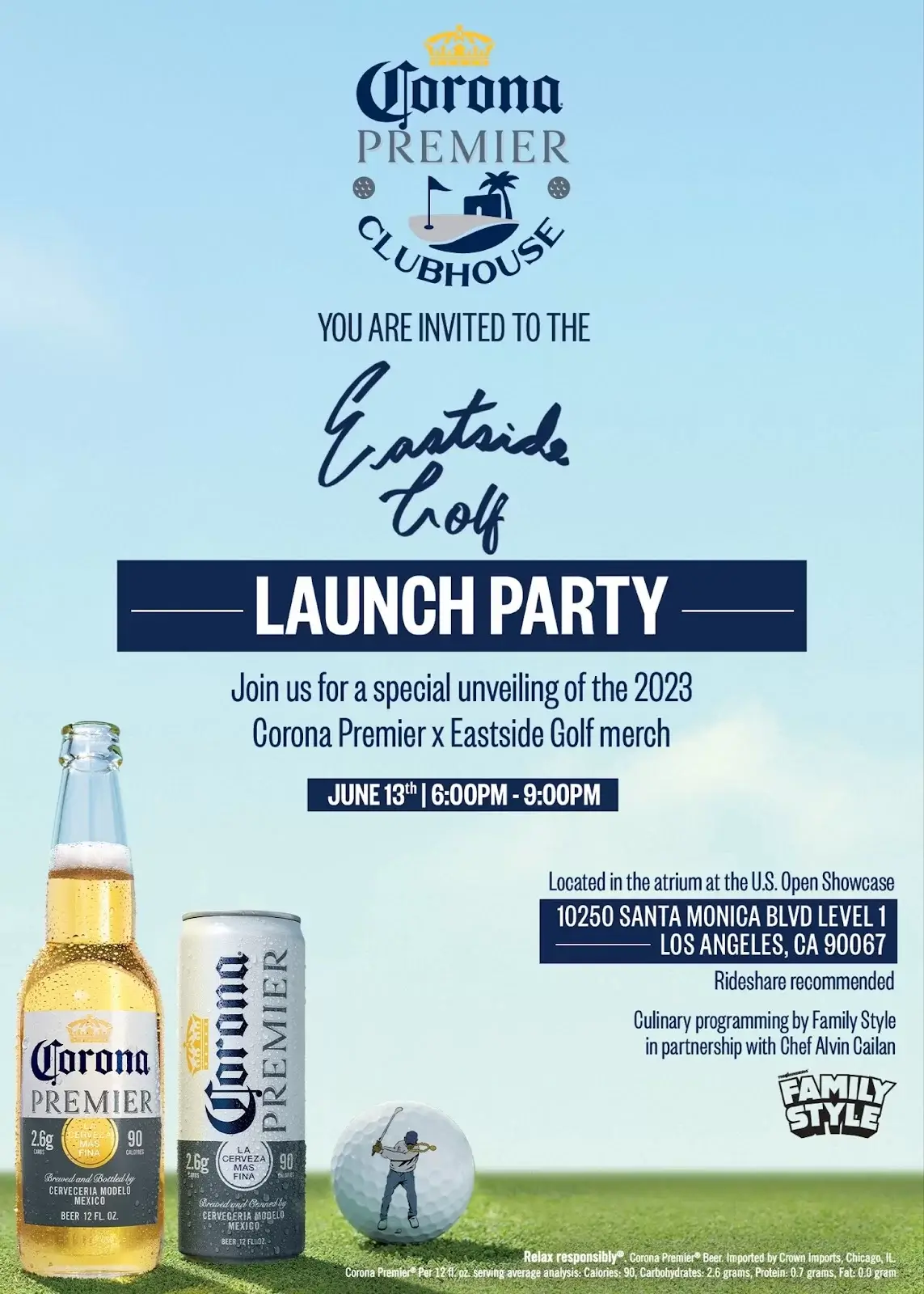 U.S. Open Showcase
From Thursday through Sunday of championship week, the 2023 U.S. Open Showcase at Westfield
Century City will provide fans with the opportunity to celebrate the return of major championship golf to Los Angeles for the first time in 75 years. This event will bring the bigness of the U.S. Open to the city's sports fans, while also celebrating the community's local flavor with entertainment and programming.
The Showcase will feature live watch parties of the NBCU broadcast on an enormous screen, live recordings of popular golf and entertainment-themed podcasts such as The Fried Egg and Group Golf Therapy, performances from musician Kelley James, DJs Jayceeoh and TJ Mizell, and the U.S. Army Six, Strings Soldiers Band and a comedy show hosted by Conor Moore. The event will also include an EA Sports Gaming Experience and several celebrity guest appearances. All programming will be hosted by Roger Steele and Will Lowery.
Complimentary parking will be available at The Los Angeles Country Club (10001 Santa Monica Blvd., Los Angeles, Calif.), with a short walk to the Merchandise Pavilion.
Angler LA x Spearfisherwoman Cookbook Launch Party – June 14th
In honor of world-class spearfisherwoman and sustainability activist Valentine Thomas'latest cookbook, "Good Catch: A Guide to Sustainable Fish and Seafood with Recipes from the World's Oceans" (released May 16th + purchase here), Los Angeles' sustainable seafood hotspot Angler LA, will be hosting a book release party featuring a cocktail reception and panel on sustainable seafood on Wednesday, June 14th at 6 p.m.
If that's got you hooked, you'd be delighted to know that Saison Hospitality culinary director Chef Paul Chung has created Good Catch-inspired fare, and event guests will experience a salon-style panel discussion on sustainable fishing and seafood with Valentine Thomas, Chef Paul Chung, and Max Mossler of Sustainable Fisheries at the University of Washington. Tickets are $65 (per person) and can be purchased via OpenTable!
Tickets include: Salon-style panel and discussion, Champagne, a welcome cocktail, a curated selection of live-fire appetizers by Chef Paul Chung, and a signed copy of the Good Catch cookbook
Event Details:
When: Wednesday, June 14, 2023
Time: 6:00 p.m. – 8:00 p.m.
Where: Angler Los Angeles: 8500 Beverly Blvd Suite 117, Los Angeles, CA 90048
Salon Panel: Valentine Thomas, Author; Paul Chung, Saison Hospitality Culinary Director; Max Mossler, Sustainable Fisheries, University of Washington
Tickets: $65.00 (plus tax + gratuity) (OpenTable)
IG Link: Here
Adidas x Macklemore – June 14
Plus, on Wednesday, June 14 from 5 – 7 PM, guests can meet Macklemore as Adidas celebrates the launch of the classic yet modern Bogey Boys golf collection! Sign up to RSVP here, until June 13!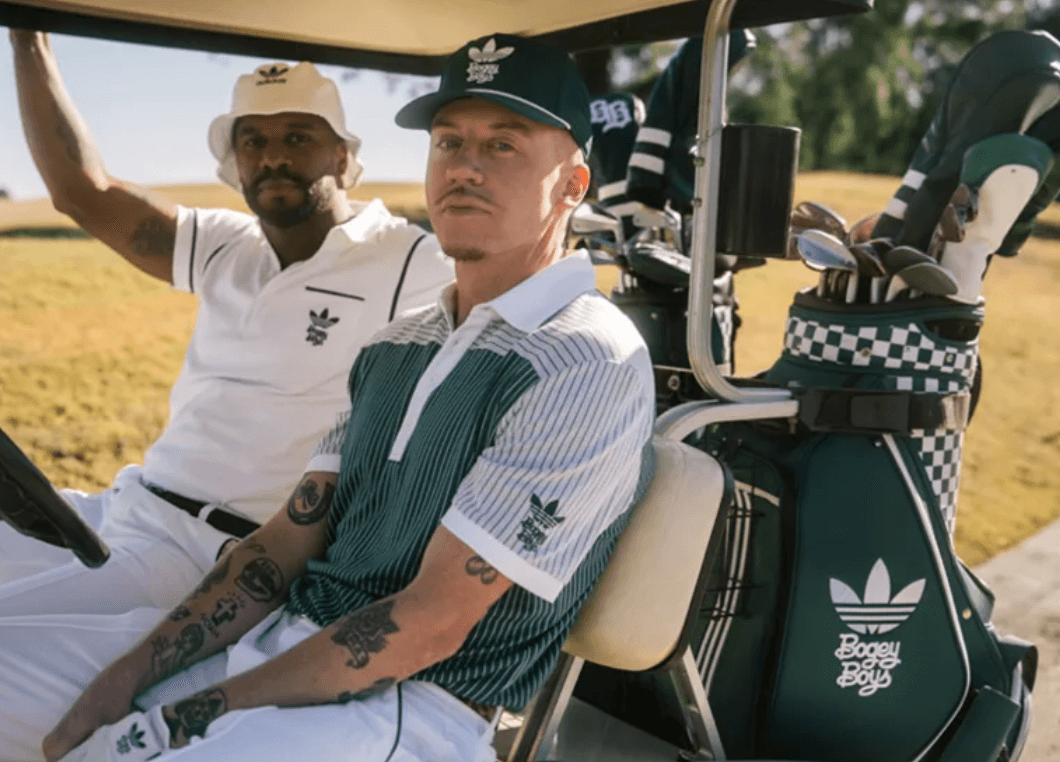 Eataly
Eataly is here to give you an authentic taste of Italy in Los Angeles!
From three full-service restaurants offering a taste of a different region in Italy to a marketplace full of high-quality ingredients straight from Italy, Westfield Century City's Eataly brings the joy and spirit of Italy to Los Angeles — making it the perfect weekend activity for those who aren't able to enjoy the European trip of their dreams this summer. While the three-level store is an experience in itself,  Eataly also offers cooking classes so customers have a simple place to eat, shop, and learn about the history and the food culture of Italy.
If you need a few more reasons to go to the mall, why not for dad or the father figure in your life? Here are a few more things to do at Westfield Century City:
Go on a shopping spree – Does your dad need a closet refresh? Take him shopping at Buck Mason, or Travis Mathew, AllBirds, etc. for some new summer closet staples.

Learn to cook a new dish together – Take a cooking class at Eataly with dad and learn how to make gnocchi, roman style pizza, lasagna or gelato!

Work together to get out of an escape room! At The Escape Game, put your heads together to get out of an epic and thrilling escape room, theme of your choice!
Peacock Brings "BLSHT" Day – June 10
This Saturday, June 10, Peacock will hold its very own "BLSHT" Day at Westfield Century City, an immersive in-person activation experience to celebrate its comedy series "Poker Face". The activation will feature a lie detector experience, photo ops, and more! Additionally, participants will receive a map of additional participating BLSHT Day activations throughout Westfield Century City and the rest of LA. It's an experience you won't want to miss!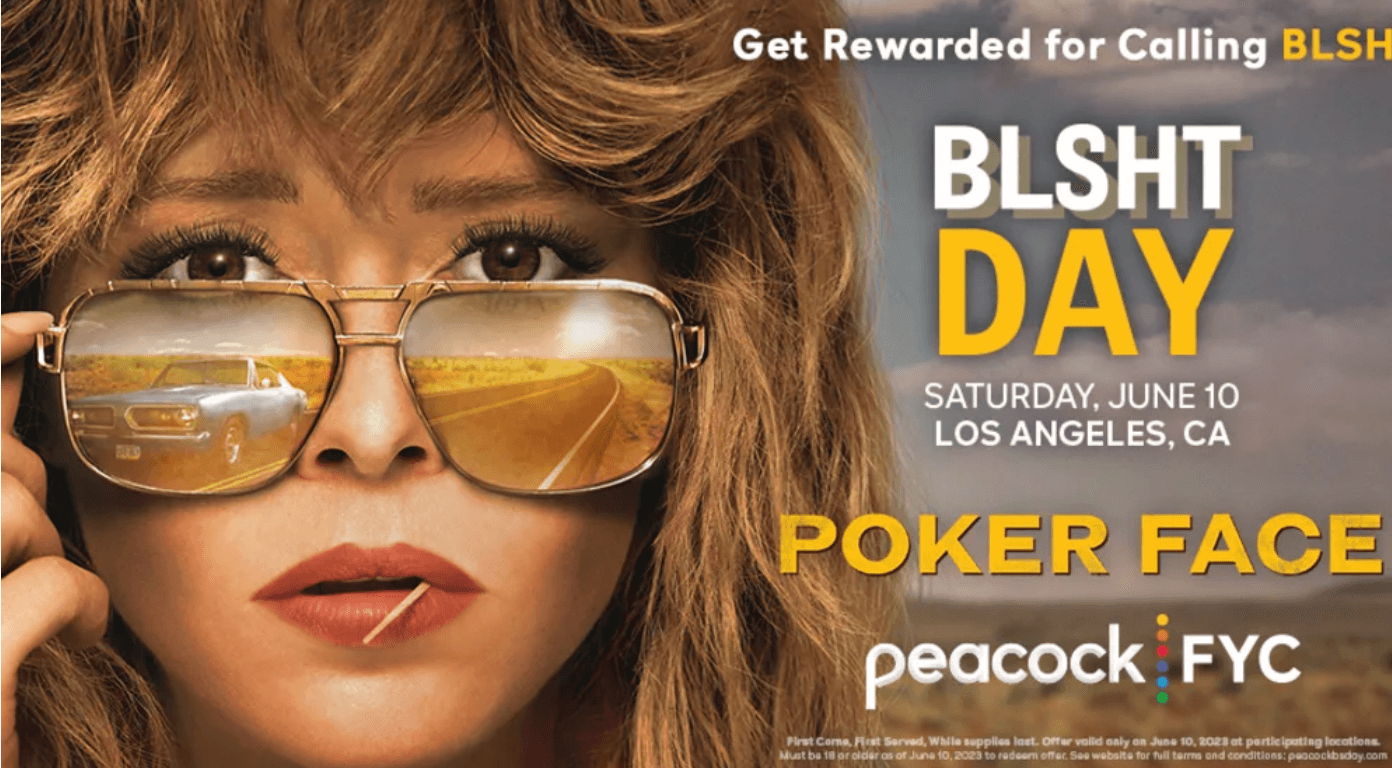 Happening at Westfield Topanga
If you're planning what you will treat your dad or father figure to this Father's Day, but need something a little closer than Westfield Century City, the Topanga location has you covered! With plenty of fun things to do in LA, it can get overwhelming to choose what he will really enjoy. Thankfully, Westfield Topanga, has tons of offerings that dad will love, too!
Topanga Social
This revolutionary food hall — Topanga Social — opened to the public on May 11th, bringing 27 of Los Angeles' most coveted eateries, bars and culinary names to the new dining, entertainment, and luxury retail district at Westfield Topanga. A joint creative venture between dining and hospitality global leader Earl Enterprises and Unibail-Rodamco-Westfield, Topanga Social boasts brand-new concepts and first-ever outposts of LA's hottest pop-ups alongside some of the most celebrated and entrepreneurial names in the region's restaurant scene, an indoor/outdoor cocktail garden, three full-service bars, a "speakeasy" style secret arcade, live entertainment, a private event space, and more.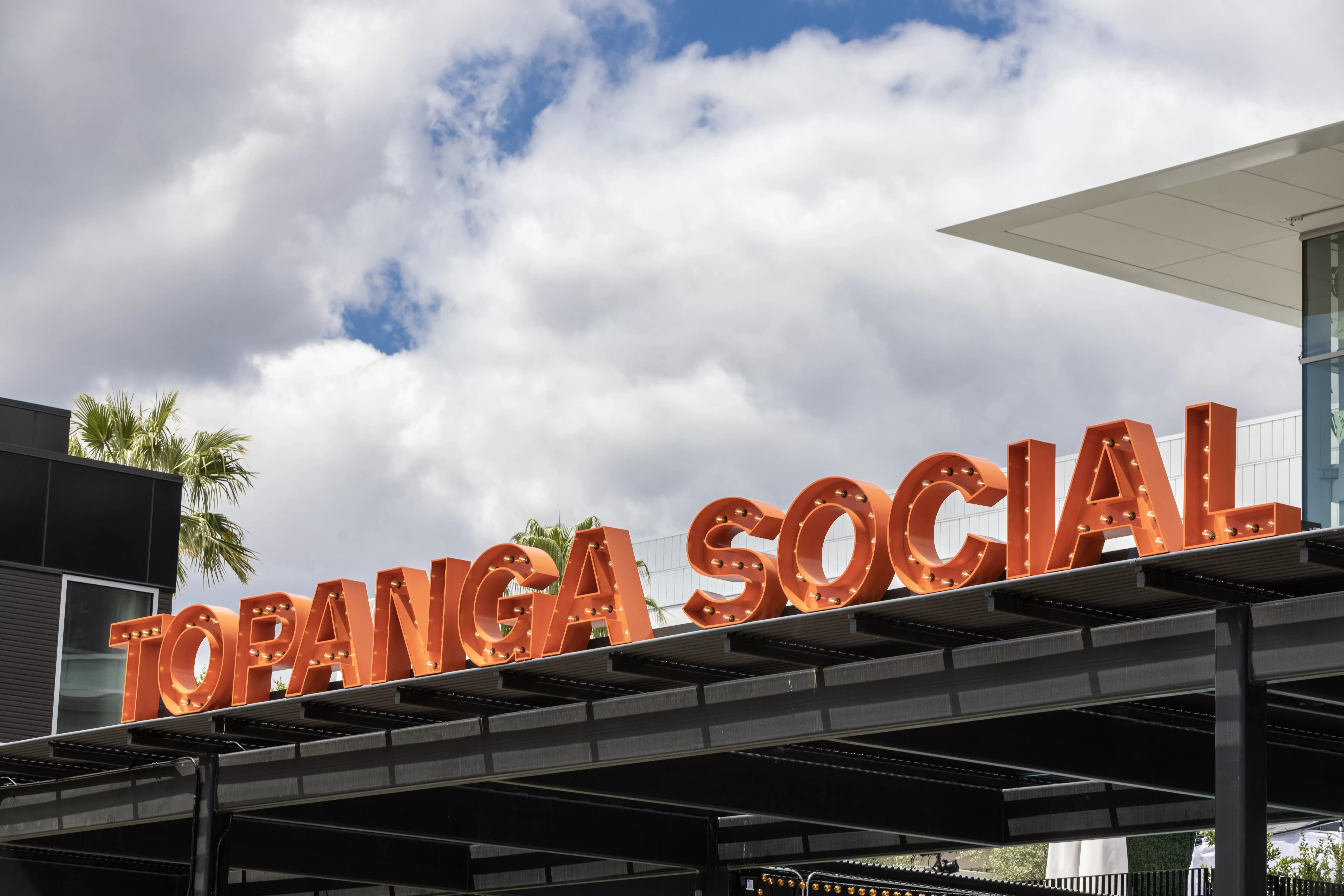 Topanga Social's 27 food and beverage concepts include: Amboy Quality Burgers, Burrata House, a candy shop curated by CandyStore.com, Dtown Pizzeria, Dumpling Monster, Fat Sal's, Garden Creations, Hey Hey, I Love Micheladas, Jay Bird's Chicken, Katsu Sando, Mad Lab Coffee, MANEATINGPLANT, Margarita Garden, Mini Kabob, Oakberry, Pearl Champagne Bar, Poke Me, Primo's Donuts, Rock & Reilly's, Temaki by Seaweed Handroll Bar, Shrimp Daddy, SLAB, The Pie Room by Curtis Stone, Tail O' the Pup, Truffle Brothers Market, and Wanderlust Creamery.
The overall design of Topanga Social's multi-unit 55,000+ square foot, 700 seat indoor plus 80 seat al fresco dining space, is helmed by the award-winning global design firm AvroKO in close consultation with the Topanga Social team. International architectural firm PGAL acted as the Architect of Record for the hall's food units. And, special attention was given to creating a dedicated space for each food and beverage partner that reflects their brand in an authentic way so that the guests take away a distinct experience from any brand they visit within Topanga Social. The hall's shared kitchen space was created by Architects Orange. Pay them a visit — or a few, this summer!
June 8th- On National Jelly Donut Day, get a free jelly donut with Mad Lab coffee

June 10th- On National Ice Tea Day get a $6.10 Long Island Ice Tea at Rock & Reilly's

June 12th- On National Falafel Day get a $6.12 falafel platter at Mini Kabob

June 19th- On National Martini Day get a $6.19 martini at Rock & Reilly's

June 20th- On National Vanilla Shake Day get a $6.20 vanilla shake at Fat Sal's

June 22nd- On National Onion Ring Day get a free order of onion rings when purchasing a hotdog at Tail O' the Pup

June 30th- On National Mai Tai Day get a $6.30 Mai Tai in the Garden
Panerai
Panerai, luxury watchmaker that blends Italian design with Swiss technology, has opened their latest boutique at Westfield Topanga! Panerai's Topanga storefront merges physical and digital features to deliver an unprecedented sensory experience for local watch collectors.
The 661-square-foot destination upholds Panerai's vision of creating a modular space that expresses the brand's spirit and refined Italian heritage. The boutique's unique decor features custom Italian furniture, dark ceilings, marble floors with a veined texture, and the Maison's signature luminous green wall clock. The boutique also integrates an L.E.D wall facade that showcases the brand's history, immersing visitors into the tactical universe of Panerai and making storytelling an integral part of their experience.
If you need more, here are a few of the best things to do with dad at the Westfield Topanga center:
Take him for lunch at Topanga Social! With over 24 eateries from Dumpling Monster, DTown Pizza, Fat Sal's and more,, dad can enjoy something from all of his favorite cuisines.

Enjoy a discounted matinee at AMC– Take him to see Fast X, Guardians of the Galaxy, or About My Father for 30% off regular ticket prices before 4pm!

Get pedicures together at Nail'd It– What man doesn't love a good pedicure and foot massage? Spend some quality time and enjoy pampering each other!
Get High
Raw Garden
Raw Garden has a few choices to select from, whether you're looking to puff or chew. Their options include:
*NEW* Solventless Live Hash Joints – These joints feature live hash preserves flavors and aromas of the plant to provide a pure and potent experience (not kief) with best in class strains and rich live hash flavor. Like all of Raw Garden products – the joints are pure cannabis, with nothing to hide – with all flower sustainably grown and nurtured on Raw Garden's farms. Joints are available in 3 packs, 0.5g joints in the 30-35% THCa Range (strain dependent).

Assorted Flavor Gummies – With all natural and vegan ingredients available at dispensaries across CA. The Gummies marks Raw Garden's entry into a completely new category to provide consumers with a deliciously satisfying consumption experience.

Blue Dream Live Resin – If you're more interested in concentrates, this popular hybrid strain from Raw Garden combines the relaxing effects of an indica with the energizing effects of a sativa to give you a burst of creativity combined with blissful relaxation.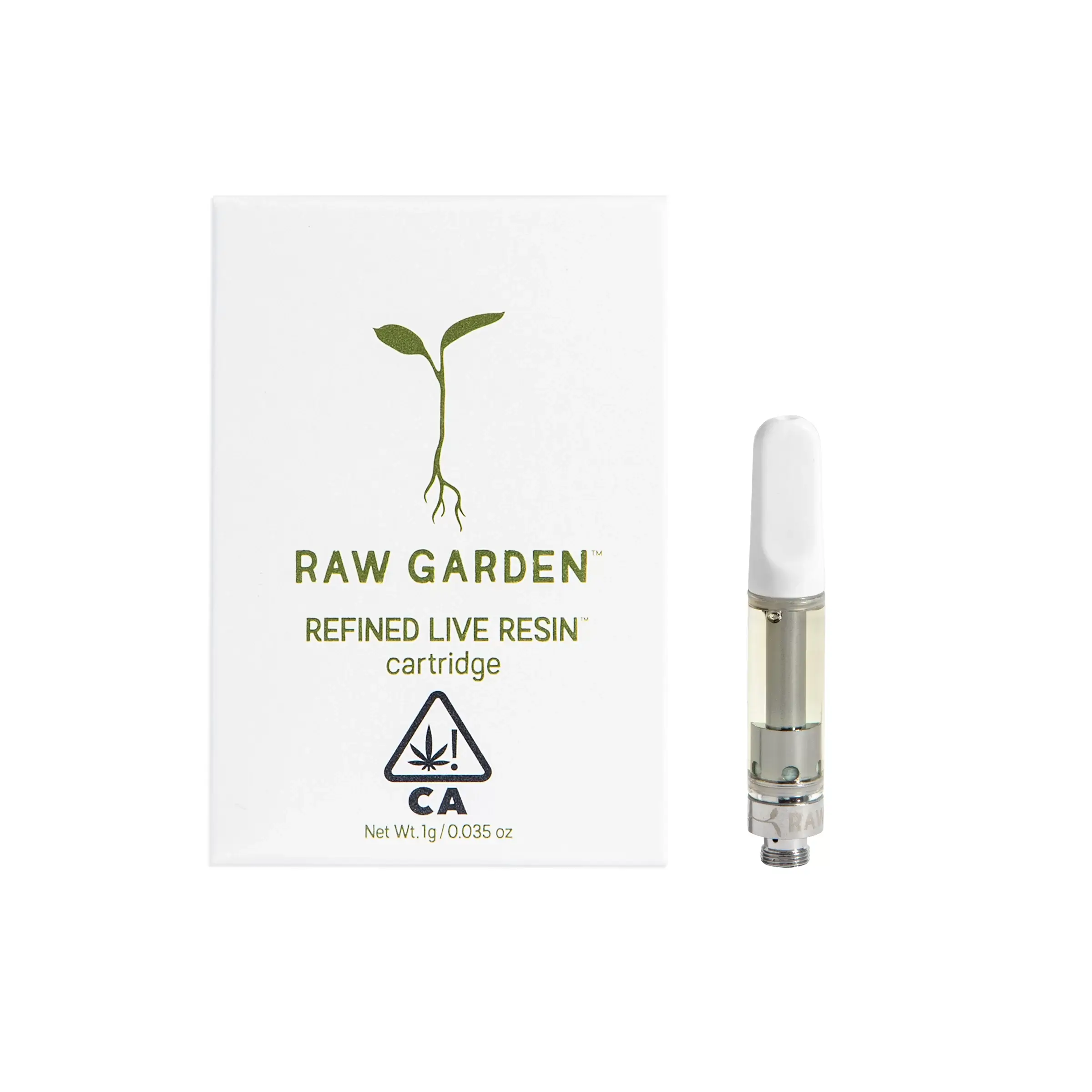 Everdrop
Everdrop is also introducing a new product, along with a shiny favorite:
*NEW* Infused Cannabis Joints – made with fresh, high-potency, high-quality flower and natural botanical terpenes, these pre-rolls will quickly become your everyday, go-to pre-rolls. 

Liquified Diamond Vape Cartridges – These high potency liquid diamond cartridges, infused with natural, botanical terpenes. contain 90%+ THC in all strains. Available in Sativa, Indica, and Hybrid, these cartridges are exactly what you need to achieve the perfect high.
+PlusCBD
If you're focusing on gifting wellness, give your dad (or even grandpa!) a gift that's as unique as he is with+PlusCBD by CV Sciences, Father's Day bundles.
Whether dad needs a little energy boost, better sleep support, workout recovery pain relief, +PlusCBD has it all. Made with the finest ingredients for an awesome taste experience. Plus, their expertly crafted and third-party tested products use premium hemp extract and non-toxic CO2 processing, so you can trust that you're giving dad the best.
Here's what you can find:
Jetty
If you're looking for last-minute gifts, look to Jetty Extract's Dablicator Oil Applicator. The award-winning, high THC solventless product line is the perfect gift for the dad looking for a discrete way to toke up before teeing off. Jetty's Dablicator Oil Applicator is the easiest, most discreet, and most versatile way to consume cannabis. Just twist, click, and dispense for a precise dose every time.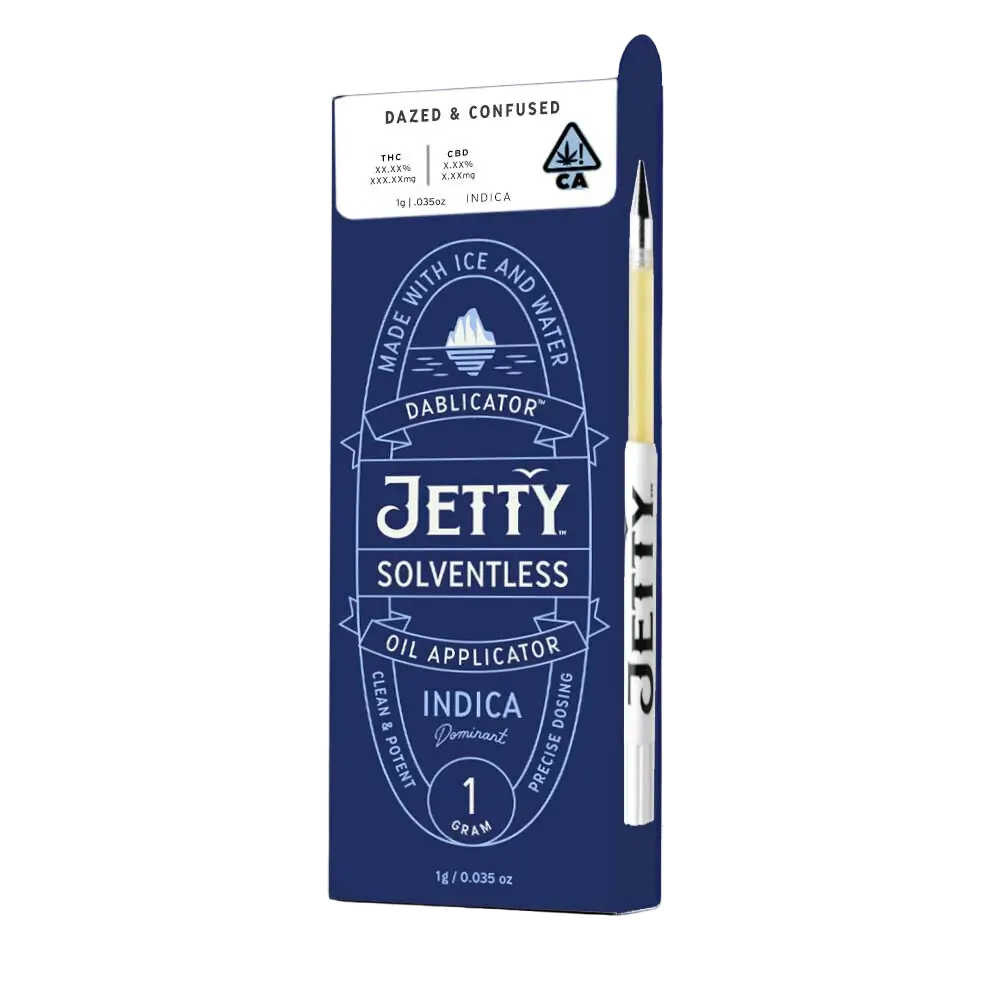 Jetty's options include:
DOS PEACHES SOLVENTLESS:

A fresh offering from our Solventless line, this uplifting blend of berry & stone fruit flavors will take you on a stroll through an orchard on a summer afternoon.
DAZED & CONFUSED SOLVENTLESS:

An in-house blend of our heaviest-hitting strains: Banana Creme's fruitiness, Kush Mintz's nutty notes, THC Bomb's piney earth taste, Chem4's gassiness—best used at night or on a grey day spent being cozy inside.