When you think of Halloween treats, candy might come to mind. However, there's a new special spooky drink on the scene – if you can find it.
Streetwear and meme brand PizzaSlime has partnered with functional wellness brand, VYBES, to launch their limited-edition Watermelon Slime beverage, available now! Both brands collaborated on this new flavor to help consumers slow down and destress. Watermelon Slime is a professional-grade drink for the ultimate chiller: the easy-going, go with the flow person (or those who TRY to be).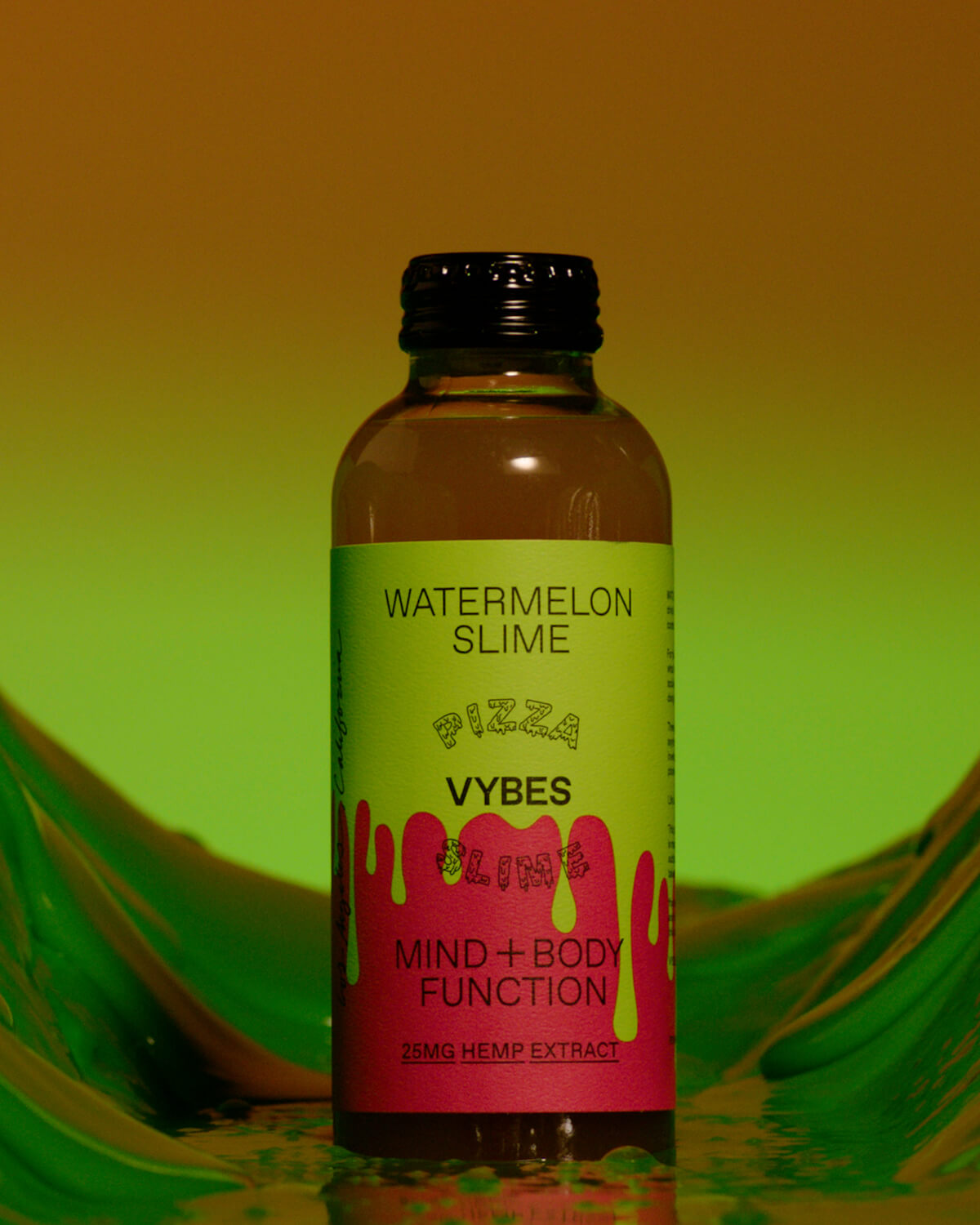 VYBES has created a celebrity cult-following, including Benny Blanco, Seth Rogen, Kim Kardashian and more, thanks to its emphasis on using ingredients to boost mind and body, while fighting off stress. Together, these highly effective plant-derivatives improve mood, mental clarity, and the body's immunity & vitality.
The limited-edition Watermelon Slime flavor is available for purchase online at idrinkVYBES.com and exclusively at Erewhon for $35.94 for a 6 pack.
40 calories, 7 grams of sugar. Certified Vegan & Independently Lab Tested
Fresh watermelon & sour cherry juices make for a delicious, exhilarating, refreshing and mind & body stimulating beverage.
Not too sweet, you get that nice burst of tartness from the sour cherry & lime juices.
Activated by 25mg hemp CBD