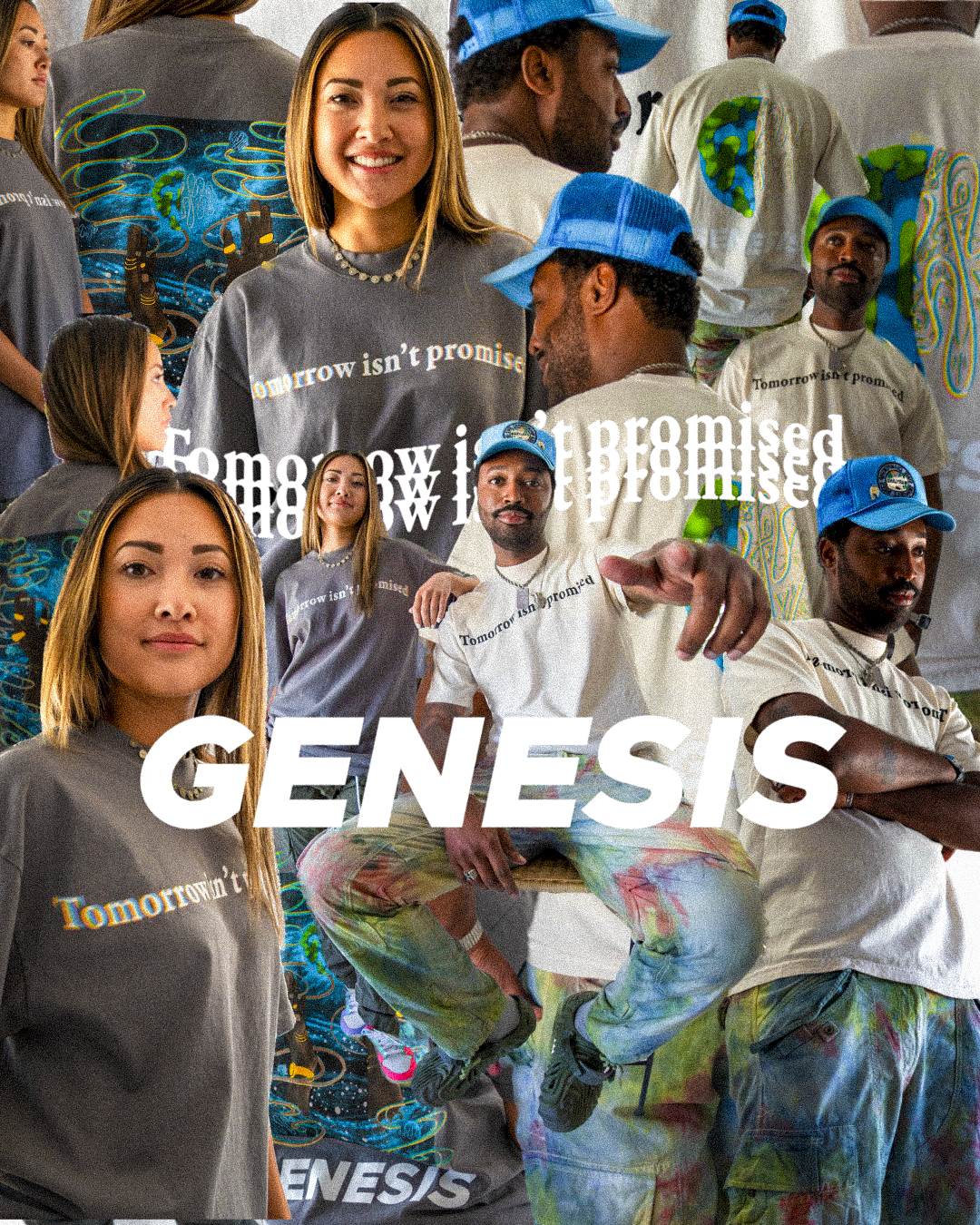 If you're looking for something to do as we approach the last few weeks of Summer, there's one event on the horizon that will end the season with a bang — combining art, fashion, tech, cannabis, and community for the ultimate celebration.
Tomorrow Isn't Promised (TIP), the Mexican and Boricua-owned creative agency focused on supporting creators from marginalized communities, will be launching their first apparel collection on Saturday, August 20th — making it the first endeavor into merchandise for the business — while kicking off a celebration bringing their community together.
Created by Founders Geza "G" Frey and Lucy Crivelli who are best known for their work in sneakers (working with the likes of Adidas, Nike, and most recently, tech start-up Aglet), TIP is now bridging the gaps between the Cannabis, Tech, and Fashion industries through art and content. Their agency has not only helped build a pathway for creators to tell their stories, but has also offered an opportunity for creators to grow in their roles — helping others build brands of their own, today.
Started in 2020, TIP has been quietly building a foundation with community at the forefront, and the upcoming collection, named "GENESIS" is a reflection of all their hard work coming together. The GENESIS apparel collection will be available for purchase for the first time at the launch event and available online after, with additional limited pieces. "'GENESIS' was the name we thought of when building this collection, and this event. It's the beginning but also the culmination of all of our work over the years to start a new beginning," Lucy said about the upcoming launch.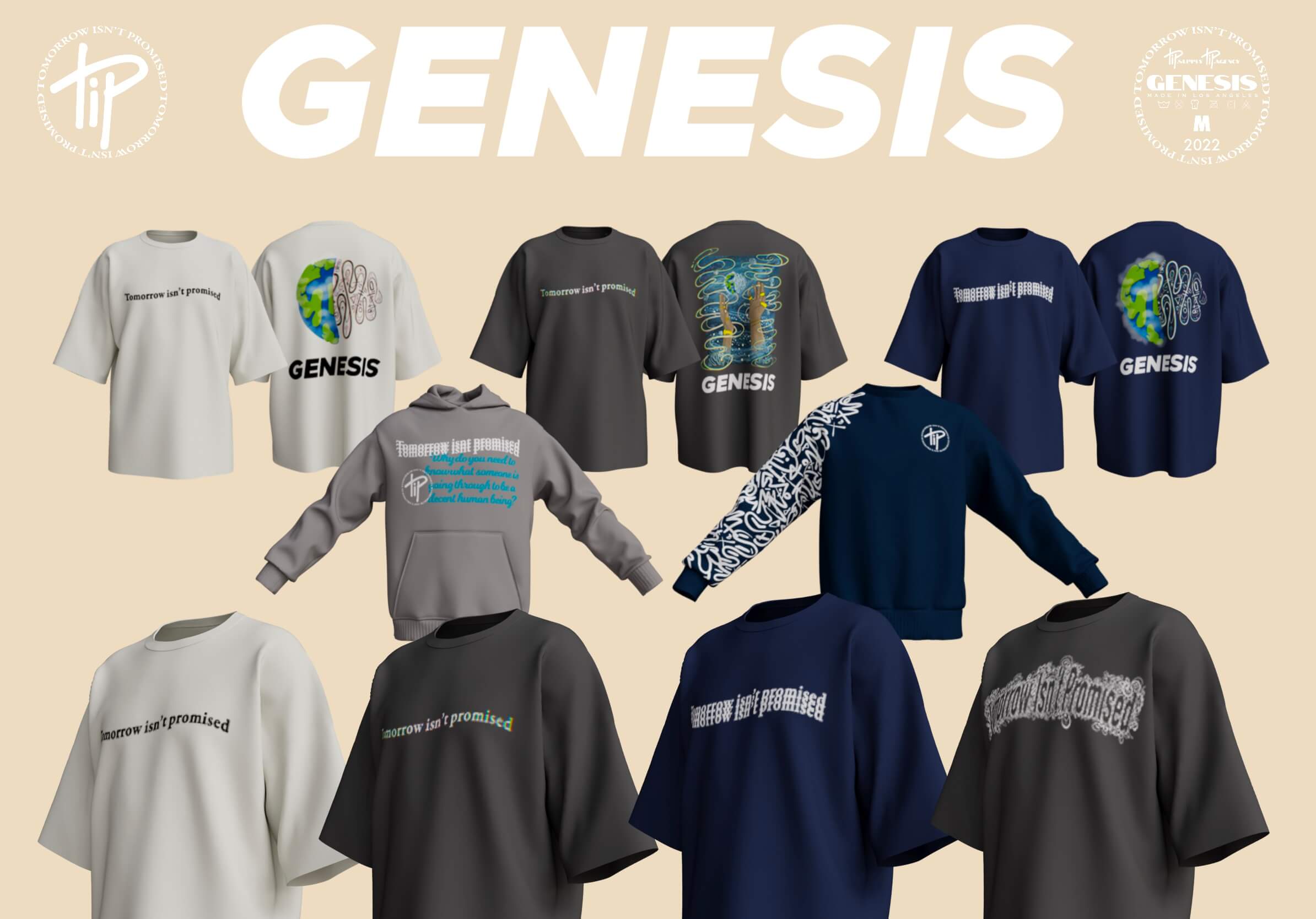 TIP's original artwork will be displayed throughout the event and highlighted in what is Geza's first-ever art show. Originally from Allentown, PA, G moved to his second home in Inglewood, CA to pursue his creative dreams. He is the Creative Director and Artist Originator behind the brand's mark, TIP Camo. The Art Gallery is being brought to life by Puma, to feature a 1/1 TIP x Puma Slipstream sneaker and these artworks from August 20th through the end of the month.
The event is being built with the help of SoCo House Productions owned by Stephanie Cuevas and Brittany Elizabeth Events owned by Brittany Chow. "We couldn't have asked for a better team of women to accomplish this with. It's always been about bringing in the people we value and playing off of each other's strengths to bring this all together. God really made that happen with GENESIS," said founder G.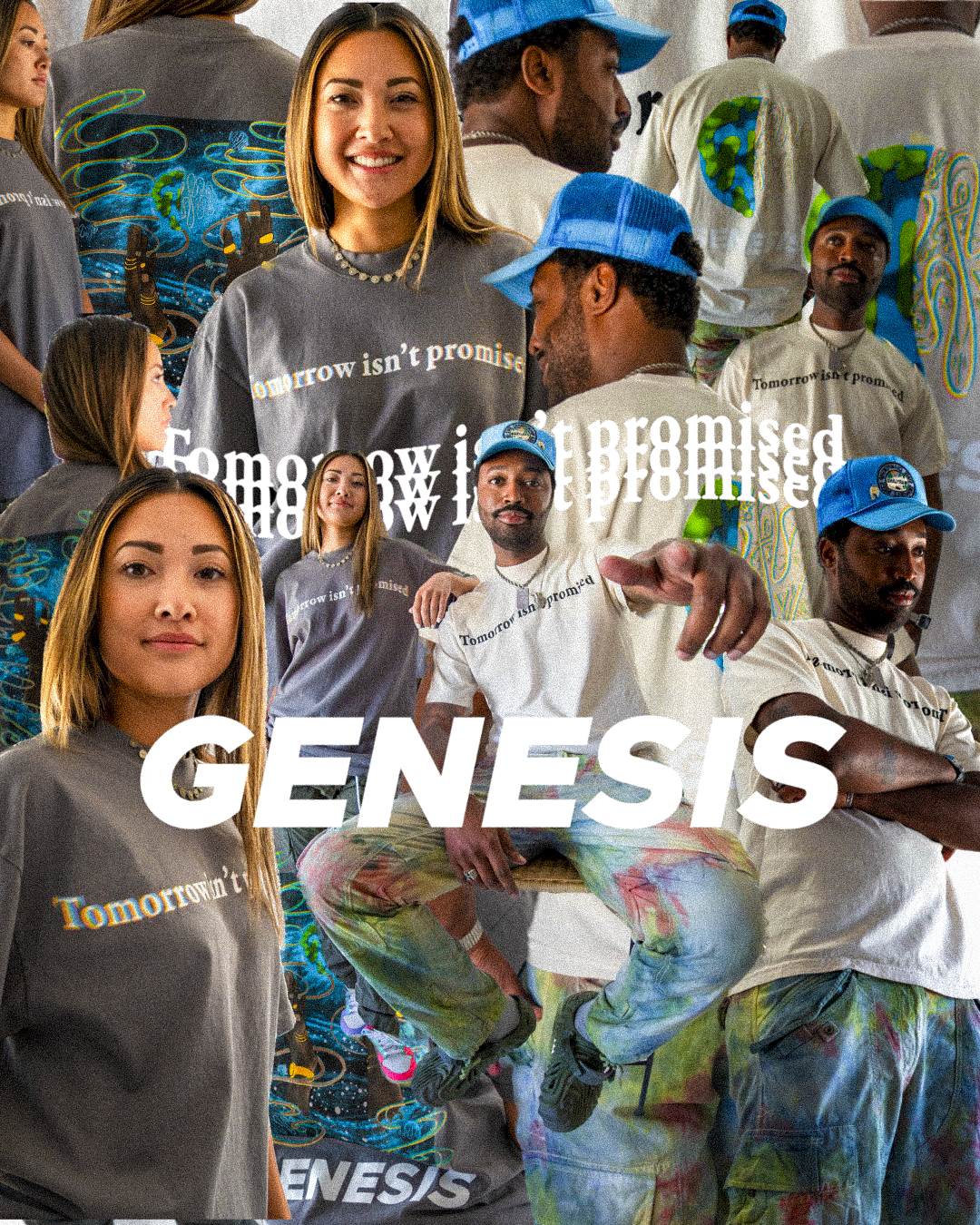 In partnership with Say Treees, TIP Supply will be collaborating on their first Cannabis Strain, also named GENESIS. "Another first for the team, but a must for the family! Say Treees – Jahni Denver, [they] stand for the things we stand for, our values, pushing culture forward, and lifting up others. It was a no-brainer figuring out who we wanted our first strain collab to be with," G said about the collaboration. The Strain will be available for tasting and testing at the TIP Launch event and in local LA dispensaries.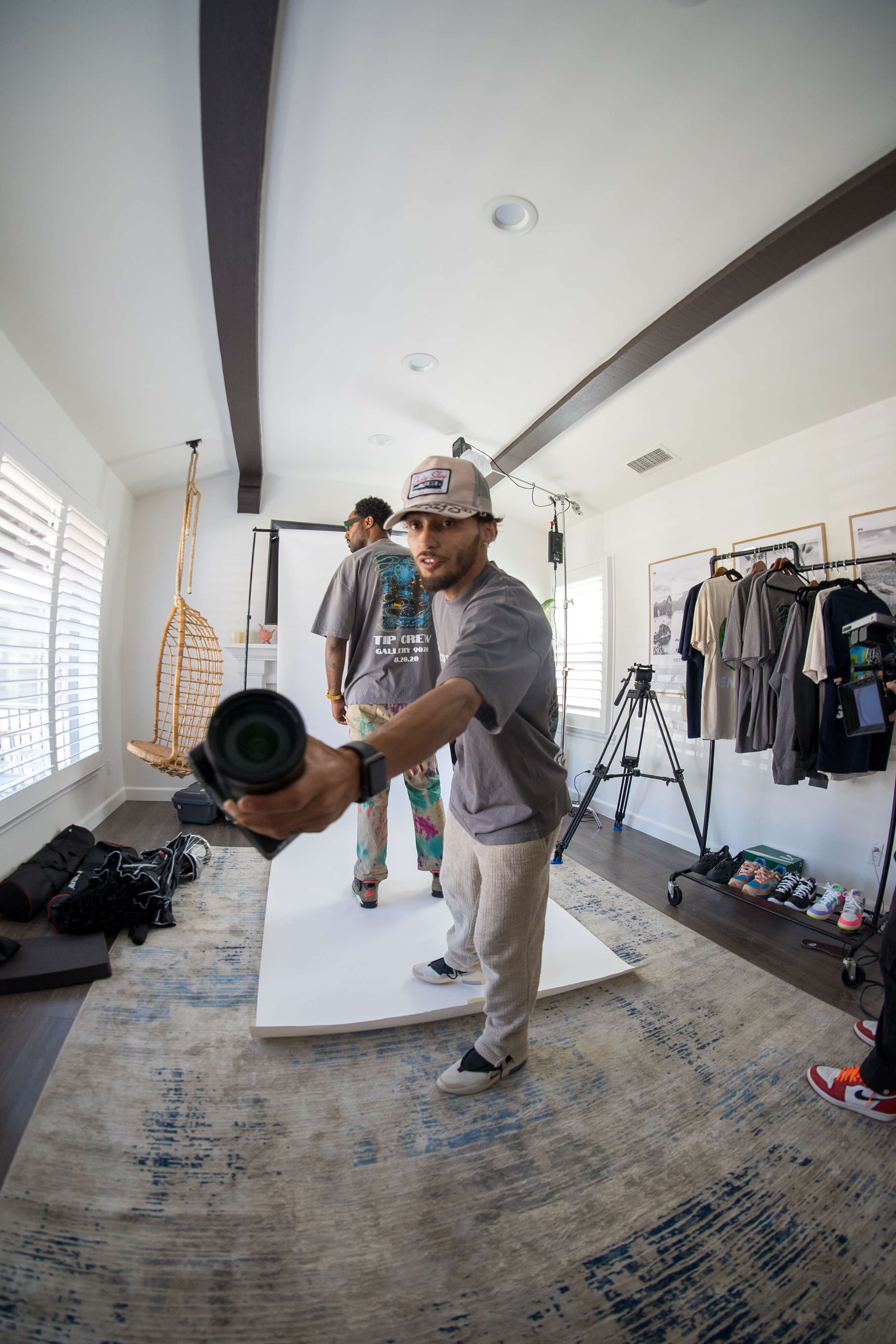 Additionally, the first 150 guests at the event will receive TIP's first ever POAP NFT in collaboration with Voice HQ. As a gift back to their community TIP is choosing 1 NFT holder at random to receive a 6-month supply of Topo Chico courtesy of the brand. The event will be held at Gallery 90220 in the heart of Los Angeles. "Being raised in LA, it was important to bring this back to my roots and the community that has helped us and supported us along the way. And David Colbert the owner of Gallery 90220 has been a long-time friend and collaborator for TIP, he has always supported TIP's mission to insert culture, color, and inspiration back into the industries we belong in," said Lucy.
TIP's GENESIS launch event is for everyone ages 21 and up, and it's not too late to RSVP. Upon doing so, a confirmation will be sent out providing details like address and time of the event.
Follow TIP Supply for more information and to keep up with future developments.