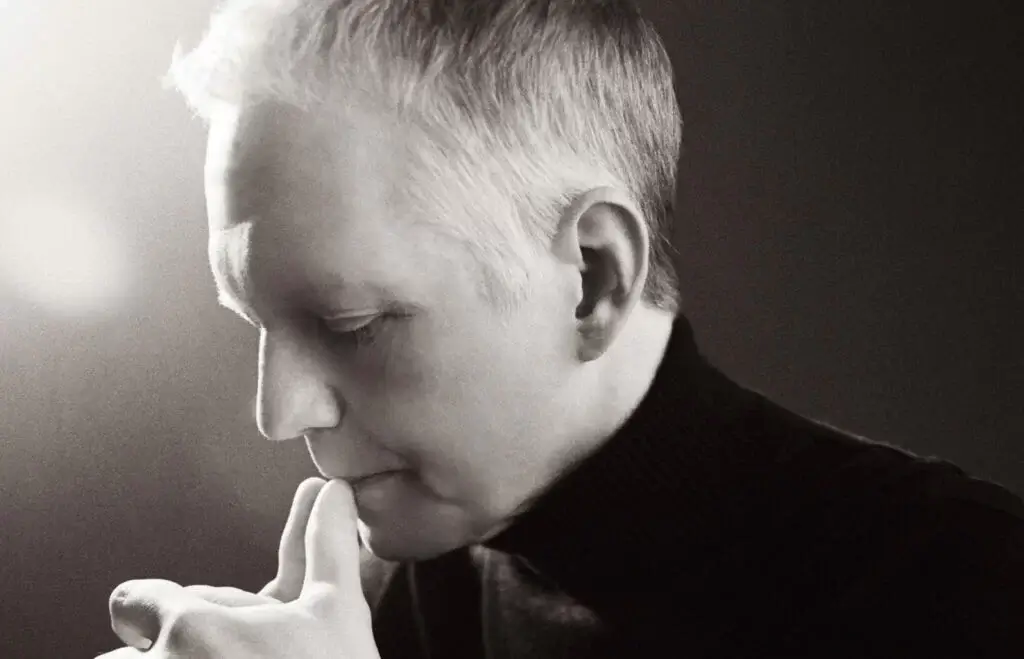 If you needed some mental rejuvenation as that Summer vacation you booked begins to close in, there's someone out there who can help with unparalleled "sound therapy" and some enthusiastic participation from you, the listener. On May 5, world-renowned pianist Chad Lawson released breathe (guided breathwork edition), a new deluxe edition of his luminous album
breathe
, via Decca Records US.

Released for Mental Health Awareness Month

, the album includes a series of guided breathwork tracks, with Lawson's soothing voice guiding listeners through simple techniques.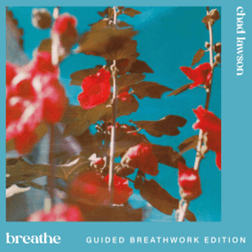 As both the creator and host of the iHeartRadio Award-nominated podcast Calm It Down, Lawson has established himself as an essential voice exploring the intersection of music and wellness. Says Lawson of the album: "I created breathe (guided breathwork edition) to offer an accessible and engaging experience for listeners seeking relaxation and balance. This album combines calming breathwork techniques with the emotive power of music, providing an easy-to-follow journey towards inner peace. I'm passionate about supporting mental health, and I hope this album can provide comfort and relief during life's challenges."
Lawson's breathe debuted last year at #1 on the Billboard Classical Crossover Chart. Now, the guided breathwork edition offers listeners a unique opportunity to pause, relax, and learn breathing techniques such as sama vritti (box breathing) from Lawson himself. These tracks provide a moment for listeners to take a break from their daily lives and embark on a cathartic listening experience.
Additionally, the album includes reworks of tracks from breathe, previously released as part of Lawson's drift EP and Apple Music Home Session, along with a new orchestral version of "letting go." The reworks are a testament to Lawson's ability to continually reimagine his music in new and innovative ways.
Chad Lawson's 2022 album breathe marked the next chapter in a career that's consistently found the official Steinway artist at the top of the Classical Billboard charts and signing major sync deals for Chevrolet, IBM, Microsoft, and Delta Airlines commercials. Lawson is the creator of Calm it Down, a podcast aimed at helping individuals cope with emotional and mental challenges using mindfulness, meditation, and focused breathing techniques. The podcast has surpassed 3.5 million downloads. He most recently released a piano cover of Harry Styles' hit ballad "Matilda." You can listen to Lawson's take on the track here: "Matilda." And you can also listen to the full album.
breathe (guided breathwork edition)
TRACK LISTING

*Guided breathwork tracks in bold 
1. intro (guided breathwork)
2. irreplaceable
3. the color of the sky
4. to hold the stars in the palm of your hand
5. fields of forever ft. Peter Gregson, Esther Yoo
6. sama vritti (box breathing)
7. with you
8. for such a gaze of wonder ft. Esther Yoo
9. this is what love is
10. letting go ft. Peter Gregson
11. nadi shodhana (alternate nostril breathing)
12. the sweetest sound (solo piano)
13. beneath the moon's embrace (solo piano)
14. irreplaceable (solo piano)
15. the color of the sky (solo piano)
16. diaphragmatic (belly breathing)
17. to hold the stars in the palm of your hand (solo piano)
18. fields of forever (solo piano)
19. with you (solo piano)
20. for such a gaze of wonder (solo piano)
21. this is what love is (solo piano)
22. 4-7-8 (drift to sleep)
23. irreplaceable (sleep rework)
24. the color of the sky (sleep rework)
25. fields of forever (sleep rework)
26. with you (sleep rework)
27. for such a gaze of wonder (sleep rework)
28. the sweetest sound (sleep rework)
29. outro (guided breathwork)
30. letting go (orchestral)
31. Matilda