This summer was an interesting one, but now we're no to cooler and crisper things as fall sets in. If you enjoyed our essentials roundup that covered everything from events to brands and special deals, prepare for deja vu! We're doing it all over again with a curated selection of events, activities, and brands that capture the essence of the seasonal transition.
From cozy drinks to musical delights, here's everything that will have you falling head over heels for this season. The best part? We'll be updating this roundup throughout the season with new updates, so you won't run out of things to do or shopping ideas for the upcoming holiday season!
Events
Celebrate the 7th Anniversary of Urban Press Winery – November 16
If you like to wine and dine, there's a great celebration on the way, taking place at Urban Press Winery.
Join in the jubilation as Urban Press Winery & Restaurant marks its 7th Anniversary! To commemorate this significant milestone, you're invited to revel in a gastronomic experience featuring a specially curated menu boasting delectable $7 food items and exquisite wine selections by the glass.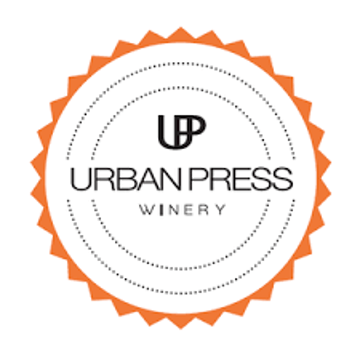 Indulge in a culinary journey with their Anniversary specials, including tantalizing options, like their signature Beet Salad, UP Burger, Arrabbiata, Truffle Pizza, Margherita Pizza, and the divine Golden Cannoli. Elevate your experience further with select glasses of UPW Wines, perfectly paired to enhance your celebration.
This exclusive event unfolds at the enchanting Urban Press Winery & Restaurant, nestled at 316 North San Fernando Boulevard, Burbank, CA 91502. Immerse yourself in the festivities every Wednesday through Friday from 11:30 AM to 2:30 PM. Additionally, don't miss out on the all-day and night celebration on Thursday, November 16.
Make reservations here.
Visit Fargo's "Pillow Talk" Activation at Smorgasburg – November 19
Embark on an exhilarating journey as FX's acclaimed series, Fargo, kicks off its Season 5 premiere with the mobile pop-up experience known as "Pillow Talk!" This innovative venture takes the form of a specially branded truck, making a noteworthy stop in Los Angeles on Sunday, November 19, at the bustling Smorgasburg. Prior to its LA appearance, the truck mesmerized the crowd in New York City.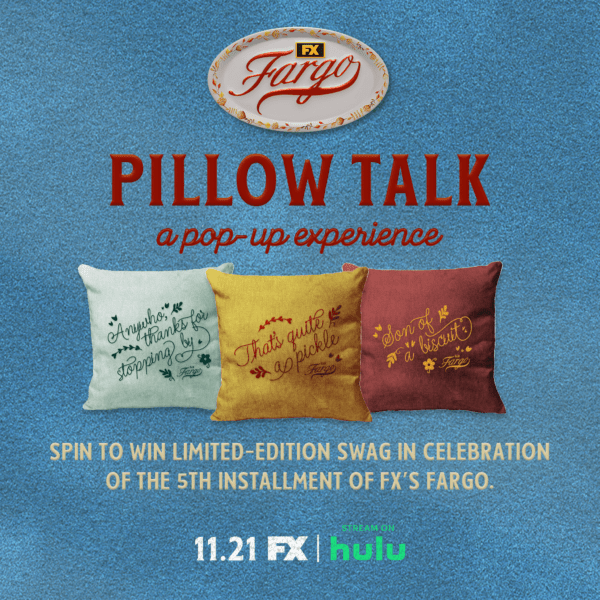 This dynamic pop-up promises an immersive experience for the public, featuring enticing opportunities to score exclusive limited-edition merchandise. From stylish koozies to cozy pillows, and even a taste of premium coffee courtesy of Be Bright, attendees are in for a treat. Don't miss out on the chance to engage with the Fargo universe in a whole new way and walk away with coveted collectibles from this unique mobile celebration.
The event takes place on Sunday, November 19, from 10 AM – 4 PM at Smorgasburg (777 S Alameda St, Los Angeles, CA 90021).
Visit "Here: Arts & Culture Along the K" Metro Art Exhibition – Oct. 8 – Dec. 30
Metro Art presents "Here: Arts & Culture Along the K," a multimedia art exhibition at the Museum of African American Art showcasing the Metro Art K Line art program. The exhibition is a celebration of people and places along the K Line and marks the first anniversary of the opening of Metro's K Line service through the Crenshaw corridor.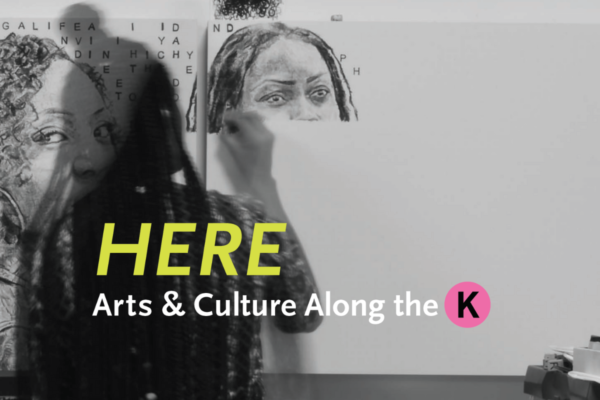 Along with the exhibition, a companion publication celebrates arts and culture along the K Line through Metro Art commissions and collaborations shaped by over 150 arts and cultural organizations, artists and creatives responding to distinct neighborhoods with bold imagination. Together, the contributions to Here contemplate the power of place, storied histories, collective joy and deep neighborhood pride.
You can visit the exhibit at Museum of African American Art /Baldwin Hills Crenshaw Plaza: 3650 West Martin Luther King Jr. Blvd., 2nd Floor, Suite 283 Los Angeles, CA 90008. Go Metro to MLK Jr. Station. Hours are Wednesday – Sunday, 11 a.m. – 5 p.m.
Learn more about Metro art programs and exhibitions here.
Shopping
Wellness From the Inside: Remedy Organics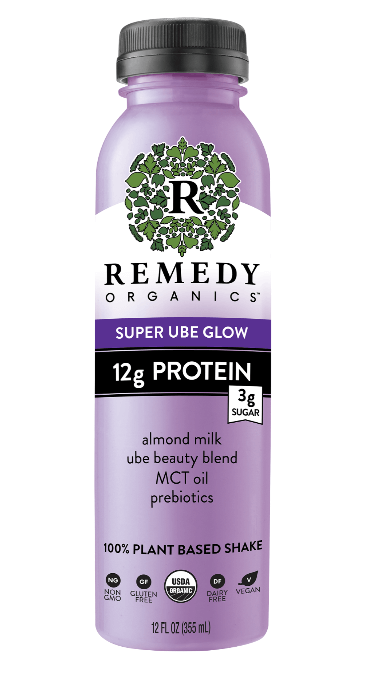 It's purple, rich, and bold, and it's taking the world by storm! If you didn't know, the name for this viral veggie is Ube — a vibrant purple yam. The deliciously sweet and nutty purple vegetable is typically grown in the Philippines, packed with benefits and is rich in phytonutrients, Vitamin C, and potassium (so yes, you should be adding this to your wellness & beauty routines).
The good news is that Remedy Organics has made it easy, launching their newest and first-of-its-kind Super Ube Glow wellness shake, which spotlights this highly effective ingredient to boost your wellness routine. Ube enhances your overall wellness, nourishes your gut and encourages inner radiance. Combine this with all the other nutritional benefits from Remedy Organics line of smoothie blends, and you've got yourself a flavorful range of health and wellness boosting goodness!
You can see from social media that this veggie is all the rave and has coined the term the "new collagen" in the wellness world because of its benefits including:
Promoting gut health

Rich in antioxidants

Promoting natural collagen production

Enhancing brain health

Improving blood circulation

And more!
Remedy Organics' other wellness centered nutrition-packed flavors include Matcha Fuel, Berry Immunity, Super Chai Fuel, and Golden Mind just to name a few! Even still, there is more to explore with their Immunity+ Shots and Keto Wellness blends for those who have more focused wellness goals.
Where Tradition Meets Sustainable Fashion: City Threads
Got Halloween costume plans or just need updated threads for the kids? Here, the options are nearly endless!
Nestled in the heart of Los Angeles, City Threads stands as a shining beacon of sustainable children's apparel, with a remarkable twist – every garment they offer is locally knit and dyed right in the vibrant city they call home. Beyond the cozy comfort and eco-conscious design lies a captivating narrative that weaves together the rich history of a family of immigrants deeply rooted in the Los Angeles community and a generational legacy of local manufacturing.


The story begins with Joe Willis and Shayna Samuel, who fatefully crossed paths during their high school days at Santa Monica High School back in 1994. Little did they know that their journey together would culminate in the creation and triumphant growth of City Threads, a brand steeped in the traditions of their shared European-Jewish heritage. Fast forward over two decades, and City Threads has not only made its mark in the sustainable clothing industry but has taken it by storm. Their impressive collections of timeless styles stand as a resolute antidote to the fast fashion epidemic, proving that sustainability, heritage, and exceptional quality can coexist harmoniously in the world of children's fashion.

Shop their Fall Essentials or their costume-completing Halloween collection to get your little ones fitted for the season!
PAIGE at Fashion Island
PAIGE, a leading fashion brand celebrated for its premium denim and contemporary apparel, earlier announced the opening of its newest retail location at Fashion Island in Newport Beach, California. Located at 567 Newport Center Drive, Newport Beach, CA 92660, the boutique opened its doors to the public in mid-August, showcasing the brand's highly anticipated Summer/Fall 2023 lifestyle collection.
PAIGE's Fashion Island store offers a comprehensive selection of meticulously crafted pieces, including denim, knits, wovens, outerwear, leather goods, accessories, and much more. Paige Adams-Geller, PAIGE's Co-Founder and Creative Director designed the space with her creative team who executed her vision. The boutique embodies the brand's signature aesthetic, with a blend of white, slate blue, and black metal accents complemented by hints of warm wood elements. Inspired by Mediterranean design, the store features arched doorways in black metal, adding architectural interest reminiscent of the brand's other locations.
Infusing the space with organic materials and an ethereal ambiance, the store boasts a chandelier inspired by the Heracleum plant, creating a captivating visual centerpiece. The illuminated Heracleum leaves provide a warm glow, while wood-like porcelain tiles on the accent wall contribute a modern touch to the overall design.
Spanning 1,450 square feet, this location enables PAIGE to showcase the full breadth of its lifestyle brand, catering to a loyal customer base in Newport Beach and beyond. With equal emphasis on the women's and men's collections, customers can expect an immersive shopping experience that highlights the brand's exceptional denim craftsmanship and extended categories, such as footwear, sunglasses, and upcoming new additions.
Pretend It's Summer Year-Round with Sprayground's Miami Vice Collection
Sprayground, the globe-trotting travel fashion powerhouse, has taken an exciting leap into the past to reimagine the legacy of the legendary '80s TV sensation, "Miami Vice"! With the Miami Vice collection, Sprayground has designed a unique celebration of '80s pop culture, meticulously crafted for those who crave the glitz, the glam, and the adrenaline rush of Miami's iconic detectives, Sonny and Ricco.
This electrifying collaboration pays a stylish tribute to the everlasting impact this iconic show had on the world of fashion.
Dive into the adventure with three full-sized backpacks that encapsulate the essence of Sonny and Ricco themselves, including an ultra-exclusive vintage cellphone backpack that's sure to turn heads. And that's not all – there are two game-changing hoodies that channel the spirit of Crockett and Tubbs, along with a graphic tee that'll have you feeling like an instant pop-culture legend.
The Miami Vice Collection isn't just a blast from the past; it's available online and in exclusive boutiques worldwide, so you can rock that '80s swagger no matter where or when you are.
Savor the Magic of Whiskey with Flaviar's 2023 Advent Calendar
Prepare to embark on a captivating whiskey journey this holiday season with Flaviar's highly anticipated 2023 The Lost Art of Distillation Advent calendar.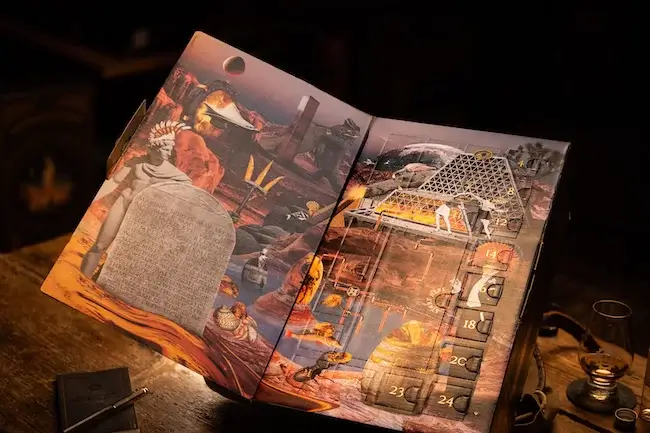 Crafted for whiskey enthusiasts and connoisseurs, this calendar is a true delight, offering 24 expertly chosen, 50mL glass vials of award-winning whiskeys sourced from eight different countries. Each day holds a new adventure, from the rich and robust flavors of Sagamore Spirit Rye Whiskey to the exceptional taste profiles of J.J. Corry The Hanson Whiskey, and the historical charm of Uncle Nearest 1856 Premium Aged Whiskey.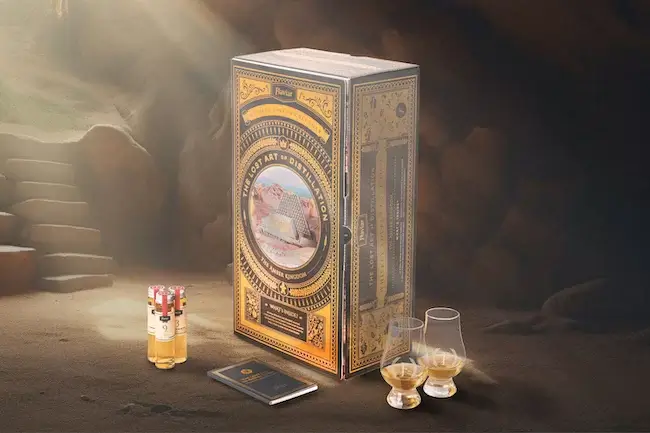 To ensure you don't miss out on this exceptional opportunity to elevate your holiday season order now! Orders placed by October 20 will be received by Thanksgiving, and orders placed by November 12 will be set for delivery by December 1! The countdown to extraordinary whiskey experiences is set to begin, promising to make your holiday season truly unforgettable.
Order your Lost Art of Distillation Advent Calendar today and unlock the enchantment of whiskey, one sip at a time.
Fun & Activities
Westfield Topanga: Pinstripes Set To Open – September 23
Pinstripes, the best in class experiential dining and entertainment concept, is opening at Westfield Topanga Saturday, September 23! The new location is a part of Westfield Topanga's expansion, which transformed a former department store space into a bespoke luxury retail, dining and entertainment district.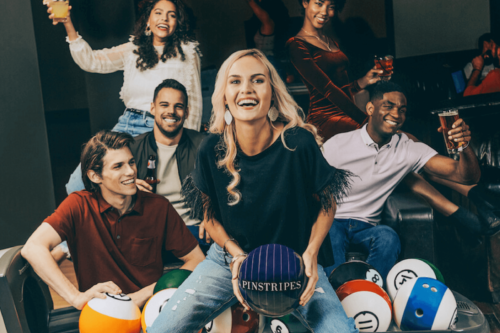 Pinstripes Westfield Topanga will offer welcoming and memorable experiences for all guests, featuring 12 bowling lanes, 4 bocce courts, a full-service bistro, and elegant and spacious event spaces accommodating 20 to 1,200 people. The venue also features an intimate outdoor patio and a stunning outdoor terrace on the upper level with sliding glass doors, offering indoor/outdoor space for groups of up to 80 people.
Built from a passion to gather, celebrate and experience sophisticated fun, Pinstripes Westfield Topanga will offer guests lunch and dinner seven days a week, as well as happy hour, a late-night menu, and weekend brunches.
Born in the Midwest, Pinstripes' best-in-class venues offer a combination of made-from-scratch dining, bowling and bocce and flexible private event space. From its full-service Italian-American food and beverage menu to its gaming array of bowling and bocce, Pinstripes offers multi-generational activities seven days a week.
Its elegant and spacious 25,000 – 38,000 square foot venues can accommodate groups of 20 to 1,500 people for private events, parties, and celebrations. For more information on Pinstripes, visit www.pinstripes.com.
Events & Activities You've Missed
Chamberlain Coffee x DEUX Take Over La La Land Kind Cafe – Oct. 20 – Oct. 22
Donuts and coffee never go out of style — even with the changing seasons! Gen Z coffee brand Chamberlain Coffee and DEUX, the functional sweets brand known for their vegan, gluten-free, clean ingredient enhanced snacks, are taking over upbeat, LA hotspot La La Land Kind Cafe (1426 Montana Ave #1, Santa Monica, CA 90403) from October 20 – 22 to celebrate the launch of Chamberlain Coffee x DEUX's Cinnamon Sugar Donut Holes, which are available now!
During the weekend-long pop-up, customers can try out the limited-edition Cinnamon Sugar Donut Holes, which are vegan, gluten-free, and made with better-for-you, clean ingredients like B12 and L-Theanine for energy and metabolism support, as well as custom beverages featuring Chamberlain Coffee's signature coffee blends. There will also be custom merch available for sale powered by Pietra, along with plenty of other goodies to enjoy.
WHEN: October 20 – 22 I 10am – 7pm
WHERE: La La Land Kind Cafe I 1426 Montana Ave #1, Santa Monica, CA 90403
Find The Perfect Halloween-Themed Event, Courtesy of Eventbrite! – All October
Whether you're a thrill-seeker, costume connoisseur, or candy enthusiast, look no further than Eventbrite, the global platform for unique and local events. This year, they've curated a special collection of Halloween events in Los Angeles bringing all of your favorite haunts and thrills straight to your fingertips. 
From spooky movie nights to Halloween bar crawls to family festivals, Eventbrite has scoured the eerie corners of LA to provide consumers with the ultimate Halloween experiences, so they don't have to settle for the same old house party. The best part is that you don't have to look far for LA's full collection of Halloween-themed events, or you can pick from some stand-outs the Eventbrite team has highlighted below:
Cutwater Distillery Offers Speakeasy Experience & Spooky Cocktails – Sept. 30 – Oct. 31
Cutwater's Tasting Room and Kitchen will be transformed from September 30th to October 31st as Halloween makes its return. Serving up a series of chilling cocktails carefully curated for the season, offering exclusive limited-edition merchandise, and opening of their fermentation room for an illuminating LaBARatory Speakeasy Experience, showcasing radiant and molecular delights every Wednesday through Sunday throughout the month of October.
Tickets for the LaBARatory are $25. Each ticket includes:
🧪 Welcome cocktail in a specialty take-home glass
🔮 Access to an exclusive cocktail menu updating weekly from our very own Mad Scientists
🧪 Radioactive cocktails
🔮 Mystery test tube R&D spirit samples
Raise Funds for Breast Cancer Awareness with a Mezcal Happy Hour at Chulita – All October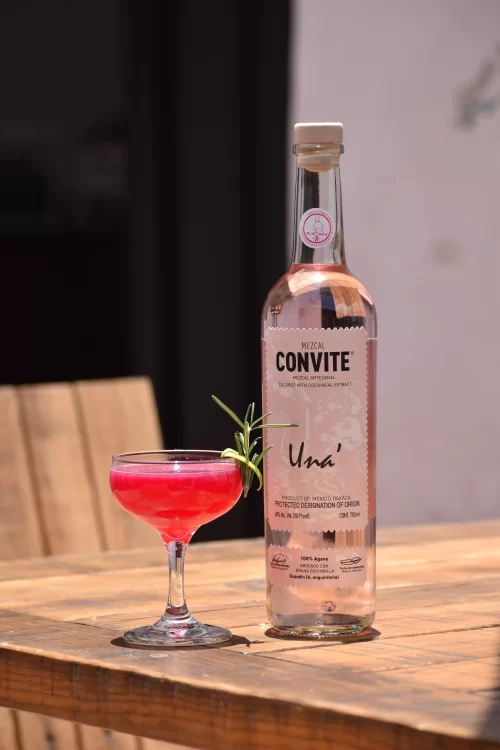 Artisanal Mezcal brand, Convite — which happens to be the best-selling Mezcal in Oaxaca — is teaming up with Venice's very own Chulita to give back to the community, in honor of Breast Cancer Awareness Month!
Throughout October, Chulita will be serving up a special pink margarita featuring Convite Una', the brand's pink, naturally tinted Mezcal. For every Convite Una' Pink Margarita sold, Chulita and Convite's US importer, Hotaling & Co. will donate $2 to the Dr. Susan Love Foundation for Breast Cancer Research in Los Angeles.
Convite Una' offers year-round support to those affected by breast cancer through the brand's partnership with FUCAM, the only private non-profit institution in Mexico that offers comprehensive treatment of breast cancer. They are excited to amplify support by partnering with the beloved women-owned, authentic local staple, Chulita, and support the Dr. Susan Love Foundation. You can enjoy this opportunity all October long.
Attend Dr. Martens' Limited-Time Pop Up At The Grove & More – October 13, and throughout October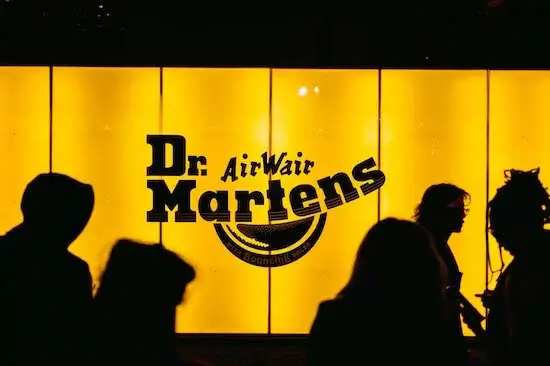 From October 4th through October 29th, the iconic shoe brand has teamed up with Nordstrom to host a one-of-a-kind shopping experience at Nordstrom's "The Glass Box" in the heart of The Grove.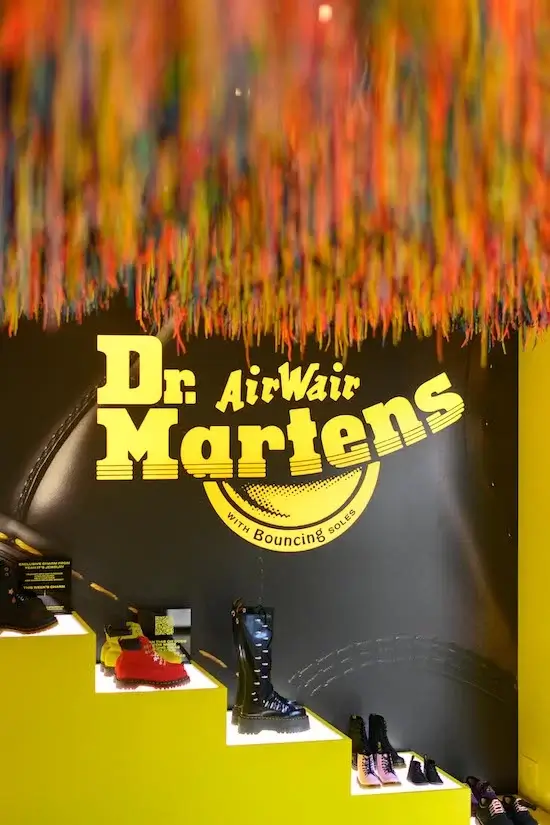 Dr. Martens' Limited-Time Pop-Up at The Grove will debut the brand's newest visual identity, and showcases a curated selection of AW23 products with select styles only available at Nordstrom. The assortment includes styles from the Dr. Martens Archive collection as well as the Audrick Chelsea Hi Boot and Audrick 10 Eyelet Boot that are exclusively available at Nordstrom. Check out the specific dates and days below for the separate events taking place throughout the month:
Yeah It's Jewelry, founded by Chloe Weitman will curate an exclusive shoe charm bar, where consumers can customize their DMs purchase with a sterling silver shoe charm. A new charm will be released each week and only at The Dr. Martens Glass Box.
Every Thursday & Saturday in October
Bespoke Monogramming will take place every Thursday and Saturday in October, where consumers can personalize their own Dr. Martens with contemporary monogram letters hand painted by artist Sharnae Cáceres of With Vivid Color.  
Lastly, on Friday the 13th, Dr. Martens will host a Tarot Card + Tote event with Rachel Howe of Small Spells.Customers can participate in tarot card reading and receive a free canvas tote bag custom designed by Small Spells.
West Edge Hosts Wags and Walks Adoption Event – September 23
LA's newest mixed-use development, West Edge, is teaming up with Wags & Walks for the ultimate dog adoption event on Saturday, September 23rd! 
If you're looking to adopt a new adorable furry companion, stop by for a day of 'puppy therapy', while enjoying light bites & beverages, and hanging with adorable, adoptable dogs to support a good cause!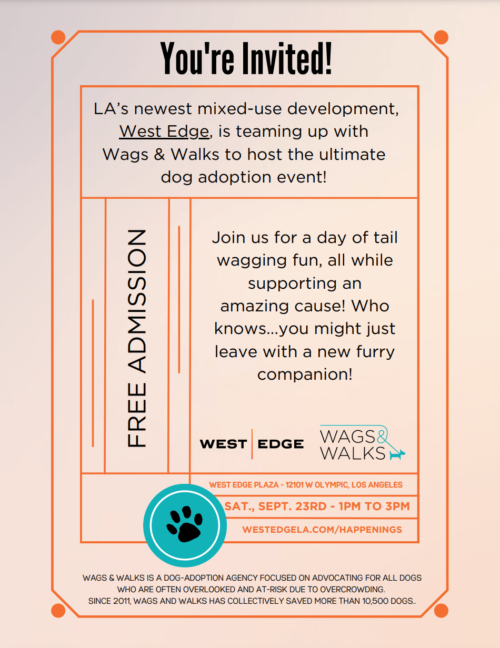 Wags & Walks is a dog-adoption agency focused on advocating for all dogs who are often overlooked and at-risk due to overcrowding. Since 2011, Wags and Walks has collectively saved more than 10,500 dogs. 
Wags and Walks Dog Adoption Event
When: Saturday, September 23rd from 1-3pm
Address: 12101 W Olympic Blvd, Los Angeles, CA
Endless Summer Cocktail Event from Off Hours Bourbon
The entrepreneurs teamed up to celebrate taking the essence of summer into the rest of the year – warm sunshine, a cool ocean breeze, a glass of something refreshing to cool you down. Together, they showed guests how to make the most of these moments, demo their favorite cocktail, and more!
Pictured above, Off Hours Bourbon Founder  Jake Ireland and Saint Spritz founders JoJo Fletcher & Mallory Patton, hosted a cocktail making experience at Little Beach House Malibu where they shared their favorite bourbon spritz recipe. Guests toasted and sipped on their delicious cocktails throughout the evening celebrating an endless summer. 
And the kind folks at Off Hours were kind enough to send us a cocktail recipe in case you wanted to indulge yourself:
Saint Spritz x Off Hours Bourbon Spritz
Ingredients:
1 oz. Off Hours Bourbon
1/2 can of Saint Spritz
Ginger Beer
2 Maraschino Cherries
Ice
Instructions:
Fill your glass with ice.
Pour 1 oz of Off Hours Bourbon into your glass.
Pour 1/2 can of Saint Spritz into your glass.
Top it off with Ginger Beer.
Garnish with 2 Maraschino Cherries.
Solento Organic Tequila's Solento Surf Festival – September 16 – 23
Solento Organic Tequila
, the award-winning USDA-certified organic tequila, is kicking the season off with their third annual Solento Surf Festival from 9/16 – 9/23! The award-winning USDA-certified organic tequila, announced the Solento Surf Festival (SSF) featuring a seaside beach takeover, community activations and film festival taking place Sept. 16-23.
Curated by Solento founder and filmmaker Taylor Steele for a third year in a row,
the weeklong celebration
embraces Solento's "take it slow" mindset of living in the present and unites the community around surf culture. Solento invites all members of the community to immerse themselves in the various festivities, including:
Seaside Beach Takeover: Solento will take over Seaside on Sept. 16 for a family-friendly day featuring surf contests, live music, food, drinks and partner activations including complimentary massages from Alila Marea Beach Resort and Dark Arts Board demos. The event is open to the community and free of charge.
Film festival: The historic La Paloma theater will serve as a hub for surf films, panel discussions, raffles and live music. Tickets are limited and available online for purchase. Film showings include: The world premiere of "Trilogy: New Wave" and panel with director Andrew Mackenzie ○ The U.S. premiere of "Corners of the Earth" and panel with director Spencer Frost ○ Untold stories and unseen footage with award-winning filmmaker Michael Oblowitz.
Community activations: An art show open to the community will take place at Four Moons Spa featuring Todd DiCiurcio, Todd Glaser, + Ivana Bajic, as well as a complimentary pre-screen happy hour at ALOHA Collection.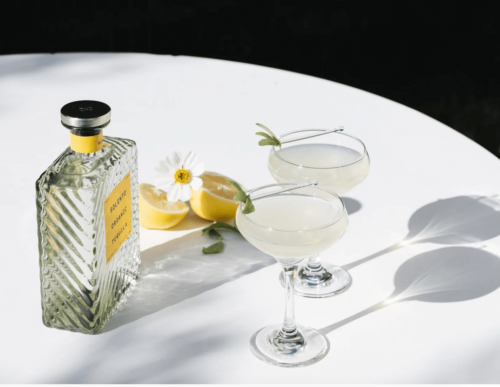 Tickets to the Solento Surf Festival are available for purchase at www.solentosurffestival.com. And if you can't make it to the festivities, the kind folks at Solento were nice enough to provide a recipe to get you into the season!
SAGE BEES KNEES
1 1/2 oz Solento Blanco Tequila
Honey
Water
1/2 oz Lemon Juice
5 Sage Leaves
Ice
Directions

: 

1. Create honey syrup by combining 1 part honey with 1 part hot water.
2. Combine 1 1/2 oz Solento Blanco, 1/2 oz lemon juice, 5 sage leaves, and 1/2 oz honey syrup. Shake with ice.
3. Strain into a coupe and garnish with sage leaves.
Celebrate 30+ years of the Legend of Zelda at Candlelight Concerts – September 27
Looking for an event that combines live music, awe-inspiring local venues, and the Legend of Zelda? You may have found your missing link! 
While you've listened to the magical sounds of the Nintendo game, get ready to experience the Zelda soundtrack like never before with Candlelight Concert's The Best of Zelda.
Hosted at historic locations in both New York City and Los Angeles, this hylian-ticipatednight of fun features a localstring quartet and reimagines iconic themes from the franchise, including Ocarina of Time, The Wind Waker, andSkyward Sword. 
Under the glow of thousands of candles, you can enjoy your favorite Zelda melodies, and rediscover the magic that has charmed audiences since the 1980s, with tickets starting at $30. 
Los Angeles: Hosted at The Immanuel Presbyterian Church at 6:30 PM and 9 PM on Wednesday, September 27th.
Charlotte de Witte's First Ever All-Night-Long Show In LA – September 29
If music is on your mind, techno powerhouse Charlotte de Witte will be kicking off her first ever, ALL-NIGHT-LONG show in Los Angeles on September 29th at the iconic Shrine Expo Hall.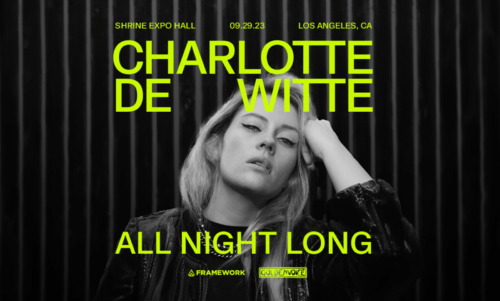 The culmination of her stacked Overdrive tour and campaign – which kicked off this Spring with a VIRAL New York City takeover featuring two sold out shows at Brooklyn Mirage as well as a guerilla-style, surprise set that closed down Orchard street for thousands – de Witte is poised to take the West Coast by storm with this epic, final stop. Charlotte de Witte's second, turbo-charged US takeover will be her first set of this length since her 10-hour performance at Flanders Expo in 2021.
CHARLOTTE DE WITTE ALL NIGHT LONG
Performers: Charlotte de Witte
Location: Shrine Expo Hall (665 W Jefferson Blvd, Los Angeles, CA 90007)
Date: Friday, September 29th
Timing: Doors Open at 8:30 PM PST; Show Start Time 9:00 PM PST
Tickets:https://www.shrineauditorium.com/events/detail/?event_id=489987
Relax With Lunya – October 5 – 8
This week only, luxury rest-wear brand, Lunya, is celebrating the launch of their newest fabric, Slumberknit! Lunya will be popping things off (or slowing things down) with some ultra-relaxing experiences in the Parachute store in Pasadena.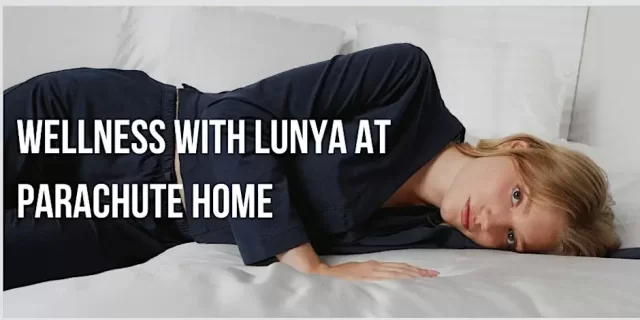 From October 5th to October 8th, Lunya will host guests for 3-minute ASMR meditation in Parachute's stores to celebrate the launch of Slumberknit. In addition, Lunya and Parachute are hosting private activations on Saturday, October 7th. For just $15, guests will receive their money back in a $15 Lunya credit, plus access to a 45-minute sound healing from Altha with Lunya's sleep masks and socks! Guests in the private event sessions will also receive a VIP Swag Bag with offerings from Lunya, Parachute, and more!
Swing by to save, catch up on meditation, and secure some much-needed rest this weekend!