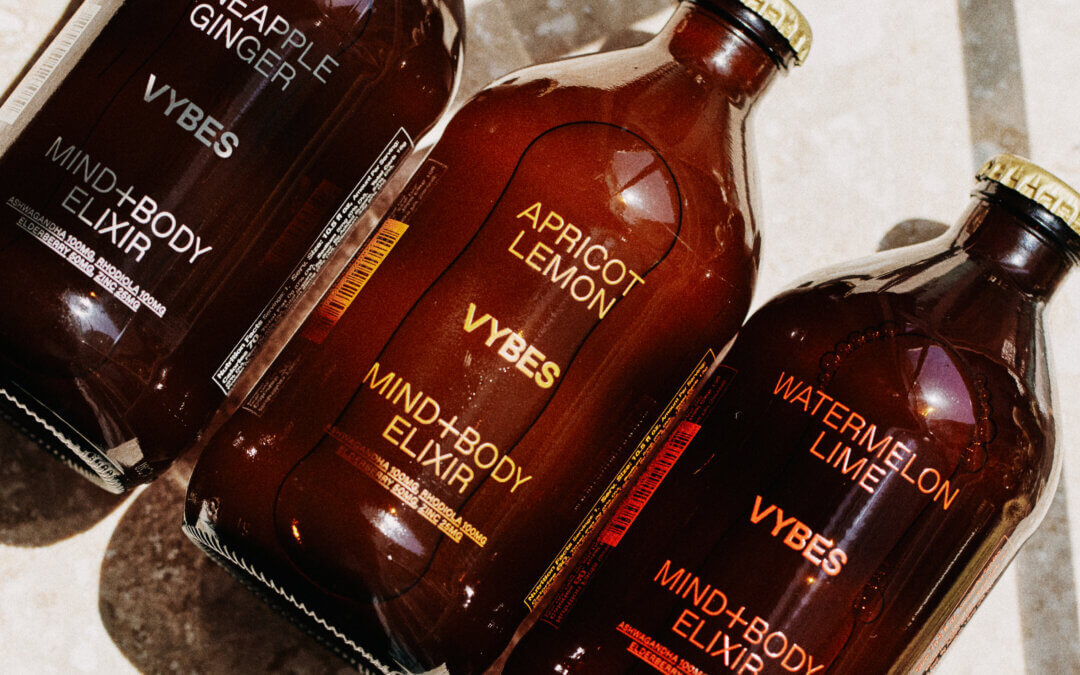 LA-based functional wellness brand, VYBES, has officially launched a new line of Adaptogenic Elixirs! Drinks are all the rage these days as the spotlight shifts onto brands who bottle up wellness boosters, alcohol-alternatives, and health-focused concoctions. VYBES' new line of delicious sparkling elixirs come in 3 different flavors: Apricot Lemon, Pineapple Ginger and Watermelon Lime. In addition, the elixirs feature powerful adaptogens for mood, immunity & vitality.
Each flavor includes adaptogenic elixirs that target the root causes of chronic stress, and these highly effective plant-derivatives help improve mood, mental clarity and the body's immunity & vitality. It's refreshingly delicious, and packs a 'mean' exhilarating bubble.
Perfect if you're looking for a healthy swap for sodas or alcoholic beverages for all of your summer festivities — VYBES Elixirs are available for DTC shipping right to your doorstep online at Idrinkvybes.com, starting at $29.94 for a 6-pack.
VYBES also offers beverages made with 25mg high-quality CBD, under 30 calories, locally crafted in Los Angeles, and is vegan and organically produced!
Put your wellness on the forefront this summer when you indulge!