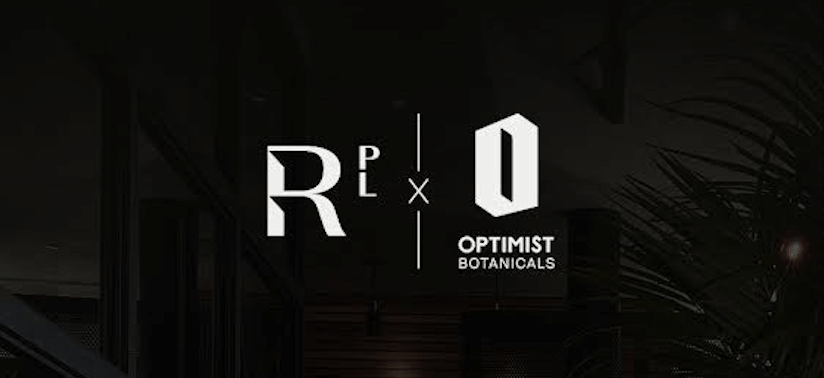 2022 is the year of eliminating the extras that we don't need, as trends show more people than ever taking part in Dry January and other health-conscious, bad-habit-kicking life changes. If you're one of those people (and even if you aren't), we've got one question for you:
What's better than Happy Hour? Holistic Happy Hour — and you're invited! Read on for the details.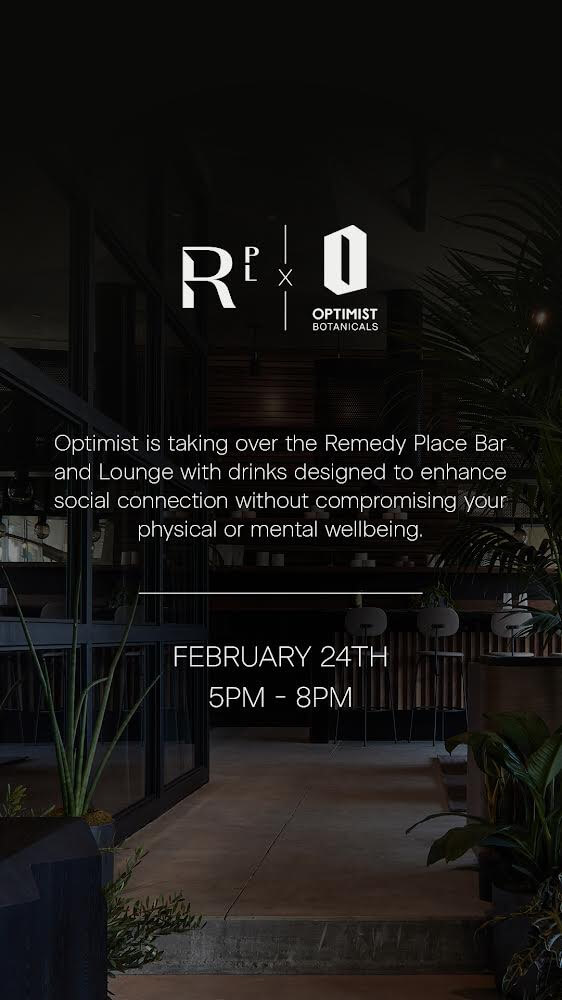 On Thursday, February 24th, in partnership with Optimist Botanicals, Remedy Place is reimagining the Happy Hour experience & kicking off a new monthly event series filled with all of the socially charged aspects of a night out, minus all of the typical toxins (think happy hours without the hangovers).
Remedy Place believes that strong social connection is a critical pillar of a healthy baseline. As we all know, one of the most common means of socializing (with friends, on a date, etc.) is grabbing drinks at a bar. While a good happy hour cocktail here and there can be great (with balance!), now more than ever Remedy Place is seeking out ways to improve our social calendar lineups with activities that don't necessarily revolve around drinking culture.
Through this new Happy Hour series, Remedy Place aims to provide an upscale destination to experience the same level of social connection of a night out, without compromising your physical or mental wellbeing.

Guests will be invited to socialize with friends (+ make new connections) at the club's bar and lounge space while enjoying their wellness-inspired sips and live music to set the scene for an elevating mind/body experience.
Taking the traditional "Happy Hour Menu" to the next level, complimentary cryotherapy treatments will be offered to all guests in attendance throughout the duration of the happy hour.
The first Remedy Place Happy Hour will be on Thursday, February 24th from 5:00 PM PST – 8:00 PM PST @ the club's West Hollywood location (Remedy Place, 8305 Sunset Blvd, West Hollywood, CA 90069) (No RSVP necessary!)
About Remedy Place
Welcome to the world of social self-care. Founded in 2019 by Dr. Jonathan Leary, Remedy Place is the world's first social wellness club. By bringing together top alternative medicine doctors, ancient practices and modern technologies, Remedy Place gives people the tools and support they need to take control of their health by integrating self-care into their daily and, most importantly, social lives. Happy hour takes the form of a cryotherapy session; date night starts with a guided breathwork ice bath; while a team brainstorm is held over a vitamin drip. With a short term goal of having every guest feel better than when they walked in, the mission of Dr. Leary and Remedy Place is to ultimately change the state of standard healthcare. For more information or to book a visit to the West Hollywood flagship, visit 
www.remedyplace.com
 or join the movement at @RemedyPlace.